WASHINGTON, DC – The Congressional sign-on letter on HME priority issues "closed" last week with commitments from 153 members of the House of Representatives. Per the usual procedure with these sign-on letters, Hill staffers are now taking the letter to each of these offices to get an actual signature on the letter. AAHomecare will update providers when the letter and signatories are officially released.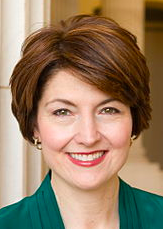 This strong endorsement from Capitol Hill comes at a particularly important juncture as HHS and CMS consider requests from AAHomecare and other HME stakeholder groups for action on reforms for the bidding program, as well as reimbursement rate relief for rural providers, reining in recent additional cuts for stationary oxygen in rural areas, and preventing cuts for CRT accessories.
While a great deal of credit goes to Reps. Cathy McMorris Rodgers (R-Wash.) [pictured], Diana DeGette (D-Colo.), Dave Loebsack (D-Iowa) and Lee Zeldin (R-N.Y.) for spearheading this effort, the persistent follow-up work by AAHomecare members and the rest of the HME community is what has made a real difference here. 
The commitment of hundreds of individuals who either made the case for our issues at last month's Washington Legislative Conference or who followed up with their representatives to get a commitment to sign onto the letter is why our champions will be able to send a letter to HHS & CMS with more than one-third of the House on board. This is an exceptional showing, and it's the result of an exceptional effort from all quarters of the HME sector.
Don't forget to say thanks. When the final list of signatories is released, make sure to thank members of Congress who signed on directly, as well as on any social media feeds you or your company have.
Drive DeVilbiss Healthcare Becomes AAHomecare Platinum Level Sponsor
PORT WASHINGTON, NY – Drive DeVilbiss Healthcare is taking on an expanded leadership role in the HME sector by becoming the only HME manufacturer supporting AAHomecare as a Platinum-level partner, the highest sponsorship category for the Association.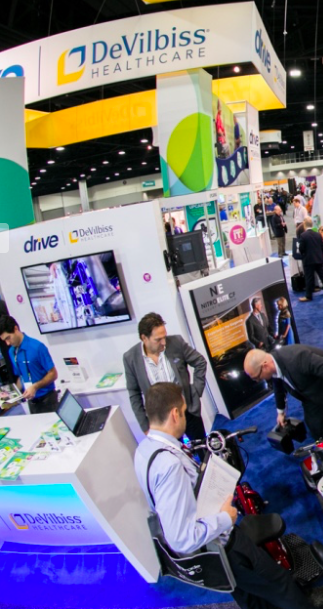 "We're proud that we can increase our support for AAHomecare's essential work advocating for the HME community on Capitol Hill and at CMS," said Harvey P. Diamond, CEO of Drive DeVilbiss. "Providing AAHomecare with additional resources is an investment that I am confident will pay significant dividends for our company, as well for the suppliers we serve.  In addition, our transformational programs that increase and diversify revenue streams while driving down operational costs are the foundation of our commitment to the HME industry's long-term success."
"It's gratifying to see a highly successful company like Drive DeVilbiss giving back to support initiatives that benefit the entire HME community," said AAHomecare president and CEO Tom Ryan. "I hope suppliers nationwide realize that when they do business with manufacturers that are members and sponsors of AAHomecare, they're working with partners that are providing extra resources to help secure sustainable reimbursement rates and reduce burdensome regulatory requirements."
In yesterday's announcement of the new commitment, Ryan also praised Diamond as a prime force in the creation of AAHomecare's Stand Up for Homecare campaign, which raises funds to support key patient and disability groups, as well as additional grassroots advocacy and consumer education initiatives.
Drive DeVilbiss joins Medtrade, the premier trade show for the HME sector, as one of only two Platinum-level partners of AAHomecare.
Other companies partnering with AAHomecare in leading corporate partner categories include:  
• Gold: Apria Healthcare; Brightree; Inogen Corp; Lincare; Pride Mobility; ResMed; and The VGM Group
• Silver: Bram Healthcare; Philips Home Healthcare Solutions; and Sunovion Pharmaceuticals.
For more information on AAHomecare corporate partner opportunities, contact Mike Nicol, senior director of membership, at 202-372-0749 or michaeln@aahomecare.org.