WASHINGTON, DC – You may have noticed the updated logo for AAHomecare that we first rolled out on our email communications and social media feeds a few weeks ago, replacing the previous version that made its debut in March 2016.
Our new logo is part of a visual brand update for the Association that will also include new looks for the AAHomecare website, printed materials, our email newsletters and alerts, and even our booth at Medtrade this October.
The new logo and refreshed look stems from a larger initiative to strengthen the Association's marketing and membership recruitment efforts that has been underwritten by a group of AAHomecare members who want to help bring in more members and resources to help advocate for HME. In addition to funding the effort, these members have also collaborated with our staff and the in90group to work on new messaging and member recruitment strategies to help expand AAHomecare's reach.
This project, which began in earnest in January 2019, is underpinned by an online survey and telephone interviews with leaders at a broad cross-section of HME suppliers and stakeholders.  The findings from the survey were used to create a white paper, A New Decade/A New Generation of HME Providers, that shows how the HME sector is evolving and the role of industry associations in meeting suppliers' needs. One of the key takeaways from our research is that respondents believe that our industry needs to do better job telling a positive story about the value and clinical effectiveness of our products and services, highlighting the high level of service and care we provide, and changing outdated perceptions of HME as just "equipment."
The paper also references the evolving payer mix and the increasing importance of Medicaid and Medicare Advantage payers. While AAHomecare has significantly increased its advocacy efforts and has won significant victories in this area over the last three years, we need more resources and a larger membership base to fight for fair reimbursements and protect HME interests on this still-expanding playing field.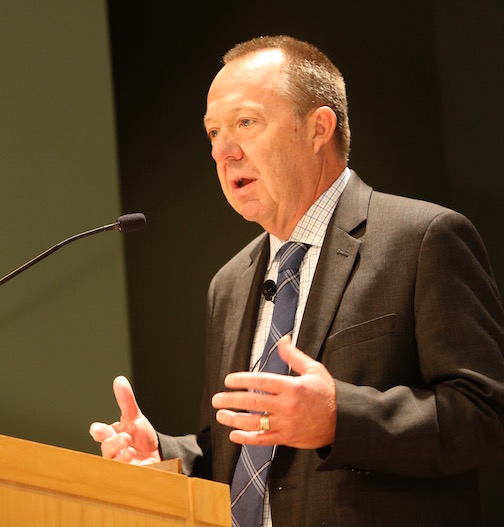 AAHomecare shared the white paper with a targeted and well-cleaned list of more than 2,000 membership prospects last week as an opening salvo in a fast-tempo, multi-channel marketing and recruitment effort that is planned to run throughout the remainder of the year. We'll also be utilizing what we're learning in this process to improve our communications and outreach to our members, Capitol Hill and state legislative audiences, regulators, our allies in the patient advocacy community, and other important audiences.
The new logo and our plans to update the look of other communications channels and products are envisioned to reflect today's HME Industry and the positive energy emerging with innovative and savvy companies who are stronger and more creative than ever before. Our commitment to a more focused and aggressive membership recruitment campaign is based on our belief that the HME community is ready to enter a more positive period. We are ready to add new members to help us highlight our industry's unique ability to provide cost-effective, clinically proven, and patient-preferred care.
I'm excited about this effort – and I look forward to sharing positive results and publicly recognizing the AAHomecare members who have led this effort in the months to come. I appreciate the hundreds of HME suppliers and manufacturers, large and small, national and neighborhood, and everything in between, who have helped us educate and engage policymakers and regulators in DC and in state capitols to advocate for HME. I'm confident that this new campaign will help us bring more great companies and leaders into the fight!
Tom Ryan is president and CEO of the American Association for Homecare.