WASHINGTON, DC – Last week, AAHomecare's membership approved a new leadership slate, re-electing Bill Guidetti (executive vice president, East Zone, Apria Healthcare – Red Bank, N.J.) as chairman of the Board and also approving two HME leaders to officer roles:
Josh Marx, managing director and vice president, Medical Service Company
AAHomecare vice chair
Cleveland, OH
Mike Kloos, president, VGM Insurance
AAHomecare treasurer
Waterloo, IA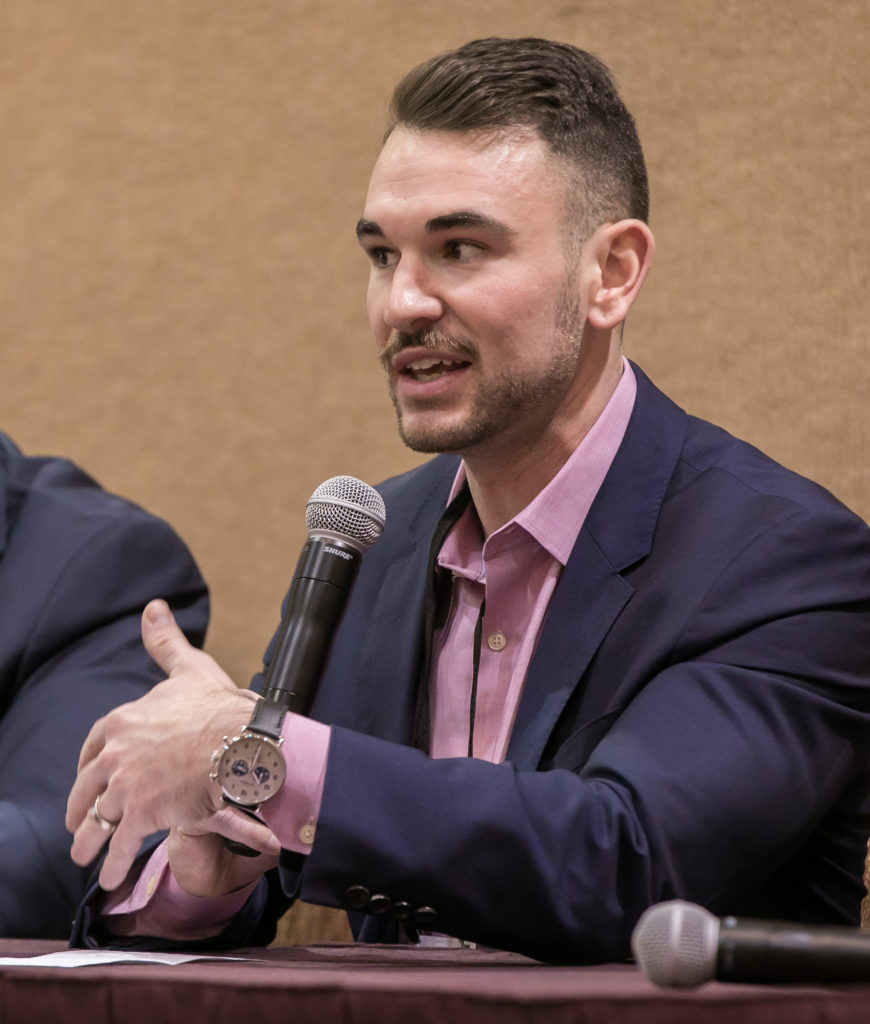 "The HME industry is the backbone of home-based disease management and care coordination for patients going from hospital to home," noted Josh Marx (pictured). "What we do matters – and it's a privilege to advocate on behalf of the dedicated people in our industry. I look forward to helping grow the association, its reach, and impact under Tom Ryan's leadership, and supporting Bill Guidetti, our chair."
AAHomecare members also elected six individuals to at-large board seats for three-year terms (2021-2024) as recommended by the Association's nominating committee:
Josh Britten, general manager, BritKare Home Medical
Brentwood, TN
Lucy Busa, general manger, Comfort Medical
Coral Springs, FL
Larissa D'Andrea, head of Global Gov't Affairs, ResMed
San Diego, CA
Jennifer Pederson, corporate compliance officer, Lincare Holdings
Clearwater, FL
Isaac Rodriguez, senior vice president, Strategic Growth, National Seating and Mobility
Franklin, TN
James Russell, vice president and owner, URS Medical
Waco, TX
Lucy Busa is new to the Board; the other individuals were re-nominated to continue their service.
John Cassar, CEO of SuperCare Health, joins the Board and Executive Committee through his role as chair of the Corporate Provider CEO Council.
"AAHomecare and the HME community are fortunate to have such highly accomplished individuals serving in leadership roles," said Tom Ryan, president & CEO of AAHomecare. "I'm confident this group will allow us to build on the tremendous contributions that this industry has made in fighting the COVID-19 pandemic, showcase the effectiveness of home-based care, and help bring home more wins in the legislative, regulatory, and payer relations arenas."
A complete list of AAHomecare's Officers and Board of Directors can be found here.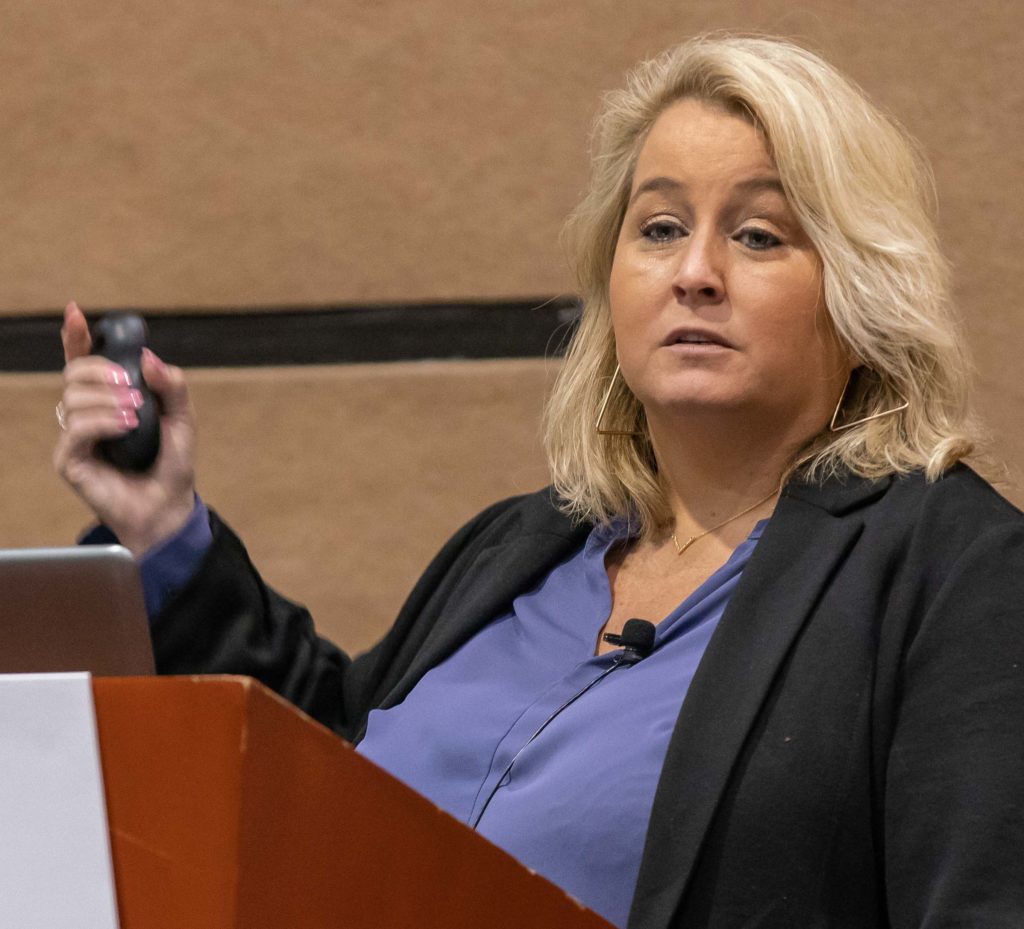 Oklahoma Supreme Court Halts Medicaid MCO Initiative
OKLAHOMA CITY, OK – Oklahoma HME suppliers and a broad spectrum of other healthcare providers were cheered last week by a State Supreme Court ruling that the Oklahoma Health Care Authority (OHCA) does not have the authority to implement a managed care plan for the state's Medicaid system.
The Court's decision drew praise from OMEPA leaders as well as other members of a broad coalition of Oklahoma healthcare providers who have been fighting the proposed move to an MCO model for Medicaid in the state legislature and through the courts.
While the ruling forestalls OHCA's ability to implement a Medicaid managed care program on its own authority, proponents of the move may still attempt to proceed with the MCO model in the future.
"OMEPA and other healthcare leaders in Oklahoma have done an exceptional job in spotlighting the potential impacts of the MCO approach on both providers and patients," said Laura Williard, AAHomecare vice president of Payer Relations. "I'd especially like to acknowledge the persistence and effectiveness of OMEPA President Larry Dalton, Victor Clay of Complete Care Medical, and Katie Roberts of Cimarron Medical Services in this fight. These efforts provide a great foundation for the Oklahoma HME community to push back against future Medicaid MCO proposals in the state."
Ventilator Coverage Protections Clear Louisiana Senate
BATON ROUGE, LA – On June 6, the Louisiana Senate unanimously passed HB 594, legislation to require insurers, MCOs, and other payers to reimburse for ventilators on a continuous monthly rental basis and not cap payments at purchase price. The bill had earlier cleared the Louisiana House with an 84-14 margin. As the Senate approval did not include any amendments, the bill now goes to Gov. John Bel Edwards (D).  The bill will become law if signed by the Governor or if not vetoed within 20 days of receipt.
This Just In: NY Rate Protection Bill Passes Key Committee
NEW YORK, N.Y. – Legislation requiring Medicaid MCOs in New York to reimburse DME providers at no less than 100% of the state's published Medicaid DME and CRT fee schedule took a step forward today as the NY Assembly's Ways and Means Committee approved A.5368.
The bill next goes to the Rules Committee before heading to the House floor.  A Senate companion bill, S.5118, is also eligible for a floor vote in that chamber.
NEMEP leaders have been instrumental in building support for the legislation, with support from AAHomecare's Payer Relations team.  In addition, the PR firm we recently engaged to expand media coverage for HME issues pitched the Center Square for a story that includes NEMEP President John Quinlan discussing the critical need for the rate protection measures.