WASHINGTON, DC – CMS published the 2020 ESRD and DMEPOS proposed rule (CMS-1713-P), which includes three broad changes to the DMEPOS benefit. The proposed rule introduces a framework for setting payment rates for new HCPCS codes, changes to payment conditions, and sets a new timeline for contract suppliers to notify CMS when there is a change of ownership. Below is a brief overview of the key changes for each proposal.
Framework for Setting Payment Rates for New HCPCS Codes
For newly introduced DMEPOS items, CMS identifies existing comparable items (or a single item, where applicable) and uses the fee schedule of the comparable items to calculate the new item's fee schedule, a process commonly known as "gap-filling."  With this proposal, CMS introduces a new framework to standardize the methodology in identifying the comparable items and proposes to use verifiable supplier/commercial price listings when there are no identifiable comparable items.
Changes to Payment Conditions
CMS proposes to adjust and unify the criteria for items that can be subject to a face-to-face encounter, written order prior to delivery, and/or prior authorization. The items that meet the new criteria will be included in the Master List. Furthermore, to simplify paperwork, CMS proposes to extend prior authorization for accessories that are ordered with a prior-authorized item. In addition, CMS proposes to adopt one set of requirements for written order/prescription elements for all DMEPOS items.
CHOW Notification Timeline
CMS is proposing to change the timeline contracted suppliers are required to notify CMS on a change of ownership (CHOW) from 60 days before the effective date to 10 days after the effective date. CMS no longer believes it is necessary to be notified of a CHOW 60 days in advance.
CMS is requesting public feedback on the proposed changes. In addition, CMS requests the public to share potential data sources on sales of diabetic testing supplies.
You can find the proposed rule here and AAHomecare's summary here. Comments are due Sept 27.
Keeping the Pressure on During August Recess
WASHINGTON, DC – Numerous AAHomecare members are reaching out to their Senators and Representatives during the August recess period. Find resources for your meetings here. AAHomecare officials are  happy to help you prepare for your meetings—whether it's going over potential discussion points or helping to find Congressional office contact info.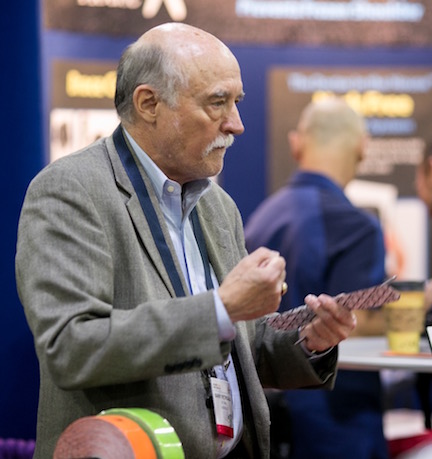 Additional thoughts to keep in mind for meetings:
Explain your challenge: In many cases, the Member of Congress or the Staffer will probably not be aware of the built-in costs, high level of service, and regulatory challenges associated with providing HME.  Unless they are particularly well-versed in HME, make sure to provide one or two applicable examples of these particular challenges in your discussion.
If you are advocating for HR 2771, you may wish to utilize the maps showing CB areas, along with rural and non-bid areas– especially if the state or district in question includes rural and non-bid areas.
Follow up on social media!  If you have a Twitter or Facebook feed, be sure to post a picture and note of thanks, tagging the legislator you met with – and please email us a link so we can like or retweet your message.
Gordon Barnes at gordonb@aahomecare.org for assistance in setting up or preparing for meetings, or to provide any feedback, information and pictures from these meetings.
Optimism on HME's Future as Industry Leaders Get Together
BRENTWOOD, TN – Jeff Bowman, vice president, HME sales for McKesson, hosted HME leaders and members of the McKesson team at his home in Brentwood, Tenn. for an evening of networking, fellowship, and discussions on how the industry can work together to advance public policy goals.
"My main purpose was to bring sharp individuals from all parts of HME to talk about how we can move the industry forward," said Bowman. "I believe that all of us will be successful if we work together to address the policy challenges we face at the Federal and State levels, building on what AAHomecare has accomplished. That's why I'm also excited to be part of the group that is helping AAHomecare develop and deploy messaging that better emphasizes the tremendous value that HME delivers."

McKesson is 100% behind the HME industry and we're demonstrating that by investing both time and money, but we need more providers and vendor partners to get actively involved in advocacy efforts," adds Bowman.  "This is a multi-billion dollar industry with a national association fighting with a water pistol.  A $3.5 million budget with 300-plus members is not close to enough to what we need to develop and execute advocacy strategies at both the federal and state level.  We need thousands of providers to give us both the budget and collective voice that will really move the needle on Capitol Hill, at CMS, and with state-level legislative and regulatory audiences"
"I was energized by the discussions and interactions with the McKesson team and other HME leaders in attendance," remarked AAHomecare president and CEO Tom Ryan.  "While everyone recognizes the significant challenges we face, especially when it comes to reimbursement rates, there is a lot of optimism about HME's role in protecting vulnerable patient populations and helping rein in healthcare spending.
Jeff has a compelling vision for what the HME community can accomplish if we can get more companies actively involved in advocacy efforts and being a part of AAHomecare and other HME stakeholder groups," Ryan continued.  "His involvement as a member of our Board and his leadership in strengthening our messaging and membership-recruitment efforts are going to pay great dividends for both the Association and our industry."
Why Support Stand Up for Homecare?
ATLANTA – Thanks to the HME community's generous donations to the Stand Up for Homecare campaign, AAHomecare was able to increase support for the ITEM Coalition which represents more than 70 patient groups. The ITEM Coalition advocates on many issues related to HME, including non-invasive vents in competitive bidding, manual CRT legislation and accessories, CRT separate benefit legislation, and bona-fide bids in competitive bidding Round 2021.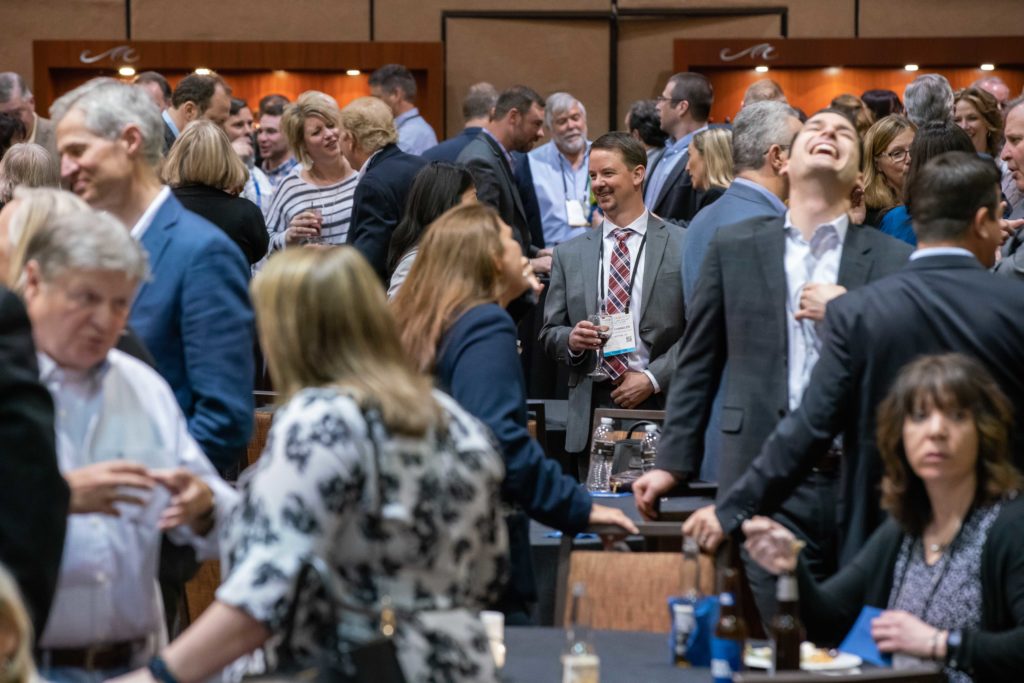 Funds raised in previous years have also supported high-impact research on patient access to HME by Dobson DaVanzo and helped mobilize a grassroots network to build support for rural relief legislation and advocate for the release of the IFR. These activities combined with enhanced media attention and engagement of legal experts, has increased the impact of lobbying efforts on Capitol Hill and at regulatory agencies including state and private payers.
Please support industry public relations and media efforts by attending the Stand Up for Homecare reception at Medtrade, October 22 from 5:30-7:00 p.m. at STATS Brewpub in Atlanta. Further information and registration options can be found at aahomecare.org/standup. If you would like to sponsor at the company level, please contact Sue Mairena, suem@aahomecare.org.