WASHINGTON, DC – AAHomecare recently hosted an educational session for DME MAC and PDAC personnel in Fargo, ND on manual, power, and CRT wheelchairs and accessories. Kim Brummett, AAHomecare's vice president of Regulatory Affairs, and representatives from member companies who manufacture mobility products were on hand to demonstrate equipment and accessories to approximately 35 individuals involved in audits, coding, and claims analysis.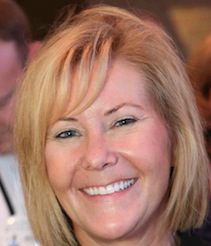 ATPs and other manufacturer reps manned individual stations for manual (Invacare), standard power (Hoveround), CRT (Pride Mobility), and accessories (Permobil), that participants rotated through for a hands-on experience designed to show how patients use various types of equipment and how these products differ from one another in both significant and subtle ways. This close-up and expert-led demo will help attendees resolve questions and ambiguities that arise in their work in claims and coding for mobility products.
"This session was a great example of how the HME sector and Medicare contractors can work together to improve audit and review processes," said Brummett. "I really appreciate Noridian for allowing us this opportunity, and I want to thank the attendees for their high level of engagement throughout the day. I also want to thank our member company representatives for bringing both their expertise and equipment to the event."
Brummett also noted the positive impact on the session stemming from the participation of the three Medical Directors in attendance, as well as Claudia Amortegui, president of Orion Consulting Group.
GAO Reports on Disposable Devices
WASHINGTON, DC – On Monday, the Government Accountability Office (GAO) published the report titled, "CMS Should Evaluate Providing Coverage for Disposable Medical Devices That Could Substitute for Durable Medical Equipment." For the study, GAO interviewed 21 stakeholders, including AAHomecare, to understand the market for and benefits of disposable devices that are potential DME substitutes for Medicare. GAO found that while there are some limitations, disposable equipment can have multiple benefits such as better health outcomes and improved savings. GAO recommended that CMS evaluate the potential savings disposable devices can provide and if appropriate, pursue legislative authority to expand coverage. In response, the Agency stated it is premature to do such a study at this time.
AAHomecare appreciates the opportunity to be a resource for the GAO. You can find AAHomecare's follow-up letter to the GAO here and AAHomecare's summary of the report here.