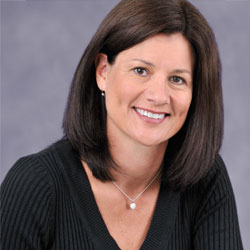 EAST ELMHURST, NY – Access to complex rehab technology and assistive technology continues to be a prominent issue in the community of people with disabilities. Ann Cody, a three-time paralympian and director, Policy and Global Outreach, for BlazeSports made the point at a Congressional briefing last week. "Gaining access to the right assistive technology opens doors to education, employment, independent living, and community engagement while vastly improving a person's quality of life," she said.
The briefing in the Rayburn House Office Building on Capitol Hill was a chance for policymakers and staff to learn about the importance of customized wheelchairs and other assistive technologies. United Spinal Association, and its grassroots program UsersFirst, helped organize the first consortium for Citizens with Disabilities Congressional Technology Briefing and mobilize advocates.
UsersFirst/United Spinal advocates from across the country sent almost 800 emails urging their representatives to attend this important briefing.
Also in attendance were Senior Congressional staff and other consumer and provider stakeholders such as the Perkins School for the Blind, RESNA, National Disability Rights Network, Assistive Technology Act Programs from across the country, the National Coalition for Assistive and Rehab Technology, and of course United Spinal Association. Once the panelists spoke there were demonstrations of complex rehab and other assistive technologies such as braille readers and adaptive phone technology.
Policy recommendations at the briefing included the complex rehab technology (CRT) bills such as HR 942/S948, the TEACH Act (Technology, Equality, and Accessibility in College and Higher Education Act, HR 3505), the reauthorization of the Elementary and Secondary Education Act, and requests for increased funding of state assistive technology programs.
The disability community has fought to gain equal rights in all areas of society. It makes sense that without the appropriate wheelchair and services, access to the fundamental aspects of our culture is denied. Our efforts to increase access to CRT may be bolstered when framed with other applicable disability policies that already mandate equal access.
The UsersFirst grassroots movement gains momentum everyday. You are invited to visit www.usersfirst.org, register with us (no spamming), and follow our daily activities on UsersFirst Facebook.
Ann Eubank, LMSW, OTR/L, ATP, CAPS, is vice president of Community Initiatives for UsersFirst, a program of United Spinal Association, East Elmhurst, NY.