AMARILLO, TX – It seems that each time we pause to catch our breath and reorganize during this pandemic something else changes that demands immediate attention. As we write this article (Friday, April 24) President Trump is signing into law a new $484 billion COVID-19 relief bill with almost unanimous Congressional support. On Thursday, the EEOC gave employers a green light to test employees for COVID-19 – but only for active infections.
On Wednesday, HHS provided additional guidance on the use of the remainder of the $100 billion in the Provider Relief Fund created by the CARES Act – the first $30 billion of which was detailed in our April 13, 2020 Medtrade Monday article "In Surprise Move, HHS Release $30 Billion in Grants to Medicare Providers." This article sets out what we know today about programs and laws relevant to DME suppliers with the best information currently available.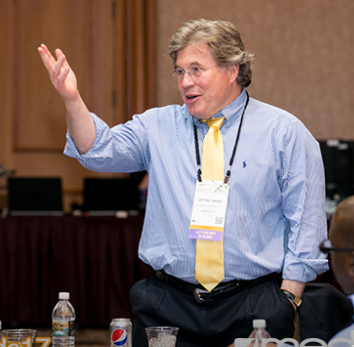 The $484 Billion Relief Bill Signed April 24, 2020
The $484 billion in the new Paycheck Protection Program and Health Care Enhancement Act ("The PPPHCE Act") is largely earmarked for existing programs but does include some new funding. The funding is allocated in the following manner:
$310 billion of the program will go towards replenishing the Paycheck Protection Program. There are new requirements on who may access at least a portion of the funding including a reservation of almost one-fifth of the funds for use by small and mid-sized banks. If a DME supplier applied for a loan and did not receive it, then the supplier should work with its lender to ascertain the status of the application. These funds are expected to go very quickly so decisive action on the part of applicants will be vital.
The SBA will receive an additional $50 billion to fund EIDL loans and grants and an additional $10 billion for other small grants.
HHS will receive an additional $75 billion in funds that health care providers and suppliers may access. The stated purpose of these funds is to prevent, prepare for and respond to COVID-19 and to reimburse providers that have been adversely affected by the pandemic. Recipients will be required to apply for these funds in a manner that will be determined by the Secretary of HHS.
$25 billion has also been earmarked for COVID-19 testing programs.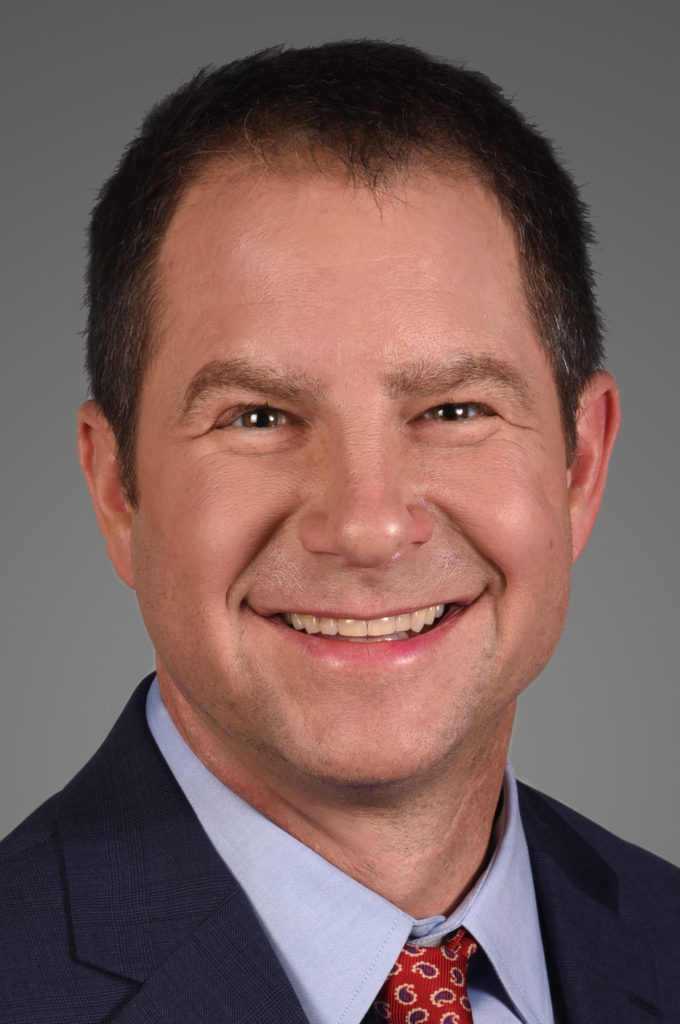 Like the CARES Act and the funds allocated for various programs, it will be vital for DME suppliers to closely monitor the programs for which the supplier may qualify. Quick action is necessary. We consider the funds deposited into supplier accounts beginning April 10, 2020 (from the original $30 billion of the Provider Relief Fund) to be an aberration and expect all distributions moving forward to require affirmative action from suppliers wishing to benefit from the programs.
HHS Provides Direction on the Remainder of the Original $100 Billion Provider Relief Fund
On Wednesday, April 22, 2020 HHS released details on how it plans to allocate the remaining $70 billion of the original Congressional allocation from the Provider Relief Fund. Significant aspects of the new programs include the following:
In a Wednesday afternoon media briefing, HHS Secretary Alex Azar provided guidance that the government will be closely monitoring the use of CARES Act funds and that there will be significant work performed by HHS and the OIG to ensure program integrity.
HHS increased the original $30 billion general allocation to health care providers and suppliers by $20 billion and provided clarification about how the additional $20 billion general fund will be allocated. The additional $20 billion will be allocated so that the overall general fund of $50 billion ends up being allocated broadly to providers and suppliers consistent with net patient revenue from all sources in 2018. Since the original allocation was based on Medicare receipts, additional distributions will largely go to providers and suppliers whose business is primarily from other sources, including Medicaid and third party payors. Providers and suppliers will need to submit revenue data through an HHS portal to receive this funding but as of Friday afternoon this portal was not yet available. We expect this or a similar portal to be made available for providers and suppliers wishing to access PPPHCE Act funds.
HHS allocated $10 billion to providers particularly impacted by COVID-19 as well as $10 billion for cash infusions to rural health care providers.
Much of the remaining $30 billion is expected to be used to reimburse providers at Medicare rates for COVID-19 treatment of the uninsured.
The Indian Health Service is expected to receive roughly $400 million to be allocated based upon need and the impact of COVID-19.
HHS has also updated the Terms and Conditions for acceptance of the Provider Relief Fund grants – these changes should be reviewed but largely are not substantive.
Suppliers should be monitoring the HHS Provider Relief Fund to ensure that they timely submit revenue information in order to obtain a share of the remaining $20 billion general allocation. It is also possible that funds from the latest relief bill may be made available to suppliers. Frequent monitoring of the HHS website is recommended to ensure that opportunities are not missed. It is important to note that scrutiny on the use of these funds may be unlike anything seen previously. Accordingly, discretion and exhaustive documentation will be required to ensure that suppliers do not face enforcement actions down the road related to the use of COVID-19 relief funds.
Recent EEOC Guidance
On Thursday April 23, 2020 the EEOC addressed one of the open issues that many employers have been asking – "Can I require employees to have a negative COVID-19 test in order to return to work?" The EEOC addressed this question in the affirmative but with the following caveats:
The requirement for testing must be "job related and consistent with business necessity."
The employers will be responsible for ensuring that the tests administered are accurate and reliable.
Employees should still observe all infection control practices since the COVID-19 test only provides results for an employee at a given moment in time – an employee can acquire the virus at any time.
In earlier guidance the EEOC noted that employers can take an employee's temperature but that the medical data must be kept confidential
The EEOC did not address whether employers can administer COVID-19 antibody tests to ascertain whether the employee has been infected by the virus and recovered from it.
As with much of our guidance regarding employment issues in the COVID-19 world, discretion is advised. Suppliers should maintain documentation of decisions and the reasons for such decisions.
Conclusion
The world we are living in is changing every day. It is often characterized by one step forward and two steps back when it comes to what we think we know about legislation, relief funds and employee issues. The best advice is to continue to read legal updates and continue to educate yourself on new legislation. Above all else, document decisions real time so that those decisions can be judged objectively on what was known to the decision maker on the date of those decisions.
AAHOMECARE'S EDUCATIONAL WEBINAR
Life in the Post-COVID-19 World: The New Normal for DME Suppliers
Presented by: Jeffrey S. Baird, Esq., Brown & Fortunato, P.C. & Bradley W. Howard, Esq., Brown & Fortunato, P.C.
Tuesday, May 5, 2020
1:30-2:30 p.m. CENTRAL TIME
Except for the 1917 influenza pandemic, what our country is experiencing is unprecedented. There is no playbook on how to respond…and the law is working overtime to catch up with events that are continuing to unfold on the ground. DME suppliers play an important role in keeping patients out of the hospital. This webinar will discuss (i) federal statutory and regulatory guidelines applicable to DME suppliers during the heat of the pandemic…and for the foreseeable future after the pandemic is under control; (ii) the approaches that the National Supplier Clearinghouse and other CMS contractors are taking towards DME suppliers during the current crisis…and the approaches they will take in the post-pandemic world; and (iii) the relaxation of guidelines by third party payors now and, hopefully, in the future. The program will discuss the recently passed federal laws that affect DME suppliers, including the (i) Families First Coronavirus Response Act; (ii) Emergency Paid Sick Leave Act; (iii) Emergency Family and Medical Leave Expansion Act; (iv) Coronavirus Aid, Relief, and Economic Security Act ("CARES Act"); (v) Paycheck Protection Program and Health Care Enhancement Act ("PPPHCE Act"); and (vi) recent EEOC guidance.
Registration information will be posted soon on AAHomecare's website for Life in the Post-COVID-19 World: The New World for DME Suppliers on Tuesday, May 5, 2020, 1:30-2:30 p.m. CT, with Jeffrey S. Baird, Esq., and Bradley W. Howard, Esq., of Brown & Fortunato, PC.
This webinar is free for attendees.
Jeffrey S. Baird, JD, is chairman of the Health Care Group at Brown & Fortunato, PC, a law firm with a national health care practice based in Texas. He represents pharmacies, infusion companies, HME companies and other health care providers throughout the United States. Mr. Baird is Board Certified in Health Law by the Texas Board of Legal Specialization, and can be reached at (806) 345-6320 or jbaird@bf-law.com.
Kelly T. Custer, JD, is an attorney with the Health Care Group at Brown & Fortunato, PC, a law firm with a national health care practice based in Texas. He represents pharmacies, infusion companies, HME companies and other health care providers throughout the United States. Mr. Custer can be reached at (806) 345-6343 or kcuster@bf-law.com.