WASHINGTON, DC – There is very good news from Congress for people with disabilities who rely on Complex Rehab Technology (CRT) manual wheelchairs. Newly introduced year-end legislation will protect access to this specialized CRT equipment for those who depend on it.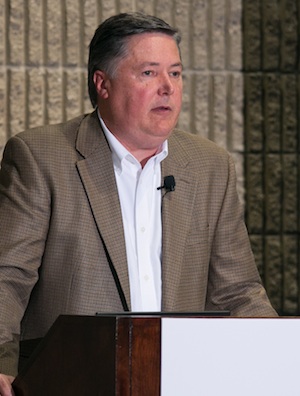 Last Thursday a year-end "Medicaid" bill was introduced in the House of Representatives that includes two very important CRT provisions. The bill number is H.R. 7217 (short title is the "IMPROVE Act") and it's expected to be voted on this Tuesday (Dec 11) in the House and then move to the Senate for consideration before they adjourn for the year.
These provisions will protect access to CRT manual wheelchairs and related critical components (a.k.a accessories) used by Medicare beneficiaries with significant disabilities such as ALS, cerebral palsy, multiple sclerosis, muscular dystrophy, spinal cord injury, and traumatic brain injury.
The two CRT provisions that will provide needed access to this specialized equipment:
Provides a permanent exemption from the Medicare Competitive Bidding Program for CRT manual wheelchair bases (just like CRT power wheelchairs).
Provides an 18-month "suspension" in Medicare's inappropriate application of Competitive Bidding Program payment rates to CRT manual wheelchair accessories. These accessories will go back to being paid at the traditional Medicare rates (just like CRT power wheelchair accessories). The 18-month suspension goes from 1/1/19 to 6/30/20 and will allow time for the needed discussion to make a permanent policy change.
These important provisions are based on CRT legislation originally introduced in the Senate (S. 486) by Senators Bob Casey (D-PA) and Rob Portman (R-OH) and in the House (H.R. 3730) by Representatives Lee Zeldin (R-NY) and John Larson (D-CT). Both bills have garnered broad bipartisan cosponsorship and are also supported by over 50 national disability, consumer, and medical professional organizations.
H.R. 7217 also includes improvements to the Medicaid program for children and adults with disabilities. These improvements should have broad bipartisan support as it moves through the House and Senate.
This is great progress, but the bill still needs to get passed. CRT stakeholders are continuing to work with our Congressional champions and supporters to ensure that happens before Congress adjourns. Additional information on H.R. 7217 and links to Congress are available at www.ncart.us or www.protectmymobility.org.
Donald E. Clayback is executive director of the National Coalition for Assistive & Rehab Technology (NCART), East Amherst, NY.