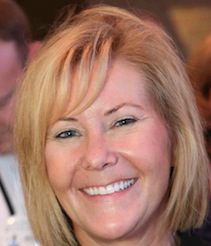 WASHINGTON, DC – Your data can help AAHomecare make the case for audit reform. Even if you haven't participated in previous HME Audit Key data submission rounds, you can take part in the survey. Suppliers can go to HMEAuditKey.org to register; participation is free – you just need one of your organization's NPIs and respective 5-digit zip code to register and get started.
Brightree tool "ensures that the data submitted is accurate without being labor intensive."
Brightree customers now have the option of printing a report from their My Files folder to answer many of the operational questions on the quarterly survey. To print the report, simply retrieve the report named AAH_Output.csv from the Inbox for the My Files page within Brightree, and open the report in a spreadsheet program like Microsoft Excel.
Please see comprehensive guidance for using the Brightree report here: PDF version – MS Word version. Please note that the survey is cumulative and Brightree customers will need to add the values for each question depending on which quarter you start participating.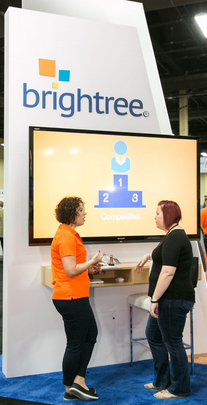 Kaitlin Nacarato, director of Audits & Revenue Enhancement for Carolina's Home Medical Equipment had this to say after being part of the test group using the new tool: "When performing data analysis to capture the burdensome nature of today's audits, data accuracy is critical. Brightree's recent partnership with AAHomecare in the development of a report which gathers all of the answers to the Audit Key's operational questions ensures that the data submitted is accurate without being labor intensive. With this new reporting feature, the system does the work, rather than our billers or upper management. What was once a time-consuming and burdensome task is now automated and takes just a few minutes as opposed to an hour. With the newfound simplicity of the HME Audit Key survey, more providers will hopefully be encouraged to participate and further the case for audit reform."
Important Things to Know
Individual Audit Data is NOT Required: The Audit Key does not require you to submit data on individual claims, but instead seeks cumulative counts of pre- and post-payment audits and appeal outcomes under DME MAC, RAC and SMRC reviews.
Open to All HME Suppliers: The Audit Key is open to all HME suppliers, so please share this with your industry peers, even if they aren't AAHomecare members.
How does my company benefit by participating? In addition to providing critical data for the campaign for audit reform, individual suppliers will have access to their own quarterly survey results, and will have access to aggregate survey results and key findings. Suppliers can use this information to see how they compare to others in terms of audit volumes and appeal overturn rates.
Data Security Assured: Your company's individual information will never be shared, but will be included in the aggregate data. See additional details on how your data is protected in the Audit Key.
Assistance is just a call or click away:
• Email support@HMEAuditKey.org
• Call 1-844-HME A KEY (844-463-2539)
Your participation will help AAHomecare build a strong data-set of performance benchmarks while also helping the HME community make the case on Capitol Hill and at CMS for much-needed audit reform. If you haven't yet participated in the HME Audit Key, please consider joining this data-driven campaign to fix Medicare Audits.
AAHomecare Shares Input on Bidding Program and Rural Reimbursement Rates
WASHINGTON, DC – Last week AAHomecare submitted comments on the DMEPOS Adjusted Fee Methodology for Non-Bid Areas as part of stakeholder input that last year's CURES bill required CMS to collect.
In the comments, AAHomecare reiterated concerns about the structure of the bidding process, including CMS' use of median bid prices instead of market clearing prices, and asked for more comprehensive evaluation of the bidding program's effects on beneficiary access and the quality of equipment furnished.
The comments also note significant reductions in the number of HME suppliers in recent years and echoed the feedback shared by many suppliers on the March 23 stakeholder call:
"The stories told by suppliers and referral sources all had the same theme: the cuts are too severe, suppliers cannot exist on the current regional SPAs, Medicare beneficiaries are not being serviced at the level they need. There was a sense of urging CMS to reconsider what has been done as part of the requirement in the CURES Act."
AAHomecare closes the comments by asking what process CMS will follow to respond to industry feedback from the call and the written comments provided by stakeholders, and reiterated the Association's commitment to working with the Agency to arrive at a workable payment solution.
You can read AAHomecare's comments here.