NEW YORK – In an earlier editorial (HME Innovation: A Caregiver's Perspective), I made an impassioned plea for HME manufacturers and suppliers to "get onboard the 'evidence-based' healthcare delivery train."
I also urged HME companies to investigate the healthcare community-level collaborations that are being created throughout the country (Health Affairs Blog, Opportunities for Community-Based Organizations to Add Value) to explore new opportunities to partner with providers.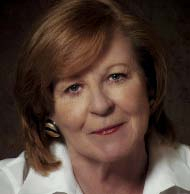 Improved alignment of the HME order/delivery/service/training/repair process can have a positive effect on provider efforts to manage chronic conditions, avoid unnecessary re-hospitalizations, reduce the need for institutionalized care, and enlist patients/caregivers in their own care planning.
There are signals that the HME sector is beginning to respond to the innovation opportunities. The recently approved Hill-Rom $2B acquisition of Welch-Allyn makes for a potent combination of patient handling equipment and point-of-care diagnostics across multiple delivery settings.
Drive Medical has been acquiring a variety of HME companies (Drive Medical Buys Devilbiss Healthcare), deepening its product line to include mobility, as well as its geographic presence. Such moves mimic the current consolidation of health systems and health insurers already underway.
We ourselves are on the innovation train, developing a collaboration around improving the ubiquitous $75 grey plastic commode to enable self-transfer by people needing assistance with toileting care. We are in early discussions with the Usability Services unit of the Center for Human Factors in Healthcare, Medstar Health about a potential partnership which will succeed if we can attract HME companies who wish to advance their own interests through such improvements to their existing product lines.
Centers similar to the one at Medstar are popping up in many health systems, predominantly to evaluate digital health solutions (for example, Cleveland Clinic, Partners Healthcare Innovation, and UCSF Center forDigital Health) with connections to clinicians who provide invaluable feedback on innovative solutions tested in realistic patient care settings.
Recent reports indicate that hospitals are taking equity positions in products that they believe enhance their ability to manage the move to value-based payments (Hospitals Invest in StartUps Whose Products They Use). Surely, there is an opportunity here for HME companies that make wheelchairs and walkers, as well as other kinds of adaptive equipment, to partner with emerging IT-savvy clinicians on remote patient monitoring solutions that enhance patient self-management while capturing and transmitting important biometric data about people's activities of daily living.
The need for such solutions is highlighted by the recent enforcement efforts by the Occupational Safety and Health Administration (OSHA) to address the notoriously high nursing staff injury rate in hospitals, nursing homes and residential settings (OSHA Cracks Down on Healthcare Employers), following a failed campaign for widespread adoption of patient lifts.
In their investigation, OSHA might find that patient unhappiness with lifts may be as much an explanation for their underuse as staff shortages and high installation costs. HME companies with deep product lines might wisely investigate improvements in self-managed transfers, where patients can safely move from surface to surface themselves, making for happier and healthier staff AND patients.
In short, there is plenty of unmet need that HME companies can help address. Some are already starting to do just that. More should follow.
Peg Graham, MBA, MPH, is semi-retired after 40-plus years working in health care advocacy and hospital administration. She is active in Health 2.0 and Aging 2.0, pursuing improvements in toileting options available to people living with mobility challenges and their caregivers. In addition, Peg advocates on the value of including social service organizations as partners in health care transformation initiatives, and believes that HME is in a similar position of untapped value. She serves as chair of the Health Services Forum for the Yale Alumni NonProfit Alliance (YANA) in New York City, and can be reached via e-mail: pgraham@quainc.com