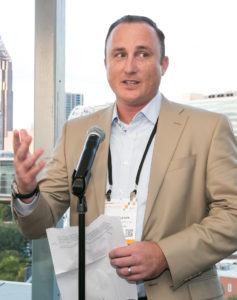 SANDWICH, MA – Hopefully by Monday (Feb 5), my New England Patriots will be celebrating their sixth Super Bowl title and Americans (outside of the six New England states) will be grumbling for the Brady/Belichick nightmare to end. But as I write this on the Friday before Super Bowl Sunday, there's no way to know.
Meanwhile, H.R. 4229 continues to gather nationwide, bipartisan support. New HHS Secretary of Health and Human Services Alex Azar did pledge to look at issues with the bidding program prior to his appointment last week, and there's the Interim Final Rule (IFR) that's still kicking around.
 While this relief is coming far too late for many, we must recognize that change in Washington, DC, is exceedingly difficult, and advocates have been working tirelessly for years on these issues. They deserve our thanks.
Keep pushing your representatives; we are over 115 co-sponsors, which seems shockingly low given how serious our collective challenges are. Leaders and their teams must be engaged with representatives in DC to ensure they understand the severity of the issue, and to get their engagement with the legislation.
Take the time to thank and appreciate the advocates who have been working for over a decade to build the momentum that has us on the precipice of success. It's a results-driven world, and I am hopeful we see something positive very soon. If we do, there is a small group of people (you all know who they are) who have been working for a very long time to get this win…take the time to say thank you.
Gary Sheehan, MBA, is president and CEO of Cape Medical Supply Inc, Sandwich, Mass.