NCART Hires New Exec Director
ROCHESTER, N.Y. – Greg Packer, newly elected president of the National Coalition for Assistive and Rehab Technology (NCART) has hired Wayne Grau (pictured) as its new executive director. Grau will begin his new role in August. Grau comes to the coalition with a long line of industry credentials and was highly recommended by key players in the business.
Grau's tenure includes working for a large manufacturer, a provider, as well as a member service organization. His legislative background and government affairs work over the past 10 to 15 years will continue to benefit NCART and the complex rehab technology industry. "Wayne will bring a vast knowledge base to NCART and will help move the organization ahead," Packer said. "We look forward to his leadership and contributions."

"I am very excited about this next step in my career working at NCART on behalf of the CRT industry," said Grau. "NCART and the CRT community are very grateful to Don Clayback, current executive director, for all his years of service. I look forward to building on our progress working with manufacturers, providers, and all stakeholders to continue to fight to represent their interests at both the federal and state level."
NCART also elected officers of the organization who assumed their positions on July 1, 2022. In addition to Packer, president of U.S Rehab, taking the president role, the other officers are: Vice President Kevin Gearheart, president at Rehab Medical; Treasurer Doug Westerdahl, vice president of Field Operations at Numotion; and Secretary Mike Barner, director at the University of Michigan Wheelchair Seating Service.
HR 7676 Needs Cosponsors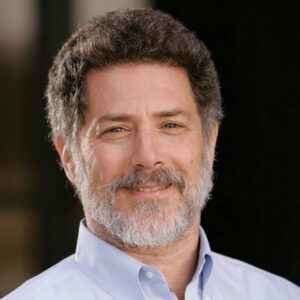 WASHINGTON, D.C. – The Home Modifications for Accessibility Act (HR 7676) needs more cospsonsors during this Congressional session to carry momentum into 2023. "This is a marathon," says Louis Tenenbaum, co-founder, HomesRenewed™ Coalition. "Writing a representative shows that constituents care about the issue. Join the movement to make our country's housing infrastructure, and our own homes, meet our needs." This QUICK link makes it easier to write representatives. Advocates are asking supporters to forward the link to colleagues, family, and friends.
Philips Commits To Climate
In 2020, Philips achieved its goal of becoming 100% carbon-neutral in its operations and sourcing all its electricity from 100% renewable sources. The company now reports: "Going forward, we are committed to sourcing over 75% of our total energy consumption from renewable sources by 2025, and to reducing CO2 emissions in our entire value chain in line with a 1.5 °C global warming scenario."
In Europe, Philips is securing renewable electricity supply through consortium-led power purchase agreements. To reach 100% renewable electricity usage globally, they purchase renewable electricity within the markets or via local utility companies. According to the Philips web site: "We are also committed to sourcing over 75% of our total energy consumption from renewable sources by 2025, gradually phasing out fossil fuels from our entire operations."