WASHINGTON, DC – Unifying the voices of consumer advocates nationwide, the American Association for Homecare (AAHomecare) and VGM Group Inc. recently announced merger plans for their respective consumer advocacy groups into a single, industry-wide consumer advocacy platform.
Under this initiative, Save My Medical Supplies and People for Quality Care will combine under the People for Quality Care brand, amplifying the consumer voice and providing a more powerful platform to advocate for beneficiaries who rely on home medical equipment.
"This coordinated, collaborative effort builds upon our past successes while streamlining advocacy efforts to maximize impact," says Tom Ryan, AAHomecare president & CEO. "Combining assets enable the consumer message to be heard through the halls of Congress as we fight for desperately needed reforms to preserve the homecare benefit that millions of Americans depend on."
Together, the group aims to use its collective influence and resources to better reach, educate, and engage consumers who have been detrimentally impacted by poor health care policies and to share their message with Congress. The HME Industry is encouraged to send consumers and family caregivers to the People for Quality Care website at peopleforqualitycare.com regarding HME issues that affect Medicare beneficiaries and the people who serve them.
"I am thrilled with the relationship and passion VGM and AAHomecare share for our industry," says Clint Geffert, president of VGM & Associates. "By aligning our efforts for consumer advocacy, we have fortified our presence as the voice for the patients we all serve."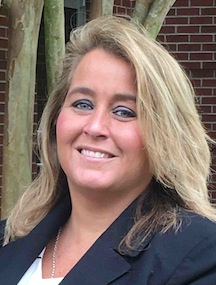 Laura Williard Set to Join AAHomecare as New Senior Director of Payer Relations
WASHINGTON, DC – AAHomecare recently tapped Laura Williard will join the association new senior director of Payer Relations, primarily to identify opportunities for AAHomecare to meet the ever-changing needs of the HMe community. The position will build on the wealth of member benefits offered by the association.
Williard has served in the HME community for more than 20 years, most recently at Advanced Home Care. "I'm excited to be joining the excellent team at AAHomecare and look forward to helping provide an added benefit to our members," she said. "As healthcare trends have continued to shift towards a managed care environment, providers are having to focus more on these payers. I have spent a large portion of my career developing relationships with these payers and working collaboratively with them to be able to provide and be paid for quality services in a cost effective manner. I look forward to utilizing these skills and helping providers with this challenge."
The Association understands that many providers no longer work with Medicare and will value assistance with other types of payment systems. Tom Ryan, president and CEO of AAHomecare, explained that, "in looking for a candidate for this new position, AAHomecare naturally tapped into the vast industry experience of a veteran in the HME community. Laura Williard will develop reference materials and provide assistance to our members in navigating payer relationships and concerns, serving as the go-to person on rules and regulations for these payers from CMS. More broadly, she will be the change-agent in response to Medicare Advantage audits to support members in developing strategies and resource materials." 

Snapshot: Q&A With Laura Williard
Medtrade Monday: How did you come to apply for and accept this new position?
Williard: Payer relations has been a large focus of mine during most of my career in the DME industry. Working with those payers to create solutions for patients and providers is something that I have always been passionate about. When I heard of this opportunity and the vision that Tom had for this role, it encompassed everything that I wanted to do. I have become very involved in making this industry better. This gives me the opportunity to do this at a national level. Accepting this position seemed like the natural thing for me to do. It allows me to be that advocate for our members and to continue to work in the areas that I have enjoyed during most of my career.
Medtrade Monday: What will be your biggest priority during your initial months at AAHomecare?
Williard: Working with the State Leaders to be a resource for payer concerns and issues. I will be developing relationships with the top managed care and Medicare advantage companies so we have the communication we need to get these resolved.
Medtrade Monday: What is your level of optimism these days concerning the HME industry?
Williard: We all know it's a challenging time for our industry. However I have never stopped believing that we will not only survive but will actually thrive. I have seen the heart and passion of providers in being able to service patients. With that much heart and soul in our industry, it's hard not to be optimistic that things will improve. The addition of this position by AAHomecare shows a new way of thinking for the association—thinking beyond Medicare. We are truly looking to the needs of our members and want to be that resource for them.