WASHINGTON, DC – Eleven leading companies have signaled their commitment to supporting advocacy efforts that benefit the entire home medical equipment community as members of AAHomecare's new Diamond corporate partner class. The companies who have agreed to increase their financial support to the Association at the new Diamond level are:

The new Diamond tier represents a 25% increase in dues support for AAHomecare's public policy initiatives over the previous top sponsorship level (Platinum).
"The eleven companies in the inaugural Diamond partner class are making an unprecedented investment in advocacy efforts to secure sustainable reimbursements and sensible regulatory policies," said Tom Ryan, AAHomecare president and CEO. "Their additional financial support, coupled with the expertise and involvement in our policy work that these companies contribute on a continual basis, will underpin our advocacy efforts to address the biggest challenges we face."
"These companies are rising to meet the moment at a critical time," adds Ryan. "Their actions should inspire everyone in the HME community to redouble their commitment to industry advocacy."
"Better public policy for HME helps every segment of our industry and ultimately leads to improved outcomes for the patients we serve," explains AAHomecare Chair Bill Guidetti (pictured), president, East Division for Apria Healthcare. "AAHomecare has a proven track record of guiding our industry to address policy shortcomings, but there's still a lot of opportunity for additional success. It's important we have industry-wide participation in advocacy efforts that are currently underway and others that are on the horizon."
Leaders at the new Diamond partners shared the reasons for increasing their support for AAHomecare:
AdaptHealth – Steve Griggs, CEO: "This industry has made significant policy gains over the last few years because we've been consistent and persistent in our advocacy work in Washington and in the states – and AAHomecare has played a leading role in making that happen.  The AAH leadership team brings not only years of experience but also considerable subject matter expertise on multiple fronts.  Even as a large company, access to them has been extremely valuable to our organization. I encourage all suppliers and other HME stakeholders to 'reinforce success' by increasing their companies' involvement in shaping public policy and by upping their support for AAHomecare."
Apria – Dan Starck, CEO: "Over the past few years, the industry has made progress on a number of issues.  We believe that it is incredibly important for the industry to continue this progress, and to deliver a clear, singular message."
Byram Healthcare – Perry Bernocchi, CEO: "Byram Healthcare is proud to be a Diamond corporate partner with AAHomecare.  Our industry is changing rapidly, fueled by recent market dynamics that continue to pose challenges to HME providers.  As the need for chronic care at home continues to grow, our industry must be able to effectively and sustainably support our patients.   We need to focus on advocating for the right policies, educating the right people, and leveraging the resources and experience of the Association.  Over many years, AAH has helped our company and our entire industry stay informed with legislative updates and armed with tools to help our business."
Cardinal Health – Yelena Brusilovsky, National Director of Sales: "Cardinal Health is thrilled to be supporting AAHomecare as an inaugural member of the Diamond corporate partner category. We strongly believe in AAHomecare's advocacy efforts at both the federal and state/local level to mitigate steep reimbursement cuts and ensure patient access is preserved. Additionally, through our membership in the Association we are provided with unique access to the latest industry information and networking opportunities with our provider and supplier partners. Through our support of AAHomecare at the Diamond level, we help fuel the Association's meaningful legislative work, thereby empowering our HME providers to continue improving patient outcomes and driving innovation within the industry. Together, Cardinal Health and AAHomecare can continue propelling purposeful impacts within the HME industry, ensuring providers and patients take advantage of opportunities in the evolving healthcare continuum in pursuit of high quality care in the home."
Lincare – Crispin Teufel, CEO: "After the past 18 months and dealing with the impact that the pandemic had on the DME industry acting as a second line of defense, we believe strongly that it is more important than ever that we stand united to achieve the best possible care for our patients. We appreciate the partnership with AAHomecare over the past years to accomplish this goal and look forward to further increasing our support for the industry."
McKesson – Jeff Bowman, Vice President, HME Sales: "As a market leader for medical supplies and equipment distribution to the HME market, we think McKesson has a responsibility beyond selling medical supplies. That responsibility extends to being fully engaged and arm-and-arm with HME providers as they work to address advocacy issues that can have a material impact on the industry. We could easily just write a check to support AAHomecare, but our commitment includes lending a full suite of resources, including McKesson team members' active involvement on AAHomecare's Board, participating in various AAHomecare councils, conducting McKesson Industry roundtables to bring the industry together with one voice, and so much more. We're honored to step up to the Diamond level, and hope that many more will follow by stepping up their own commitment level, including both money and time."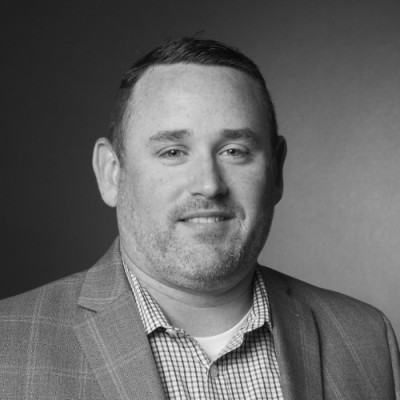 Medline – Paul Miller (pictured), Director of Business Development, HME Provider Sales: "Medline is quite humbled and proud to be standing beside our HME customers and industry to show our support of AAHomecare.  Being an advocate and steward for the markets we serve is a core belief that helps us support our customers and the patients we all serve.  I encourage all HME leadership to get involved at some level with AAHomecare if they are not already.  As we grow the Association with all the resources, talents, and time each of us invest our voice will echo louder than ever ensuring together we all share in a brighter and stronger HME future."
Philips – Eline de Graaf, Ad-Interim National Business Leader, Philips Sleep & Respiratory Care North America: "Philips Sleep and Respiratory Care remains committed to the mission of AAHomecare, empowering home medical equipment provider success, and supporting the patients that we collectively serve. We look forward to continuing our partnership to drive value in home-based care across the healthcare continuum"
ResMed – Larissa D'Andrea, Vice President, Government Affairs and Market Access: "ResMed continues to champion respiratory care and digital health policy to support equitable access to clinical therapy and digital health tools. Alongside AAHomecare, we enable access to critically important care and tools to keep people in their homes, improve outcomes and reduces healthcare ecosystem costs. We are pleased to be an inaugural Diamond corporate partner to work together to achieve better care for patients."
Rotech – Tim Pigg, President & CEO: "Our commitment to be a Diamond level member simply stresses the importance for industry support and a consolidated voice".
In addition, long-standing AAHomecare corporate partner partner Pride Mobility has moved up to the Platinum level from their previous Gold level and First Quality Products has increased their support to the Gold tier.  BioDerm, CCS Medical, and Medical Service Company are recent additions to the corporate partner ranks at the Bronze level.
The full list of partners can be found at aahomecare.org/corporate-partners. For information on becoming a part of AAHomecare's corporate partner program, contact Mike Nicol at michaeln@aahomecare.org.