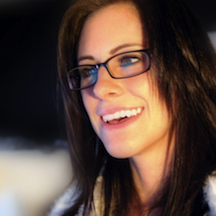 LAS VEGAS – Dear Colleague…Let's fall in love. I'm done hearing about doom and gloom. I don't want to hear about why it's broken or what you can't do. I've stopped caring about which side of the aisle anyone sits on, or how hard it is to succeed. And I know I'm not the only one.
I understand why you may be on the fence about going to Medtrade Spring (scheduled for March 30-April 1 at the Mandalay Bay Convention Center in Las Vegas). Breaking away from the daily grind isn't an easy task, however, this is not an industry for the weak now, is it? Together we are navigating a new landscape of HME where the rules are literally changing around us. But you know that…So, let's fall in love.
Remember why you started taking care of people in their homes in the first place. Remember why you lose sleep over whether you can make payroll this month. Remember the victory of finally navigating complex payer contracts. Remember how face-to-face conversations are still more impactful than FaceTime. Remember that human interaction is always at the heart of healthcare.
Not buying this whole love angle? Fair enough. One thing I know for sure is this: neither innovation, nor love, happens in a vacuum. It happens over conversations on the Expo floor where faces and names are finally matched. It happens when strangers become colleagues over breakfast and an inspirational keynote speaker at HME Breakfast Club. It happens when colleagues become friends while supporting the same cause at Stand Up for Homecare. It happens when you show up and make yourself part of the process. Click Here to register for Medtrade Spring.
See you on the Strip.
Anna McDevitt is the owner of Laboratory Marketing.