WASHINGTON, DC – Thanks to the persistent efforts of AAHomecare members, state/regional HME associations, and other major stakeholder groups, co-sponsor rolls for H.R. 4229 have increased to 90 members of the House from 33 states—Ohio leads the way with eight legislators on board, and Alabama merits recognition for having six out of their state's seven representatives signed on.
We urge you to continue to reach out to your Representatives in the House if they are not yet co-sponsors, and we also have a new resource available for suppliers in urban/CB areas.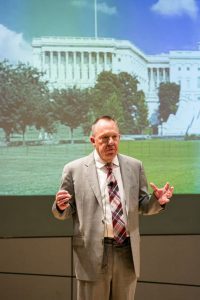 Issue Brief Addresses Urban Support for Rural Relief
As momentum grows in support of H.R. 4229, Protecting HOME Access Act, suppliers in urban areas have asked for reinforcement on how to engage their legislators in CBAs on legislation that specifically addresses rural relief.  AAHomecare's new issue brief, Why Urban Areas Must Help Stop Drastic Cuts to DME Items in Rural & Non-Bid Areas, addresses four key aspects of how urban areas stand to benefit from the bill.
Veterans and others whose insurers' rates are statutorily tied to Medicare face access issues as Medicare reimbursement limits funding for critical HME, services, and supplies.
Medicaid programs face significant federal funding cuts because of Medicare reimbursement reductions.
Commercial plans, Medicare Advantage, and Medicaid Managed Care Organizations are using the unsustainable regional Medicare rates as a benchmark for HME reimbursement.
Unsustainable reimbursement is stripping communities of resources.
The rippling effect of the competitive bidding program poses significant threats to all areas of the country, and immediate relief is needed while the Industry continues to work toward fundamental program reforms. AAHomecare members are encouraged to use this brief to educate legislators in predominantly CBA districts on how supporting H.R. 4229 will impact their constituents and the need for their support of this important and time-sensitive legislation.
Need information on reaching the legislative assistant handling healthcare issues for your representative? Contact Gordon Barnes at gordonb@aahomecare.org for assistance.
AAHomecare Engages Counsel to Help Stop Illegal Online HME Sales
WASHINGTON, DC – AAHomecare has learned that third party sellers in North Dakota (and possibly other states) have been advertising and selling through Amazon.com CPAP devices without a prescription or any other medical supervision. Such sales are likely in violation of state and federal laws, as well as Amazon's own restrictions on the sale of prescription devices.
AAHomecare is working with outside counsel to develop a strategy to curb this practice, starting with asking Amazon to enforce their own policies and comply with all applicable state and federal regulations. The Association also plans to reach out directly to third-party sellers and state and Federal regulators to ask them to make sure that HME products that require a prescription are not available on Amazon.com or other online marketplaces. AAHomecare's counsel will continue to explore the scope of medical and consumer protection regulations that are applicable to these illegal online sales so they can be quickly resolved in the future.
AAHomecare Announces Board and Executive Committee Moves
WASHINGTON, DC – Last week, the AAHomecare Board of Directors approved the following changes to the Board and Executive Committee:
Current AAHomecare Board member Joel Mills (CEO, Advanced Home Care – Greensboro, N.C.) has been appointed to the Executive Committee to fill the treasurer post that was previously held by Jeff Hall (president & CEO, Reliable Medical Supply – Brooklyn, Minn.)
Gary Sheehan (president & CEO, Cape Medical Supply, Sandwich, Mass) has been appointed to take the at-large seat that became available via Mills' move to the EC.
George Kucka (CEO of Fairmeadows Home Health Center – Schererville, Ind.) who has previously been involved in the Board as an at-large member and through service as chair of the HME/RT Council, has been appointed to fill the at-large seat formerly held by Missy Cross (vice president of the Homecare Division at O.E. Meyer & Co. – Sandusky, Ohio). Cross is taking over as chair of the HME/RT Council and will accordingly remain as a part of the Board though that position.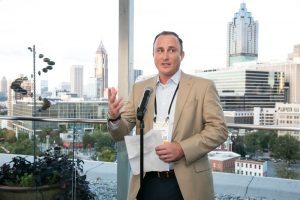 "I want to thank Jeff Hall for his dedicated service to the Association and the HME community as part of our leadership team," said Tom Ryan, AAHomecare president & CEO.  "Jeff and I have also worked together outside the AAHomecare Board as part of a CEO leadership group, and his passion and commitment to the patients he serves has always inspired me. I wish him the best!"
"I am excited to have Gary Sheehan (pictured) join the Board," added Ryan.  "He is a proven advocate for our industry through his work developing strong relationships on Capitol Hill and as a leader for the Home Medical Equipment & Services Association of New England – qualities that made him a great choice as the most recent recipient of the Van Miller Homecare Champion award.  I am confident that he will make a great addition to the already very strong group we have guiding AAHomecare going forward."