WATERLOO, IA – In a nationwide survey, more than half of Medicare beneficiaries reported problems obtaining medically needed HME such as oxygen and wheelchairs under Medicare's Competitive Bidding program. For years, clinicians and case managers have struggled to coordinate care for their Medicare patients who require HME, services, and supplies under the Competitive Bidding Program. Meanwhile, CMS officials report that there are no issues with the program and access has been unaffected.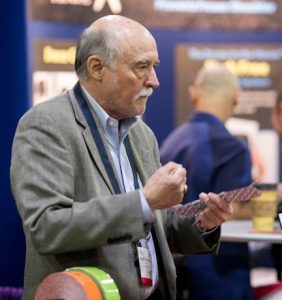 Esteemed health care research firm Dobson DaVanzo conducted an independent study of 1,064 Medicare beneficiaries, case managers/discharge planners, and suppliers of home medical equipment in 2017 who spanned 47 states. The report findings demonstrate that many of our nation's elderly and disabled are experiencing issues in accessing timely equipment, are going without needed items or paying out of pocket, and/or are experiencing adverse health effects.
One of the survey participants is a 66‐year‐old Medicare beneficiary with pulmonary hypertension who depends on home oxygen therapy. "It has almost destroyed my life," she said. "It has really affected my quality of life." She is not alone. 52.1% of beneficiaries reported problems accessing HME and/or services. And 56.9% of beneficiaries who receive home oxygen therapy reported some sort of disruption or access issue related to their life‐sustaining oxygen therapy service.
An overwhelming 88.9% of case managers and discharge planners reported an inability to obtain medically necessary HME and/or services in a timely fashion, with 70.8% reporting hospital discharge delays of one to seven days as a result. These survey results come on the heels of growing concerns about the impact of the Competitive Bidding Program for HME from Congress, consumer groups, and other stakeholders.
Opponents of the controversial program say that its faulty design coupled with unsustainable reimbursement rates are crippling the HME industry's ability to provide HME and creating problems for Medicare beneficiaries. Preventable hospital readmissions, reduced options, and patients either going without needed equipment altogether or paying out‐of‐pocket for HME to avoid Medicare bottlenecks are central themes of the study.
Legislation has been introduced in the House of Representatives to claw back portions of the program to provide relief for many areas impacted by this program. Representatives Cathy McMorris Rodgers (R— WA) and Dave Loebsack (D—IA) introduced HR 4229, the Protecting HOME Access Act of 2017 in November to transition new payment rates for HME and supplies and update the Medicare budget neutrality for oxygen.
Advocate for Medicare beneficiaries' continued access to home medical equipment by calling the Washington D.C. switchboard at 1‐202‐224‐3121 and sending a letter to your legislator. Visit People for Quality Care at www.peopleforqualitycare.org to learn more and to send a letter to Congress about this important issue.
Full Report:  https://s3.amazonaws.com/aafh/downloads/1287/Dobson_DaVanzo_Patient_Access_Survey_Final_Report_10.11.17_FINAL.pdf?1507750324
Lisa Wells, VP, Cure Medical, Appointed to Spina Bifida Association Board
ARLINGTON, VA – The Spina Bifida Association (SBA) has appointed Lisa Wells, vice president of Marketing, Cure Medical, as a member of the Board of Directors. "We are thrilled to have Lisa on the board. She's a long-time supporter of our work and mission and we know that her extensive knowledge of the issues facing the Spina Bifida community will enrich and enhance our shared goals," noted Sara Struwe, president and CEO of the SBA.

Wells has over 20 years of experience in public relations, marketing communications and web-based product management at medical device, medical supply and health technology companies including Cure Medical, 3M Healthcare Information Services, Ceridian, UroMed and SIGVARIS.  Prior to her current role with Cure Medical, Wells guided HME providers and medical device manufacturers worldwide as the president of Get Social Consulting. "I am looking forward to serving SBA's community to support and advocate on their behalf," said Wells. "I am excited and honored to use my decade of experience of serving people with disabilities to further SBA's mission," added Wells.