WATERLOO, IA – To my surprise, more than 250 HME provider representatives joined in a recent (March 27) Webinar, perhaps suggesting there are still a lot of unanswered questions or areas of confusion relative to the most recent bidding round (R2RC) and the nationwide rollout of regional single payment amounts. I received about 50 questions requesting clarifications or indicating concerns.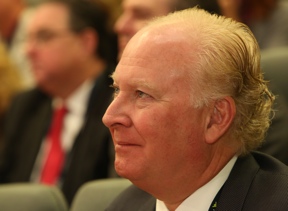 Many suppliers, and comparatively more than in previous rounds, are reporting they are not accepting some or all of the R2RC contract offers. Why? Most of the categories, as expected, resulted in lower single-payment amounts (see an excellent summary prepared by AAHomecare here); but also there was another corollary…new, to this round: product category combinations.
Hundreds of suppliers bid; again, out of their local service area. And some of those came to the realization, just prior to the March 31 acceptance deadline, that they were soon going to be CPAP contractors in 90 markets…and now oxygen therapy suppliers as well.
That's when I started receiving the calls:
• "Do I really need a respiratory therapist in New York?"
• "Can you find me a liquid oxygen service in Washington?" And so on.
Same with the previous walker bidder: "Do I really need to service K0823 power chairs?" So…two results: Fewer out of state contractors (perceived by many as an improvement) and, as a result, more than a few supply shortages.
I expect a second round of contract offers (likely with a smaller acceptance timeframe) to be released this month to bidding entities whose credentials were appropriate, but whose original bid was over the pivotal cut-off. And, unfortunately, at the same single payment amount (SPA).
Speaking of SPA, several companies indicated confusion with the payment process. "I bid as a purchase for everything except oxygen. How much will I get paid? 13 times the SPA?"
Quick answer is that the "SPA" is the payment for the first three months, and the 25% reduction in months four through 10 continues on, as before, for capped rental products. What would a supplier be paid through month 13? Take the SPA times 10.5. Exception: Former first month purchase option wheelchair codes take the SPA times 7.
Another common question was: "Who won?" (Actually let me take that back. I opine nobody "wins" at these rates.) The answer is that unless a company tells you about its offer, no one knows as of today. Again, there will likely be several additional contract offers forthcoming.
When the supply/demand equation is met in all the CBAs, there will be a CMS/CBIC release with the final array of contracted suppliers. This will probably occur in later May. You will be then be able to search via the Medicare Supplier Directory for the specifics of what supplier is contracted with a particular ZIP code/category and with certain manufacturer/model information.
Let's talk about the issue of state licensure. Some states have adopted laws or regulations that require DME suppliers to have a physical location either within the state or within a certain proximity to the state's border. Five states have current "brick and mortar" laws (Alabama, Colorado, Kentucky, Mississippi, and Tennessee), but not all were in effect at the onset of the R2RC.
Let's look at two that were—Tennessee and Alabama—and compare them to the Midwest region average.

I am not certain there is sufficient data yet to prove that state licensure works by restricting out of state—and presumably lower priced—bidding…but I'll offer it as a hypothesis for now.
One more frequent comment: "I bid 20% higher than the SPA and still was offered a contract. How did that occur?" At the risk of boring readers with any statistical mumbo-jumbo, the bidding offers had a "positive skew" (see graphic below), with the right tail of the distribution fairly long.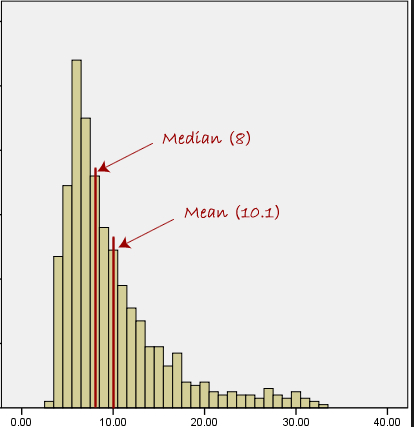 And most suppliers listened to our coaching about not offering high unit capacities in their bids. ("Huh?") Well, what it means is that many companies who bid at the higher end of the cut-off—and—offered minimal units—were still offered contracts. But, to be clear, the program "rules" require the SPAs to be at the median bid. The graphic below, unfortunately, illustrates the outcome of requirement.
Confused? Stay tuned. I'll offer more commentary once we see the final array of offers. Questions about R2RC or the national roll-out? Contact me at mark.higley@vgm.com my cell at (319) 504-9515.
Mark Higley is vice president, Development, The VGM Group Inc, Waterloo, Iowa.