WASHINGTON, DC – On Dec. 21, 2020, both the House and Senate passed a COVID-19 relief bill that included provisions addressing a Medicare payment disparity for oxygen products in rural areas – fixing a problem AAHomecare first shared with our members exactly four years earlier as the lead story in the Dec. 21, 2016 edition of Wednesday in Washington.
Our initial 2016 article also included comments developed by AAHomecare's Regulatory Council pushing back against the "double dip" cuts for rural oxygen.  These were the first of multiple occasions that AAHomecare went on record to oppose this poorly conceived policy, including multiple rounds of comments on CMS Proposed Rules and Interim Final Rules, as well as responses to House Ways and Means Committee Requests for Information on Medicare policy in 2017 and 2019.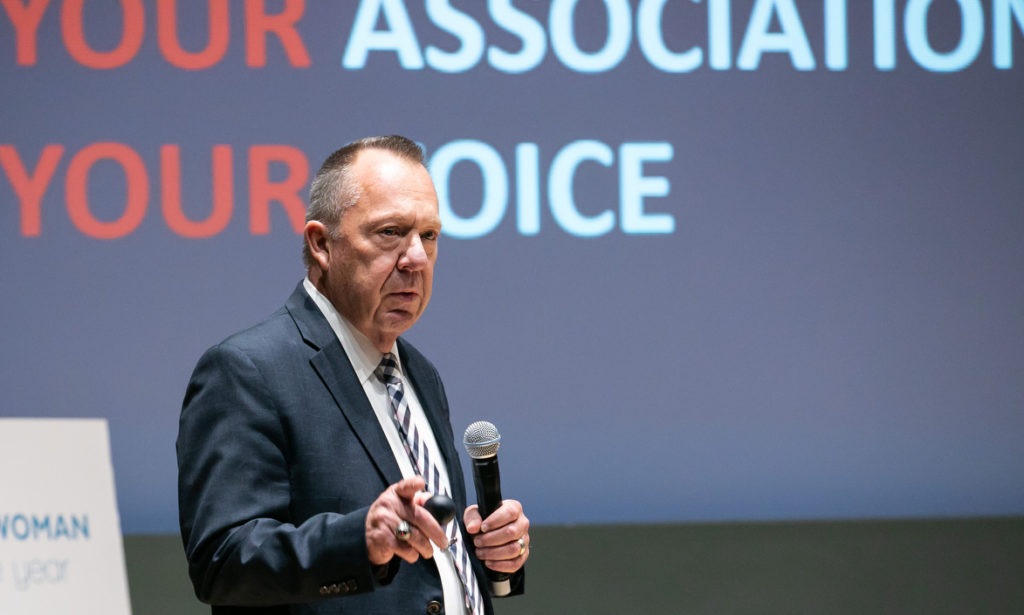 Our comments and conversations with CMS and HHS officials met with a familiar reply: the policy could not be fixed by regulatory action; only Congress had the power to cure the issue.
In early 2017, we began to engage Capitol Hill on the issue, leading to the inclusion of budget neutrality provisions in H.R. 4229, legislation also seeking to limit Medicare reimbursement cuts for suppliers outside of competitive bidding areas. Sustained grassroots advocacy ultimately secured 158 co-sponsors for the legislation.  In the next Congressional session, our champions on Capitol Hill introduced a similar measure, H.R. 2771.
In September of 2020, Reps. Cathy McMorris Rodgers (R-Wash.) and Dave Loebsack (D-Iowa) introduced H.R. 8158, a bill focused specifically on the budget neutrality fix, and gained approval by the House Energy & Commerce Committee.  And finally, provisions from that legislation were included in the COVID-19 bill passed by Congress and signed into law last December.  After four years of persistent engagement with Federal regulators and on Capitol Hill, we finally have a permanent fix that will put $650 million back into rural oxygen suppliers' bottom lines over the next ten years, according to a Congressional Budget Office estimate.
What it Takes to Win
Why am I sharing this history lesson?  For one thing, it gives me the opportunity to acknowledge and thank HME stakeholders and grassroots advocates for making the case to their legislators and keeping up the fight through multiple legislative rounds. Members of our Regulatory Council, policy and government affairs professionals at AAH member companies, state/regional HME associations, and our partners at VGM and CQRC all deserve special recognition for their leadership in this four-year campaign.  This win also wouldn't be possible without the sustained efforts of hundreds of AAHomecare members and Grassroots Accountability Project volunteers who have reached out to develop relationships and educate their members of Congress on this issue and other policy priorities.
But more importantly, this win for rural oxygen suppliers and the communities they serve is another demonstration of what it takes to win on public policy issues: your broad participation and persistence. It's taken highly detailed work developing analyses and comments, hundreds of in-person Capitol Hill meetings by AAHomecare staff and HME stakeholders, thousands of calls and emails to ask for support and co-sponsors, plus years of district meetings and site visits with your legislators. All of these have been needed to build credibility for our industry and grow awareness of your role in supporting millions of patients, families and caregivers – and ultimately, to chalk up another win for HME.
Setting the Stage for 117th Congress
We have a proven template for what works on Capitol Hill: persistent engagement by a broad cohort of HME advocates.  The plan to deliver better public policy at the federal level for our industry is clear going forward: continue to engage Capitol Hill and leaders at CMS and HHS with a high degree of integrity and persistence – and enlist more HME advocates into the fight, including clinicians and leaders from patient advocacy organizations.
We'll be sharing more on AAHomcare's policy priorities soon, including details on a free webinar on the 2021 outlook for legislation, payer relations, and regulatory initiatives set for later this month.  Your support of AAHomecare, through your financial commitment, participation on our councils and workgroups, and advocacy work with Capitol Hill and state legislators has helped secure tremendous gains for HME in 2020 – and we're ready to accomplish even more in 2021.