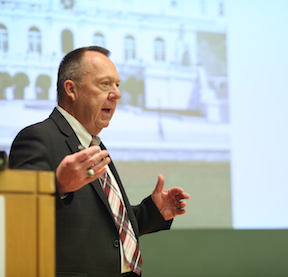 WASHINGTON, DC – As AAHomecare announced last week, CMS posted the new rates for rural/non-bid areas that are retroactively effective for July 1-Dec. 31, 2016, as mandated by the Cures Bill. AAHomecare has developed an analysis of the top 25 HCPCS codes that are representative of the DME industry.
"CMS' decision to recalculate these rates based on the July 1 fee schedule instead of the rates in effect on Jan. 1 are a slap in the face to both the home medical equipment community, as well as to members of Congress who worked hard to include relief for our industry into the CURES bill," said Tom Ryan, president and CEO of the American Association for Homecare. "Individuals on Capitol Hill we've spoken with are perplexed that CMS has defied clear Congressional intent to essentially extend the Jan. 1 rates for the second half of 2016.
"While we're disappointed with this outcome, we're more determined than ever to advocate for better reimbursement policy for home medical equipment providers," Ryan added. "This development lends additional urgency to our industry's efforts to provide longer term relief for rural and non-bid providers, and I expect these rates will help spur the HME community into heartfelt advocacy on this issue."
Battle with the Blues…Reimbursement Prices Continue to Plummet
WASHINGTON, DC – At the beginning of the year, the industry experienced additional cuts with the implementation of the January 1, 2017 CMS fee schedule. Beyond the Medicare cuts providers are dealing with, managed care plans and some state Medicaid plans are following suit with their rates. These additional cuts come after most of the fee for service Medicare Advantage plans took initial reductions in July of 2016.
It is not unusual for managed care plans to update their fee schedules annually with the January 1 fee schedule published by CMS. However, these plans continue to base their reimbursement with a discount off the Medicare fee schedule. These discounts are averaging 20-40% below the Medicare fee schedule. The industry is seeing these plans taking large cuts at the beginning of 2017.
Many of these managed care plans have a pricing philosophy (and related contractual language), that no notification of the actual fee schedule changes is required because they are based on the current year Medicare fee schedule. It also takes several months for these plans to update their fee schedules in their system, so reimbursements have only recently begun to drop. Due to this, many providers are not aware that their reimbursement rates have changed.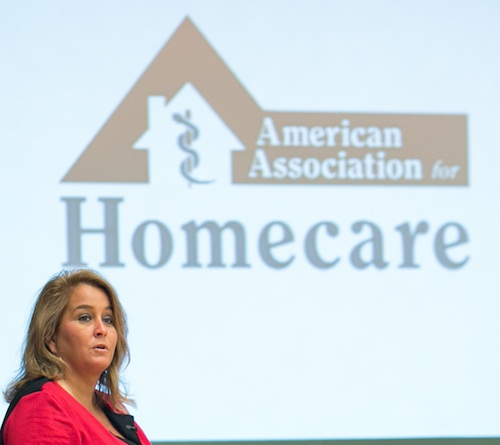 Tips for Providers to Navigate these New Cuts
Providers should create a list of the plans you work with that tie reimbursement to Medicare rates. This will allow you to easily review payments on an ongoing basis to determine if they have taken these cuts or not, and if they are paying appropriately. It will also allow you to evaluate the impact to cash flow and revenue for your company.
"I am calling this the year of the battle with the blues," said Laura Williard, senior director of payer relations for AAHomecare. "Many of the individual Blue Cross Blue Shield plans not associated with Anthem base their reimbursement off Medicare fee schedules. Currently, I have been notified of six BCBS plans that have taken drastic rate cuts. AAHomecare is committed to working with providers and state associations to educate these plans on the issues with the reimbursement cuts and why basing their reimbursement off Medicare rates is not appropriate."
Plans making these cuts that AAHomecare is aware of include:
BCBS Montana
Blue Shield of California
BCBS Western NY
BCBS Wyoming
BCBS Idaho
BCBS Michigan
DC Medicaid
Laura Williard will be working with the state associations and providers in these areas to meet with these plans and provide educational materials to make the industry's case on sustainable reimbursement. Related resources are available for providers and state associations to utilize in discussions with managed care plans.