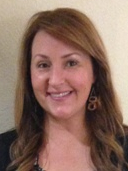 ATLANTA – The registration links are set in cyber stone, and nearly all of the exhibitor space has been spoken for. And yet, the most important ingredients—attendees—will be steadily added starting today. HME providers and related professionals can now make their plans to attend the nation's premiere HME trade show, scheduled for Oct 20-23, 2014, at the Georgia World Congress Center in Atlanta.
As mentioned in today's top story, early rates are considerably lower, and will be in effect until mid September. When compared to day-of-the-show rates, attendees can save hundreds by clicking on the links below and registering today.
Exhibitors have already bought 95% of the floor space at the Georgia World Congress Center in anticipation of what could be the most pivotal Medtrade ever. Educational session presenters know the challenges faced by providers and they are fine tuning their presentations to deal with today's realities.
It is that focus on reality and real change that ultimately makes Medtrade so valuable. It is truly the place to accurately assess the state of the industry—including its challenges.
In 2014, the industry is still fighting competitive bidding while simultaneously learning to live with it. Our presenters know all about this uneasy dance, and they can help you learn all the steps. Meanwhile, exhibitors will be displaying all the products that are sure to attract huge demand in coming years. These are exciting times, and every serious provider needs to be at Medtrade.
If you have never been to a Medtrade before, what in the world are you waiting for? If it's been a while since you visited, we hope to see you again. Finally, for those who never miss a show, know that we don't take you for granted. We are always improving, and our educational advisory board is committed to making every year better than the last. I look forward to seeing you this October.
• Those who wish to register for Medtrade should CLICK HERE.
• The full link for registration is http://registration.experientevent.com/showmth141/default.aspx?flowcode=att
• Pricing for events can be found here: https://medtrade.com/attendee/pricing.shtml
• For a complete list of exhibitors and/or additional information about the show, visit medtrade.com.
• To access a full list of exhibitors that have already signed on for Medtrade, go to:
https://medtrade.com/show/exhibitor-list.shtml
Sarah Varner is marketing director for Medtrade.