WASHINGTON, DC – AAHomecare urges all suppliers and stakeholders in our industry to go on record with your perspectives on Medicare reimbursement policies in rural and other non-bid areas by sharing comments on the recently enacted HME Interim Final Rule (IFR).
It is important that the HME community shares a strong number of comments in order to demonstrate that suppliers and the patients they serve outside competitive bid areas are threatened by non-sustainable Medicare reimbursement rates – rates that in many cases are even below the cost of supplying HME products and services.  These comments may help inform CMS' future rulemaking on rural and other non-bid area reimbursement policy.
We ask that HME suppliers and other stakeholders particularly advocate for:
longer-term relief for suppliers in rural and non-contiguous (i.e., Alaska & Hawaii) areas beyond the seven months of relief provided in the IFR;
similar relief for suppliers in other non-bid areas that are not designated as rural areas; and
addressing the oxygen "double dip" cuts caused by an outdated 2006 budget neutrality offset that has pushed oxygen reimbursement rates in rural areas even below competitive bidding rates.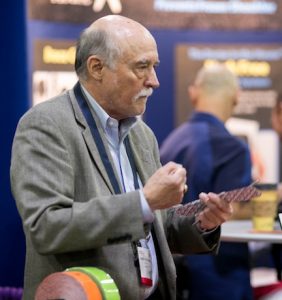 The most important point to make in your comments is demonstrating how deep cuts in reimbursement rates in rural and non-bid areas are impacting your business and your ability to serve your patients.  Details on the amount of extra staff time and other costs associated with serving patients over a more widely dispersed geographical area are also welcome.
You can find the IFR comment docket here.  Submit your comments by clicking on the Comment Now! button at the top right of that page.  You can either type or copy/paste comments in the box provided.
You can find additional perspectives, messaging, and examples of reimbursement cuts in our Capitol Hill-focused issue briefs on Rural Relief and the O2 "Double Dip" Cuts.  You can also find some useful ideas on formulating your response in these Tips for Submitting Effective Comments from Regulations.gov.
Comments are due by 11:59 pm (eastern time) on Monday, July 9.