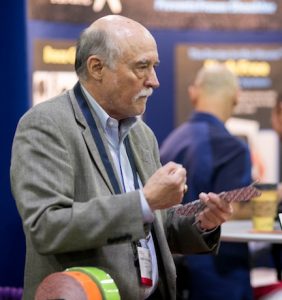 WASHINGTON, DC – When Congress returns next week after the Thanksgiving break, the House of Representatives is set to be in session for just eight more days in 2017.  With that tight timetable and a wealth of other pressing business on Capitol Hill, it's critical that the HME community make a concerted effort in the coming week to ask your legislators to sign on to H.R. 4229 – is your legislator on board yet?
If you have not yet contacted your legislators, please contact their office in the coming week to ask that they co-sponsor H.R. 4229, the Protecting Home Oxygen & Medical Equipment Access Act.  You can make these points in your calls or emails to your Representative:
HME companies in rural communities are struggling to maintain a high level of service and provide a range of quality products under this unsustainable pricing model that does not consider the extra cost and staff time required to serve patients spread over less densely populated areas.
Rolling back a portion of 2016's drastic cuts for suppliers not in competitive bidding areas [cuts of 50% or more for many commonly used product categories] would allow HME suppliers [and/or your company in particular] to continue to serve these communities, giving seniors, people with disabilities, and individuals with chronic conditions the ability to remain in their homes and lessen the need for hospital stays and other costly clinical interventions.
The legislation would also remedy rate cuts for rural oxygen providers caused by an outdated 2006 budget neutrality offset that is causing rates to go even lower than competitive bidding rates in many cases.
Direct contact with your legislators or their staff truly make a difference in raising awareness and getting more co-sponsors on board.  Please keep the pressure on as we enter the final weeks of 2017! Email Gordon Barnes at gordonb@aahomecare.org for contact information for healthcare staff with your Representative.
Home Oxygen Company Discusses Rural HME Issues With CMS Administrator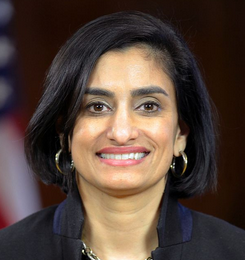 MODESTO, CA – Todd Usher, co-founder for AAHomecare member Home Oxygen Company, participated in a meeting for rural healthcare providers with CMS Administrator Seema Verma (pictured) and Rep. Jeff Denham (R-Calif.). In a statement following Monday's session, Andrea Ewert, president and CEO of the Central California-based respiratory provider, noted that the session afforded the opportunity to "articulate the challenges of running a business and serving Medicare beneficiaries in this financially compressed market" to Verma. The Administrator was attentive and aware of the challenges facing rural providers and indicated that the HME community would be happy with forthcoming changes for the bidding program.
In a follow-up with AAHomecare, Usher adds, "It was encouraging to hear Administrator Verma respond to the issues we are facing and her willingness to implement change to the program." Rep. Denham, who organized the meeting, is one of the 71 current co-sponsors of H.R. 4229.  The meeting was also featured on a local newscast.