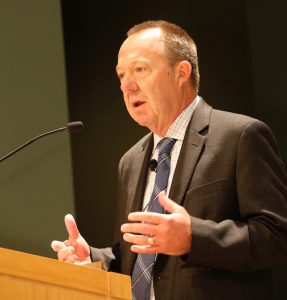 WASHINGTON, DC – The American Thoracic Society (ATS) recently released a study on the patient experience for home oxygen therapy that reinforces some of the findings of the recent HME Patient Access Study sponsored by AAHomecare.
The ATS study, Patient Perceptions of the Adequacy of Supplemental Oxygen Therapy: Results of the American Thoracic Society Nursing Assembly Oxygen Working Group Survey, was peer reviewed and released in October 2017.
Healthcare research firm Dobson DaVanzo & Associates has put together a summary of how the new ATS study correlates to the Patient Access Study.  Dobson DaVanzo notes that the ATS study uses a similar survey methodology to our Patient Access Survey.  Among their findings:
Both studies used comparable study methods and demonstrated directionally similar findings.
Both surveys suggest that financial pressure upon the HME industry is impacting the lifestyle of oxygen therapy patients in general and Medicare beneficiaries in particular.
The peer-reviewed status of the ATS survey, along with its comparable results, support the validity of the Dobson DaVanzo study.
AAHomecare shared the full ATS Survey and the Dobson Davanzo summary with CMS staff last week and will also be utilizing these resources in further outreach to Administration officials and Capitol Hill audiences in support of relief for rural HME suppliers and longer-term reforms for the bidding program.
You can see an abstract of the ATS study here – as well as the summary by Dobson Davanzo and highlights comparing the two studies.
HME Outreach Efforts Swell H.R. 4229 Co-Sponsor Rolls to 98 House Members
WASHINGTON, DC – Eight new members of Congress have signed on to H.R. 4229, The Protecting HOME Access Act, bringing the co-sponsor total to 98. In addition, AAHomecare officials have heard from many AAHomecare members who have encouraged their legislators to reach out to the Office of Management & Budget in support of clearing the HME-related Interim Final Rule currently under review there.
Outreach efforts are truly making a difference in getting co-sponsors on board and in generating Congressional support for moving the IFR forward. For those who haven't yet reached out to legislators to ask them to co-sponsor H.R. 4229 and weigh in on the IFR, you can make contact when the House returns to work in January. On a related note, more is known about what's in the IFR, as detailed in AAHomecare's last week's alert.
Manual CRT Accessories Bill Now at 77 Co-Sponsors
WASHINGTON, DC – House legislation introduced in September to exempt accessories for manual CRT wheelchair accessories from bidding-derived reimbursement rates now shows a bipartisan roster of 77 co-sponsors.  H.R. 3730 would complement June's CMS action that exempted accessories for group 3 power wheelchairs from bidding-derived pricing.  CRT suppliers and other stakeholders in the mobility space can use our related issue brief to help in their outreach to Capitol Hill in support of this legislation.