January 2017
FDA Clears World's Smallest CPAP – the AirMini by Medtrade exhibitor ResMed  – SAN DIEGO – The U.S. Food and Drug Administration (FDA) cleared ResMed's AirMini CPAP. ResMed officials call the AirMini the "world's smallest continuous positive airway pressure (CPAP) device."
Competitive Bidding Round 2019 – AMARILLO, TX – On Jan 31, 2017, CMS announced plans to consolidate all rounds and areas included in the Competitive Bidding Program into a single round of competition – Round 2019.
February 2017
Medtrade Spring Revamped and Re-Energized – LAS VEGAS –
 Medtrade organizers decided to make the show even more engaging by revamping the educational session structure to maximize attendee exposure to great ideas, and to better hear the illuminating conversations that add value. "The overall number of sessions has been cut down to allow for more focused sessions that boost networking, and help to avoid too many competing sessions," said Kevin Gaffney, group show director, Medtrade Spring. "The increased energy in the room will allow for even better collaboration. We are even pondering new seating arrangements in session rooms to foster better audience/speaker engagement and discussion."
Medtrade Spring Kicks off at the Mandalay Bay Convention Center in Las Vegas
Leitten Study Reinforces Value of DME – WATERLOO, IA – Leitten's study, The Case for Medicare Investment in Durable Medical Equipment, shows that the health care system and beneficiaries save on long-term costs if the government invests in durable medical equipment services up front.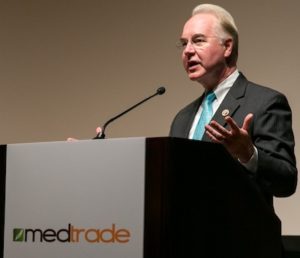 Tom Price Confirmed as New HHS Secretary – Congress confirms Rep Tom Price, M.D. (R-Ga) as the next Secretary of Health and Human Services by a Senate vote of 52-47.
Optimize Brightree, Optimize Your Business Illuminates on Day One of Medtrade Spring (Feb 27) – LAS VEGAS – Medtrade Spring attendees got a firm grip on all aspects of their business by attending the Optimize Brightree, Optimize Your Business workshop, scheduled on day one (Monday, Feb 27) of Medtrade Spring.
Providers' Choice Gold, Silver, and Bronze Awarded at Medtrade Spring
Rise of Caretailing Continues at Medtrade Spring – LAS VEGAS – Looking to boost knowledge of all things retail, providers attended Aggressively Moving into the Retail Market While Avoiding Legal Pitfalls with Jim Greatorex, vice president, Accessible Home Improvements of America; Andrea Stark, reimbursement consultant, MiraVista LLC; and Jeffrey S. Baird, JD, attorney, Brown & Fortunato. "If patients are ready to give you money," said Stark, "there is no reason you should turn it away."
March 2017
Pride Builds Caretail Momentum – LAS VEGAS – Medtrade Spring exhibitor Pride saw strong foot traffic, as well as a new attitude among many providers in attendance at the Mandalay Bay Convention Center in Las Vegas during Medtrade Spring. Micah Swick: "They understand, as do we, the future is retail."
April 2017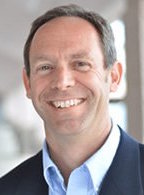 From 95% Medicare to 0% – SCOTTSDALE, AZ – When Mark Nicotera purchased AZ MediQuip five and half years ago, the company's revenue was 95% Medicare. By 2014, the 55-year-old Nicotera had morphed AZ MediQuip into a purely retail business with no Medicare.  "We've had 675% growth in that five-year timeframe."
May 2017
Medtrade Evolution Continues – ATLANTA – After reviewing many comments, Medtrade officials made changes. Longer panel discussions, major schedule changes, and a show-ending reception were all added. Receptions attendees had a chance to win $5,000, and one lucky Texas provider took home the prize.
June 2017
Research Predicts DME Market Growth – The U.S. DME market is expected to reach USD $70.7 billion by 2025, according to a new report by Grand View Research Inc. Researchers list key drivers as "prevalence of chronic diseases requiring long-term care, rapidly growing geriatric population, and increasing penetration of home healthcare services."
June 2017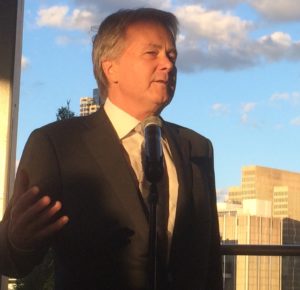 Ackerman Tapped for AAHomecare Chairman Post – SILVER SPRING, MD – Steve Ackerman, CEO of Spectrum Medical, took over as chairman of the American Association for Homecare Board of Directors at the recent AAHomecare legislative conference. As an advocacy veteran, Ackerman has seen the industry's ups and downs up close. Medtrade Monday sat down with the new chairman (see article here) to get his opinions on a variety of topics.
CMS Exempts CRT Accessories from Bidding-Derived Pricing – WASHINGTON, DC – CMS announced last week that accessories for group 3 power Complex Rehab Technology (CRT) mobility products will continue to remain exempt from the application of competitive bidding derived pricing for Medicare beneficiaries.
July 2017
VGM and Brightree Integrate Technologies for CPAP Fulfillment – WATERLOO, IA – VGM Fulfillment and Brightree have partnered to synchronize technologies that electronically exchange patient order information for CPAP resupply. The integration of technologies allows Brightree customers to automate the ordering process, enabling direct-to-patient shipping from VGM Fulfillment's warehouse.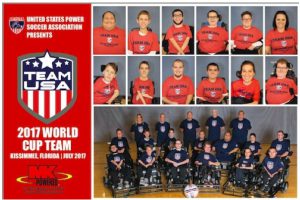 Team USA (Power Soccer) Takes Second Place at the 2017 FIPFA World Cup – KISSIMEE, FL – Team USA, the two-time World Cup Power Soccer champions, took second place yesterday in the 2017 Fédération Internationale of Powerchair Football Association (FIPFA) World Cup in Kissimee, Fla.
Home Modification Heats Up – ATLANTA – Manufacturers, providers, and even legislators are paying a lot of attention to the home modification movement as media mentions go up.
Invacare – FDA Lifts Consent Decree Restrictions – ELYRIA, OH – Invacare Corp received notice from the FDA that the company had successfully satisfied the Agency's requirements under the consent decree to resume full operations at its Corporate and Taylor Street manufacturing facility in Elyria, Ohio.
August 2017
EAB Initiates Format Changes for Medtrade – ATLANTA – Attendees asked for more "town hall" like sessions, fewer "lecture style" presentations, and more panel discussions. The Medtrade 2017 program incorporated these sessions with a new seating arrangement.
Ford Motor Company Signs On to Exhibit at Medtrade – ATLANTA – Analysts at Michigan-based Ford Motor Company see strong potential in the HME industry and decide to exhibit at Medtrade.
September 2017
Mistakes Brought on by Sleep Apnea Officially Blamed for Mass Transit Deaths – NEW YORK, NY – Officials in New York determine that 2016 rail accidents in New Jersey and Brooklyn (leading to five deaths and hundreds of injuries) were caused by engineers who were diminished due to sleep apnea. Recommendations from a "single special report" are expected in 2018.
Golden Technologies Partners with CareCredit to Offer Consumer Financing – OLD FORGE, PA – Golden Technologies partnered with CareCredit, a provider of promotional healthcare financing, to offer Golden dealers a new financing solution.
HHS Secretary Tom Price Resigns – WASHINGTON, DC – Dogged by a travel-related scandal, HHS Secretary Tom Price resigned on Sept 29. Price was known as a staunch friend of HME, and his resignation reverberates throughout the industry.
October 2017
Medtrade Begins at Georgia World Congress Center in Atlanta
ATLANTA – The nation's largest HME-focused trade show kicks off in Atlanta at the Georgia World Congress Center (Kevin Gaffney, group show director, pictured). The industry now sets its sites on Medtrade Spring in March 2018. On Medtrade 2017: "We were getting qualified leads an hour before the show floor was scheduled to close," said Kolby Wegener, MBA, Mediware Information Systems.
Several Products Win Awards at Medtrade – ATLANTA – Eight finalists in the 2017 Innovative HME Retail Product Awards, sponsored by HomeCare Magazine, were whittled down to three winners…plus attendees voted on Providers' Choice Award. See all the winners here.
At Medtrade: Sheehan Wins Advocacy Award; Smith Earns Woman of the Year
Caretailing Makes Mark at Medtrade – ATLANTA – Whether you call it retail, caretail, or cash-based business, interest was on the rise at last year's Medtrade. "If you're not selling add-on products for cash, you're missing out on hundreds of thousands of dollars every year," said Rob Baumhover.
November 2017
Annual Images of Medtrade published in Medtrade Monday
Medtrade Monday celebrates seven years of weekly publication – Greg Thompson, editor
December 2017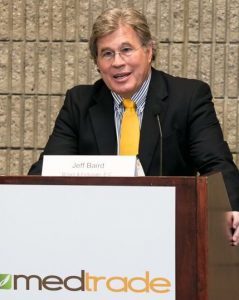 Jeff Baird submits his 50th article of the year for Medtrade Monday. 2017 marks the 7th year of his regular Medtrade Monday column.
CMS Details State Medicaid Payment Cuts Under CURES Law – WASHINGTON, DC – CMS gives glimpse of its implementation plans for the new law that will limit the local Medicare payment amount to the 2018 federal match for state Medicaid DME fee-for-service payments. Click here to see the article from Cara Bachenheimer.
Drive DeVilbiss Taps New CEO – PORT WASHINGTON, NY – Bob Gilligan, former CEO of GE Industrial Solutions, joined Drive DeVilbiss Healthcare as the new CEO. Harvey Diamond assumed the role of vice chairman for Drive DeVilbiss Healthcare.