WASHINGTON, DC – Last week, HME advocates from around the country visited more than 250 Capitol Hill offices to make the case for more substantial and sustained relief for non-bid area suppliers and for reforms to the competitive bidding program.
A big "thank you" goes to the 150-plus individuals who joined AAHomecare at the 2018 Washington Legislative Conference. If you haven't already done so, please be sure to follow up to thank offices you visited and briefly reiterate requests you made in the meeting. Please also fill out feedback forms on visits.
Congressional Support for HME Policy Priorities Remains Strong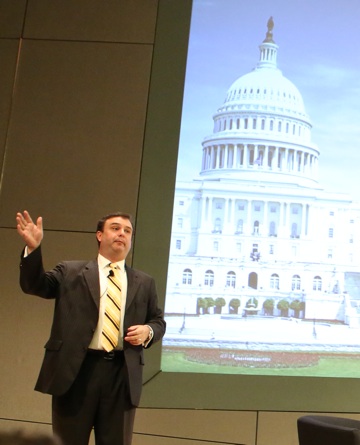 Discussions with champions on the Hill and early feedback from key meetings last week indicate that there is continued strong enthusiasm on Capitol Hill for supporting these HME policy priorities:
Securing more substantial relief for non-bid providers and permanently addressing the rural O2 "double dip" cuts.
Advocating for reforms for the next competitive bidding round, including employing a market clearing pricing methodology, using historical claims data to determine supplier capacity, and increasing transparency in how prices are determined.
Ensuring that CMS properly implements provisions from 2016 CURES legislation directing the Agency to use stakeholder input, travel and cost considerations, and other local data in making cost adjustments in non-bid areas starting in January 2019.
The relationships that you have built through Legislative Conferences, coupled with a renewed commitment to grassroots advocacy throughout our industry in recent years, have been critical to educating and enlisting Congressional support on these issues.
AAHomecare will be working with leaders and stakeholders in our industry to maintain and grow Congressional interest in these issues, as well as continuing to educate and motivate the HME community on these advocacy priorities.
Resources from #AAHWLC18