AMARILLO, TX – When CMS updated the oxygen fee schedule a few months ago, it was an undeniable victory for the industry. Providers such as Josh Britten, owner of BritKare Home Medical, a four-location DME operation in Amarillo, Tex., welcomed the rate raise with a few well-placed caveats.
"The rates are where they needed to be all along," says the 35-year-old Britten. "It's nice to have right now, but I think we're worth more. I think as an industry, COVID proved that. We're of value to not only Medicare but to private insurance and Medicaid."
Medtrade Monday sat down with Britten to gauge his level of optimism during what could be an uptick in DME awareness among lawmakers.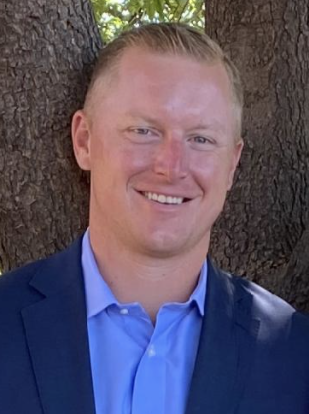 Medtrade Monday: How well do state officials understand HME in Texas?
Britten: I'm on the Texas Advisory Board for Medicaid and recently the quality manager of the Board got on a conference call. They were researching why their ER visits were going up for respiratory illness in kids. I asked if he had engaged any providers other than physicians and he said no. He said, 'Actually we've only engaged the insurance.' I said, 'Well it's kind of funny because due to your new Texas Medicaid policies, many DMEs don't accept Medicaid, and have actually gone out of network.' I told them that there may be a direct relation with their network adequacy, DME utilization, and ER visits going up. It was dead silence on the other end. The lack of knowledge at the federal and state level, and even at the private insurance level about our industry—and how we actually save them money—is ridiculous and scary.
Medtrade Monday: Tell me more about the impact of the new oxygen rates.
Britten: The new oxygen rates are great. It's where they needed to be forever. There have been a lot of good providers who sold and went out of business because of the old rates. They were good people and good businesses that should still be around. There are no new startups. I'm 35 and my friend Josh Marx and I are the youngest owner/operators I know of. I don't know anybody else who would even have any shares in their company. That's a direct relation to these rates being horrible.
Medtrade Monday: How do young people view the HME industry as a potential business opportunity?
Britten: No one in their right mind would start up a DME business. If I went to my richest buddies right now and said, 'Hey let's start a DME from scratch in Amarillo, Texas, I would have to be honest with them and tell them it's going to take three to five years to cash flow. No one is going to take that kind of gamble.
Medtrade Monday: What are the benefits of the DME business for young people?
Britten: Millennials want to be proud of what they're doing, and that is one thing that HME has going for it. You can be proud you're an HME provider because you're helping people. It's not a glamorous job. Not all millennials want to sell a bedside commode. It's definitely a need, and not a want. You're not buying a big screen TV. You're dealing with sick people. In my experience, I haven't come across one patient who wanted our service. Nobody wants to come and see a DME.

Our salaries at an intro level are not going to be appealing to a college graduate. Getting into this business is difficult, and then making significant money to support a family and prosper is very tough. Nobody is getting filthy rich. Overall our industry needs to get more startups going and maybe Medtrade West and Medtrade East will spark some young people trying to do that.
Medtrade Monday: Are you seeing a lot of providers selling and getting out of the industry?
Britten: The major nationals are continuing to buy up good providers, and that trend needs to go another way. We need to get more startups going and more independent DMEs. When you get really sick, your local providers are the best way to go, in pharmacy and in DME. They can help solve a lot of issues. So when you talk about product mix and what needs to go up, it's all around. Right now we need more reimbursement in hospital beds, wheelchairs, walkers, and canes because that stuff is needed, and unfortunately, the ones who hurt whenever Medicare and Medicaid cut are the people truly dependent. The ones who can pay cash are not hurt.
Medtrade Monday: What other product categories need to be reinvigorated?
Britten: CPAP machines and supplies—especially in competitive bidding areas—rates need to be higher. If obstructive sleep apnea [OSA] is not treated, it causes many other horrible diseases. For the cure to OSA to be nitpicked and penny pinched is just not seeing the big picture. They spend thousands of dollars to diagnose OSA, and then they don't want to spend any money on the cure. That's crazy. It's short sided. We are the solution for thousands of Americans to sleep better and feel better and live longer, and for them to cut there is not in the best interest of the patient or Medicare.
Medtrade Monday: Are you ready for Medtrade West in the summer?
Britten: Yes, I'm looking forward to it. It will be the first time in a long time that we all get together.
Josh Britten is owner of BritKare Home Medical, Amarillo, Tex. He will be presenting with Miriam Lieber at Medtrade West on Monday, July 12, from 1:00 – 2:45 during Best Practices Moving Forward – Lessons Learned from the Pandemic.