WASHINGTON, DC – As we first shared last week, CMS has published a new DMEPOS fee schedule for oxygen that reflects a long-sought fix for outdated budget neutrality provisions that was finally secured in December 2020 COVID-19 relief legislation. The updated rates, which go into effect on Apr. 1, bolster reimbursement rates for oxygen products by approximately 5%-11% across the country, with the largest increases coming in former Competitive Bidding Areas:
CBAs: 10% increase on average, ranging from 8%-11.6%
Non-Rural Areas: 5.1% increase on average, ranging from 4.9%-5.4%
Rural Areas: 4.9% increase on average, ranging from 4.7%-5.2%
You can find more details in AAHomecare's fee schedule (Excel File) analysis and CMS' official fee schedule.
These increases are a result of four years of engagement by AAHomecare and other HME stakeholder groups with Congress and CMS, as well as thousands of contacts to Capitol Hill by grassroots advocates to build support for Congressional sign-on letters and co-sponsors for multiple legislative packages to address the issue.
"This is one of the most significant single measures to bolster reimbursement rates for an important segment of our industry in recent memory," notes Tom Ryan, AAHomecare president & CEO. "This win validates our efforts to raise the profile of the HME community and our policy priorities on Capitol Hill and the persistent mindset needed to win on major initiatives."
"I know that oxygen suppliers are particularly excited to get a policy change that will be seen in their bottom lines starting April 1 and will also support reimbursement rates for years to come," added Ryan. "This is relief that will allow suppliers to continue to play a major role in supporting patients throughout the current pandemic and also support the growing cohort of seniors and other individuals who depend on oxygen at home."
The Congressional Budget Office has estimated the bill will result in an additional $650 million in Medicare reimbursements for oxygen suppliers over the next 10 years alone.
"We appreciate legislators' support for the oxygen budget neutrality bill H.R. 8158 in the previous congressional session," remarked AAHomecare Chairman Bill Guidetti, president, East Division for Apria. "This bill was especially important to ensure that rural communities wouldn't suffer even deeper cuts for oxygen services if policymakers didn't continue to provide the 50/50 blended rates for rural areas."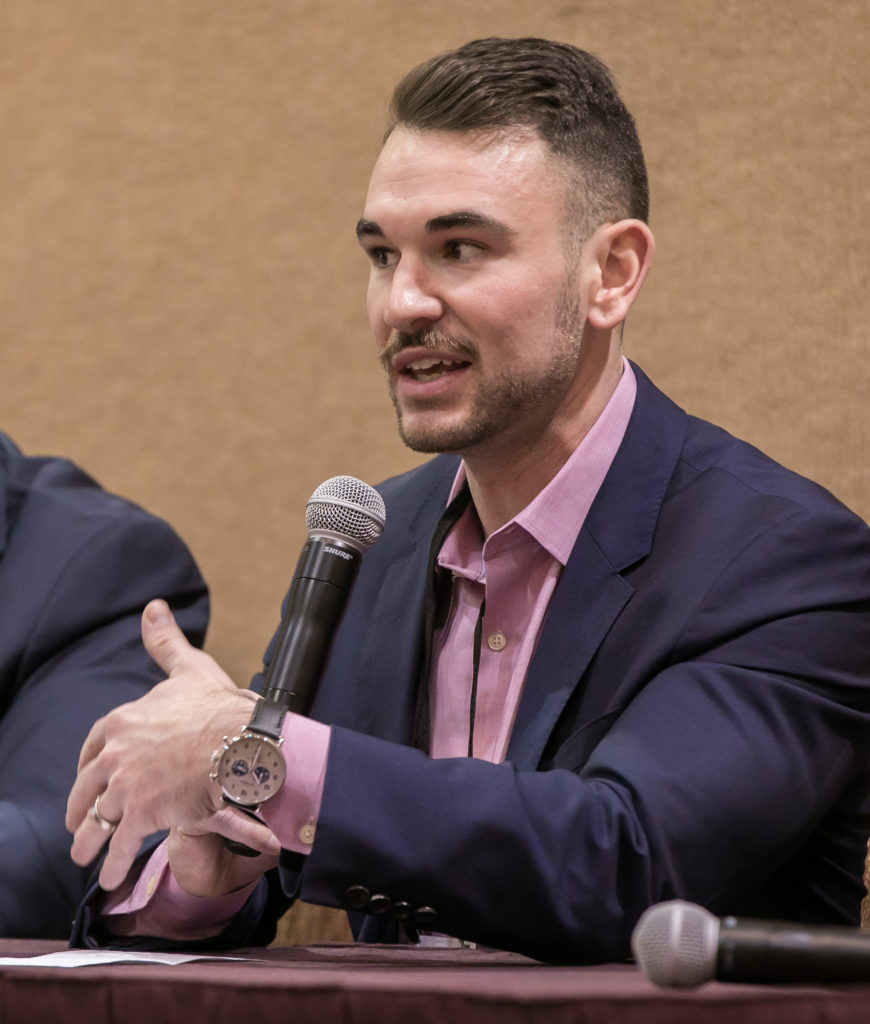 "The non-competitive bid area relief the industry received in the IFR, ESRD rule, 21st Century Cures Act and earlier Covid-19 relief legislation mitigated the O2 budget neutrality cuts in rural areas, but this legislation has permanently fixed the rural area reimbursement disparity we experienced in 2017," Guidetti continued. "I also want to recognize AAHomecare, led by Tom Ryan, whose team has advocated relentlessly for a stable reimbursement environment for our industry so we can better serve patients entrusted to our care."
"A 10% increase in any HME category is something to celebrate. While nobody will argue that CMS' reimbursement model is fair and equitable, this is a win," said AAH Board Member Josh Marx (pictured), managing director, Sleep and VP of Business Development for Medical Service Company. "I applaud Tom Ryan and the AAHomecare team for their daily persistence and focus on fairness for our industry."
"We're excited by this win for oxygen suppliers and patients," said Ryan.  "Now our attention turns to what's ahead for reimbursement rates when the pending Final DMEPOS Rule is released. If we don't see some meaningful increases for rates that are currently based in a bidding round from six years ago, the HME community is going to need to marshal an even stronger effort on Capitol Hill."