ATLANTA – The Creative Concept Booth Award went to Stander Inc for its formal red carpet theme designed to celebrate the Utah-based company's new Signature Life products. Medtrade Monday chatted with Wade Olsen, chief strategy officer, Stander Inc, about the thinking behind Stander's latest booth concept.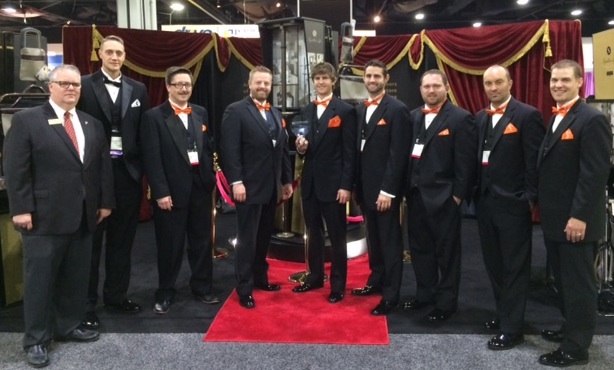 Greg Thompson, editor of Medtrade Monday: Medtrade attendees are used to a great booth from Stander. How would you describe your latest booth concept at the recent Medtrade, and why did you choose this concept?
Wade Olsen, chief strategy officer: This year at Medtrade, Stander launched its most bold product line—Signature Life—to help dealers compete with online retailers. It was a huge unveiling of a two-year investment, and we felt like the scope of the booth needed to match the scope of the announcement. The concept of the black tie event was inspired by a Hollywood red carpet premier. We felt like our news was that big.
Thompson: What specific products were attendees most interested in seeing this year? Why do you think these products attracted attention?
Olsen: The Signature Life product line was a huge success. Dealers have been talking to us about how hard it is to succeed in the modern retail environment with online competition. Signature Life got so much attention at the show because it is a product line specifically designed to help dealers not just compete with these online retailers, but win.
Thompson: Medtrade Spring starts in less than three months. Any hints on what we might be seeing in 2017 at that show?
Olsen: Nope.