WASHINGTON, DC – "We have had loyal customers since 1990, they are asking 'Where do I go now?'" explained Ricky Hubbard, the former general manager of Zurcare in Starkville, Mississippi. The closing of Zurcare, a mom and pop provider which at one time had six locations, has affected the community and patients they served.
Zurcare, headquartered in Ridgeland, Miss., closed the doors on its final two locations on November 30; it is yet another casualty in the long line of providers who have had to sell or close due to competitive bidding reimbursement cuts. What was once a vibrant business that covered a 65-mile radius, is now reduced to a stark one line on their webpage- "Zurcare is now permanently closed."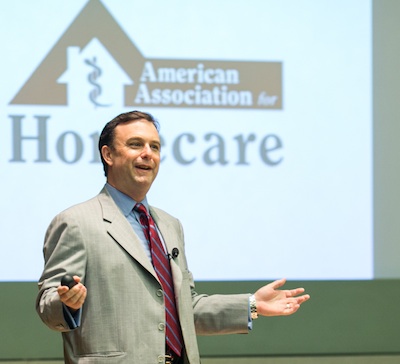 It is a harsh reality the HME community has been struggling with in 2016, and we are sure to see more businesses closing in 2017 if Congress cannot come together to deliver a longer-term fix for unsustainable Medicare reimbursement rates under the competitive bidding program.
While the CURES Bill, recently signed into law by the president, gives short term relief to HME companies in rural areas, it also provides something much greater for the industry-an opening for longer-term fixes on Medicare reimbursement for both rural/non-bid providers and for providers operating in bidding areas, as detailed here.
Hubbard has been in the industry since 1985, now he and the four employees who worked for him are searching for new employment during the holiday season. Hubbard says, "I hope the new administration and Congress seeks advice from DME suppliers, we are concerned with our patients and the community impact," not just the bottom line for business.
While the CURES bill is a step forward in the campaign for fair and sustainable Medicare reimbursement policy, AAHomecare and leading HME stakeholders are getting ready to hit the ground running when the 115th Congress and new HHS leadership get to work in 2017 – and we look forward to again building on the passionate support of HME providers across the nation so that companies like Zurcare, that faithfully served their communities, have a fighting chance to stay in business.
The stories received by AAHomecare this year from companies that are being adversely affected by severe Medicare reimbursement cuts had an important impact on Capitol Hill, and we will continue to use them in our advocacy efforts. To share your story and help AAHomecare explain the dangers of not pursuing a permanent legislative solution for the home medical equipment community, please contact Tilly Gambill at tillyg@aahomecare.org or fill out the online form. Please be assured that all requests for confidentiality will be maintained, and that we will seek prior approval for using any material in media outreach or editorials.
Big Win for North Carolina Providers—Current Fee Schedule to Remain at 2016 Rates for Blue Cross Blue Shield North Carolina
DURHAM, NC – Blue Cross Blue Shield of North Carolina (BCBS NC) announced last week that they have made the business decision to amend their current statewide DME pricing philosophy and they will not be updating current fee schedules with the 2017 rates recently released by CMS, in essence freezing fee schedules at the existing reimbursement rate. BCBS NC pricing philosophy is currently and will remain tied to the January 2016 Medicare rural rates until further notice.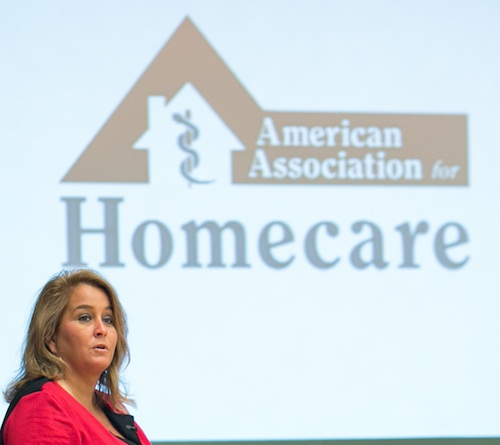 Since this decision is in conflict with their current reimbursement policy and current contracts with DME providers, this will require a contractual amendment to the current agreements which will be mailed early to mid-January and will reflect an effective date of 1/1/2017.
This is a win for providers in North Carolina and comes from time and effort put forth by the Atlantic Coast Medical Equipment Services Association (ACMESA) and AAHomecare's Laura Williard, senior director of payer relations and vice president of ACMESA.
"We are very pleased with the outcome of these conversations and the decision BCBS NC made regarding their fee schedules," said Williard. "This success shows what a three-pronged approach of payer relationships, factual data, and legislative wins can accomplish."
Williard and ACMESA have developed a strong relationship with BCBS NC through quarterly collaboration meetings. The trust in the providers of ACMESA developed during these quarterly meetings, along with information from the Dobson DaVanzo & Associates DME Cost Study, presentation of how the rates have rapidly declined over the last several years, and the recent passing of the Cures legislation all proved to be the winning combination. The recent passing of the Cures legislation that requires fee schedules to be adjusted retroactively was a big concern for BCBS NC as they are aware that a precedent has been set for this to potentially happen in the future.
"Our association has worked hard over the years maintaining a working relationship with BCBS of NC," said Beth Bowen, executive director of ACMESA. "With that solid foundation in place, we were able to provide them with industry information and data that showed the frightening reimbursement trends which could cause access and quality of care issues for their members. We know we still have work to do to continue this progress but It is uplifting to add this North Carolina "win" to the national "wins" in the industry."
"After presenting our entire story with clear facts, the organization realized the need to keep rates stable to help patients receive the timely service they deserve. We hope this paves the way for similar decisions of this nature in other states," added Williard.