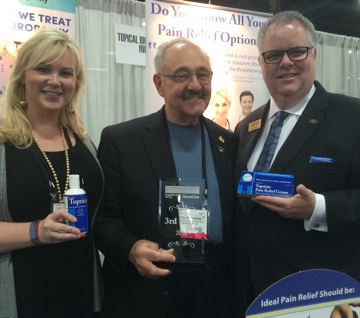 LAS VEGAS – Medtrade Spring attendees and judges voted on the Innovative HME Retail Product Awards (sponsored by HomeCare Magazine) at the recently completed Medtrade Spring, with Topricin taking third place in the biannual awards.
Lou Paradise, president and product formulator (pictured in middle with Stephanie Lepore, editor of HomeCare, and Kevin Gaffney, group show director, Medtrade), routinely notches a 99% retention and reorder rate with HME providers who engage in retail/caretail sales.
Paradise recently answered several questions to help prospective buyers get a better understanding of Topricin, a product ideally suited for caretailing.
Q: Why do you think your product won the award at the show?
Lou Paradise: Considering this was our first Medtrade Spring, and there were fine established companies competing, we were quite honored to be among the three winners. Topricin and MyPainAway products are a standalone, patented pain relief and healing technology that provides a real world 21st century approach to relieving pain by assisting the body to heal the cellular cause of pain—as opposed to hot/cold greasy products that only deaden pain symptoms if they work at all.
Q: What is the history of Topricin?
Paradise: For 22 years, our products have effectively addressed the social impact of opioid addiction, providing a new and superior pain relief platform for doctors and patients to reduce or eliminate need/dependency for all classes of oral pain meds—eliminating side effects and restoring hope and quality of life. We are also the only product in our category that has patents for the treatment of pain associated with diabetic and chemo-induced neuropathy and fibromyalgia. No other topical can make these claims. Lastly, I think those voting recognized the strong innovative platform that Topricin is.
Q: How can your product help HME businesses succeed in these challenging times?
Paradise: Pain management is a huge category. People in pain are actively seeking safer and more effective treatments. Most people are sick and tired of being sick and tired and not getting better. They are very concerned about dangerous side effects of even OTC chemical pain meds, let alone Rx opioids with still no relief.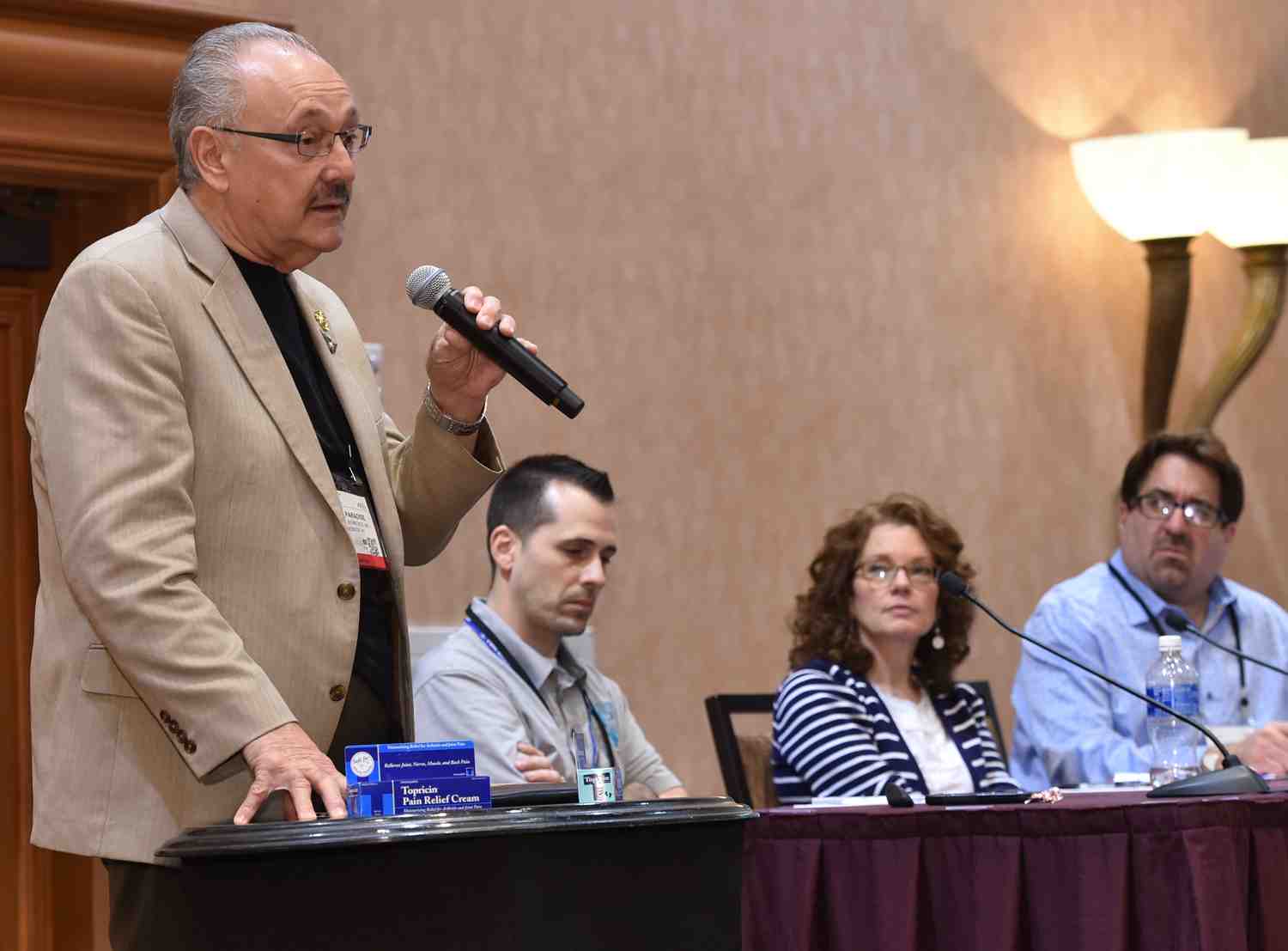 There isn't a patient/customer serviced by these fine HME businesses that don't need what Topricin products offer. The insurance/Medicare reimbursement model is crushing HME businesses and Topricin offers the most robust caretail products for pain relief.
We are taking our success in the independent pharmacy business where Topricin and MyPainAway products are one of the most robust successful profit centers in stores where they have the same issues with dramatically low reimbursements.
Q: What was attendee reaction among those who visited your booth at Medtrade Spring?
Paradise: We had a great response at our booth and plenty of orders confirmed. Attendees were actively looking for safer and more effective pain relief products.
Q: Do you plan to attend Medtrade, scheduled for Oct 31-Nov 3 at the Georgia World Congress Center in Atlanta? If so, what deals and/or products do you plan to launch (if at liberty to say)?
Paradise: Yes, we will be attending Medtrade, and maybe launching our newest formulation—MyPainAway Sports Cream.