SANDWICH, MA – Gary Sheehan, MBA, estimates that he has attended the
AAHomecare Legislative Conference about a dozen times. As president and
CEO of Cape Medical Supply, providing service in Massachusetts, Rhode
Island, New Hampshire, and Maine, Sheehan focuses mostly on sleep
therapy and respiratory care.
In 2016, Sheehan believes advocacy
is more important than ever, but he also acknowledges that it's not
always easy. Medtrade Monday sat down with Sheehan to get his take on
last week's conference, as well as what it takes to succeed in today's
HME world.
Medtrade Monday: How did your meetings go on Capitol Hill?
Gary Sheehan: We had some good meetings, and some that were marginal.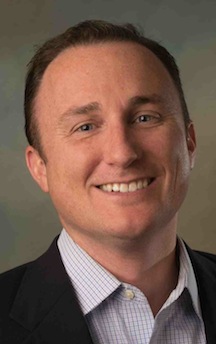 Medtrade Monday: How aware are members of Congress these days about the plight of the industry?
Sheehan:
There is a continuing recognition among elected officials and their
staffers that there are real problems at CMS. They are getting lots of
complaints from lots of different constituencies about their conduct,
their policies, pricing – the audit activity and the regulatory
framework – not just in our industry, but in others. CMS seems to be not
very responsive to Congress' inquiries. They [CMS] are sort of
obfuscating the truth and continuing to sing this song about competitive
bidding that it is this great program with no complaints or access
issues. We on the ground know that to be patently false.
A lot
of these offices have heard that, and they get it, and their head starts
nodding immediately as you bring it up. Others say they want to wait
and see. On balance, I think it was as receptive as we have ever seen. I
think you are going to see a lot of momentum on those two pieces of
legislation during the next 10 to 20 days.
Medtrade Monday: How much damage has already been done to rural providers?
Sheehan:
The 25% reduction that came on Jan 1, 2016, for non CBAs and rural
providers is already more than they can bear. However, we must advocate
for the legislation that we have before us. Now in a rare confluence of
events, we have a Senate and a House bill. We also talked about the
audit activity and the regulatory environment where we are asked to do
significantly more.
Medtrade Monday: What other messages did you try to impart?
Sheehan:
My message was; you have a train wreck on your hands. You are going to
see it play out over the next 6 to 12 months, and I just want to be here
as one of your constituents to let you know what's happening, because I
think that Medicare is lying to you. I'd like to be able to say to them
in 6 to 24 months; we told you this was going to happen, and you really
have to start listening to the industry and take action on what we tell
you—because we are telling the truth, and Medicare is not.  
Medtrade Monday: What is your level of optimism these days concerning your own business?
Sheehan:
We feel like we have built a set of business processes, tools, and
collections of data that are unique to the industry, and we have been
happy to share that with our physicians and lab partners. We have
aggressively scaled our business. We look at it from end to end—from
referral, to compliance, to actively reordering supplies. We have tried
to identify every touch point within there and improve upon it.
For
the past 24 months, our team has executed very well. The payment
reductions are certainly painful. The regulatory requirements are very
painful, and it's difficult to get a patient qualified for PAP therapy
at this point. There are a lot of hoops to jump through to make sure you
are not increasing the risk for an audit. We feel we have a good team
and good processes in place, and we are going to continue to invest and
try to grow that business.
We have had to have some discipline
about what we're good at it and what we're not good at. We're going to
look at where we provide services more closely. We have to focus on our
core and drive improvement, and increasingly that means getting out of
certain lines of business or certain geographies.
Medtrade Monday: What do you like about sleep medicine?
Sheehan:
Part of the attraction to CPAP is that it's much less levered than
oxygen. The nature of that disease state [such as COPD that requires
oxygen] is that folks who need it tend to be over 65. Obstructive sleep
apnea is a disease state that affects many people much younger and
earlier in life, and they are not on Medicare, and not bound to the
regulatory idiocy that Medicare is putting out there.

Medtrade Monday: How important is it to attend Medtrade in 2016?
Sheehan:
I think it is more important than ever to attend Medtrade. You need to
get out and talk with other providers, bounce ideas off of one another,
look at new technologies, rethink how you run your business, and you
can't do that in the four walls of your own building.
I find
tremendous value in getting out to industry events. I'm less interested
in new products these days, but I am interested in new technologies that
are being developed and deployed to help us run our business more
effectively—and there is no better place to do that at an industry
gathering such as Medtrade. The educational sessions are also valuable.
Listening to industry experts talk about the minutia of claims billing
on up to strategic planning. You are going to get a great collection of
all that in just a couple of days at Medtrade.