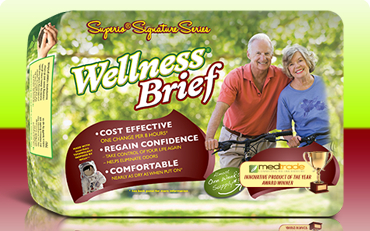 ATLANTA – Unique Wellness first made waves two years ago when it took home a 2013 Innovative HME Retail Product award at Medtrade 2013. The Brooklyn, NY-based Unique Wellness won the award for its  briefs and underwear, which were specifically displayed with an eye toward retail.  
"We were the first ever incontinence product to be featured on the Discovery Channel's How Stuff Works, and NASA may be using our products soon as well," says Steve Goelman, founder and CEO, Unique Wellness. "These days there are even more opportunities for retail, cash-based items [aka caretailing], and Medtrade is a prime location for us to exhibit. There's a tremendous amount of interest."
Incontinence is a large and growing market, and Goelman encourages Medtrade attendees to visit Booth #1769 for more information about the company's proprietary technology.
TeamDME! First to Get Customers Paid Using ICD-10 Codes
ATLANTA – CMS recently began returning paid ERAs for claims submitted with ICD-10 Diagnosis Codes. The move confirms that clients using TeamDME! (Booth #1636 at Medtrade) can get paid for claims with Dates-of-Service on/after Oct 1, 2015.
TeamDME! made the transition seamless by providing education on the conversion via newsletters and online webinars, as well as providing tools to assist clients with the transition. "I can't believe how easy you made this upgrade and change for us, it's almost too easy!," said Leigh, Peaks and Plains Inc, of the TeamDME! capabilities that Medtrade attendees can check out at Booth #1636.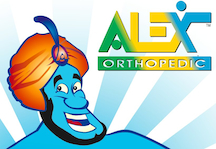 Purchase Discounts Possible with Alex Orthopedic at Medtrade
ATLANTA – Officials at Alex Orthopedic (Booth #1835) are inviting Medtrade attendees to see its new patient aide items, such as: pillows; canes; DME; hosiery; therapeutic products; and diagnostic products. Alex Orthopedic has added to its already extensive home health care line of retail packaging, and is encouraging booth visitors to "let the Alex Genie out of the lamp to get up to a 20% additional discount on a purchase, and let the genie show how the power of retail can improve cash sales and profit margins."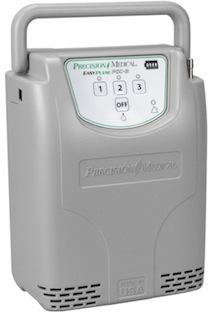 Precision Medical Preps POC Product Debut for Medtrade
ATLANTA – Medtrade attendees will be the first to see Precision Medical's EasyPulse POC-3. The Northhampton, Pa-based company will be showing the brand new item at Booth #1125 when Medtrade convenes from Oct 26-29, 2015, at the Georgia World Congress Center in Atlanta.
Whether for hospital or homecare use, Precision Medical provides ISO-quality respiratory products such as oxygen regulators, air compressors, and other breathing equipment so you can deliver optimal patient care. For more than 30 years, Precision Medical has designed and produced innovative oxygen products and medical fittings that are more lightweight while delivering the same power, reduce patient deliveries by providing more dependable service, and lower maintenance time and costs.
O2 Concepts Offers Smart POCs at Medtrade
LOS ANGELES – O2 Concepts (Booth #811 at Medtrade) has reimagined non-delivery, stepping forward as the first manufacturer to create a smart POC integrated over the Verizon Network, benefitting dealers and patients alike.
DNA Technology™ (Dynamic Network Analysis) allows oxygen providers to monitor all devices remotely for location, usage and performance, as well as troubleshoot to prevent any unnecessary dispatches. Web portals, mobile applications, and automated custom alerts allow drivers and therapists to monitor equipment usage and data such as oxygen flow, purity, device hours and more in real time.
"Information is everything, and not knowing the answers to these questions cost oxygen providers big," says CEO Rob Kent. "However, for the first time IoT (internet of things) technology is emerging in this space.  IoT integrates equipment information into a central database over the web, and is already showing revolutionary leaps in efficiency in the transportation and aviation sectors."
The technology for these machines is truly a breakthrough, and serves as an additional upgrade to a machine that already comes equipped with a standard 5-year warranty and maintains a 24/7 reliability standard.
O2 Concepts will provide live demonstrations at Medtrade Fall 2015 to showcase the full spectrum of DNA Technology™ and its capabilities.  To see the smart fleets in action, visit Booth #811.