ATLANTA – With less than 40 days until Medtrade, VGM's Retail Product Pavilion is gaining momentum. Making its debut at this year's show, scheduled for Oct 21-23, 2019, at the Georgia World Congress Center in Atlanta, the purpose of this year's pavilion is to showcase the latest cash products, specifically those with the strongest potential to capture customer interest.
"Medtrade & VGM Retail are looking for vendors to enter their products in this showcase," says Rob Baumhover, director of Retail Services, The VGM Group Inc. "Providers will have the opportunity to vote on which vendor product they feel can capture their customers' interests the most. The vendor who is selected will be recognized by VGM Retail to have the most innovative cash product offering."
Six Retail Product Pavilion participants shared their wares with Medtrade Monday, offering attendees a sneak peek at products that can boost cash flow.
firstSTREET for Boomers and Beyond, Inc. • Colonial Heights, Va.
PRODUCT: Zinger Folding Personal Electric Vehicle
Why should attendees check it out?
Tim Hague, vice president, Mobility: The Zinger is a unique personal electric vehicle that provides mobility assistance. It offers a unique combination of patented technologies that are transformative, the ultimate in transportability, and is travel friendly so it goes anywhere the user needs it to…at only 25 inches wide, it fits through just about any doorway in a home.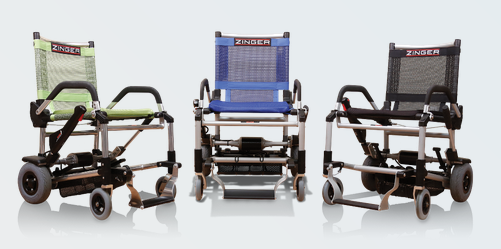 Why is firstSTREET participating?
Hague: There is a significant shift in the landscape of the needs of the public and we want to highlight the Zinger. The population is aging (currently over 40 million seniors aged 65 and over) and their needs are uniquely different. They have a need for some transportation support from time to time to make their lives easier. The HME market has a unique opportunity to serve this demographic and offer innovative devices.
What is your level of optimism about the HME industry?
Hague: As the HME industry evolves to a greater concentration of cash products, the entire industry will be healthier. Unlike lift chairs, which can be widely available in furniture stores and even shopping clubs, products that aid mobility, like the Zinger, are not widely available in mass merchant stores.
Kare • Ashville, Ala.
PRODUCT: Chair Speaker
Why should attendees check it out?
Philip W. Root, co-founder: We designed this product mainly for my dad and my uncle, because they wanted to watch TV but still be engaged with the family. They did not want to be isolated from the family with a set of headphones. The Chair Speaker is a set of speakers that grip on to a chair or a couch, and places the TV's sound right next to your ears.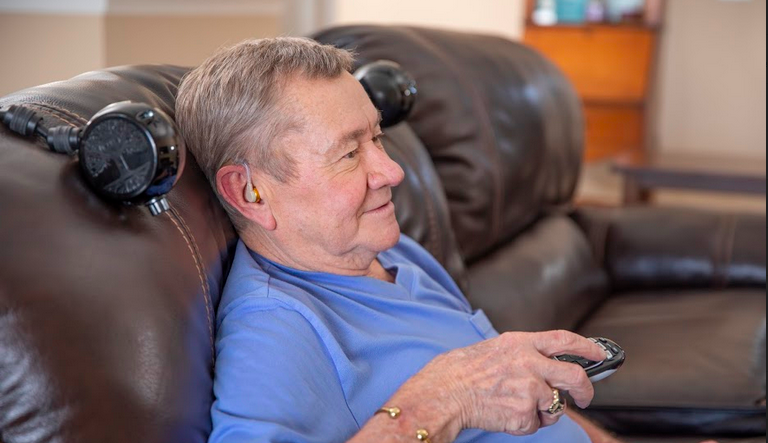 One of the ways that came to us were these smaller mom and pop style HME stores, as well as stores that sell lift chairs, because this is an ideal product for upsell or cross-sell to someone who buys a lift chair, because it actually grips the chair and holds the Chair Speaker in place.
Why is Kare participating?
Root: We spoke with business owners who told us, 'You really should be at Medtrade.' We saw that the lift chair manufacturers were there, and we're really aiming the product at recliner and sofas. We also found that it really works great with a lift chair. We will run a special for Medtrade attendees who can also see us at our booth and at the New Product Pavilion.
What is your level of optimism about the HME industry?
Root: It's a growing industry that is very robust and needs innovation in many different ways, mainly with products that boost quality of life. This is the first of many products we plan on bringing to market that deal with quality of life.
Zopec Medical LLC • Blaine, Minn.
PRODUCT: ZOPEC Universal CPAP Battery
Why should attendees check it out?
Claude Bernier, vice president of Sales: The Zopec Universal CPAP Battery is the most reliable compact, powerful, versatile CPAP battery and auto backup battery.
It is for use with all CPAP devices and needs no additional accessories, adapters, or cords.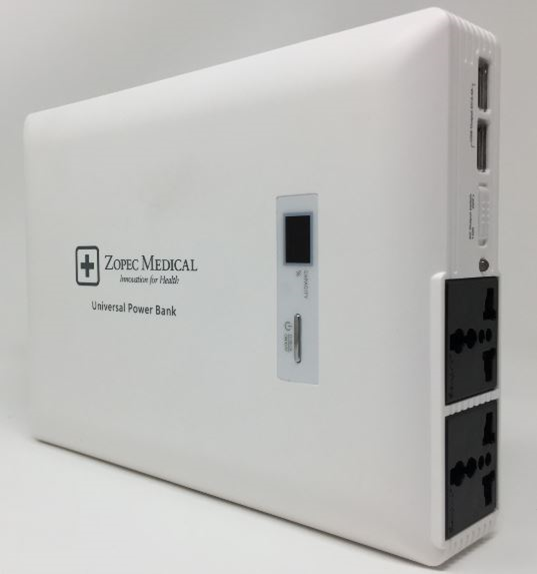 It features:
two to three nights and 16 to 24 hours running without heated tube or humidifier;
seamless auto switch from outlet power to the Zopec Universal CPAP Battery;
uninterruptible sleep during power outages;
multiple outlets for multiple uses;
2-110V, 2-USB and 1-Type C power outlets;
FAA/TSA compliant; and
solar panel and car charger.
Why is Zopec participating?
Bernier: We want to increase product recognition and expand marketability. Our participation ties in with our presence in the New Product Pavilion.
What is your level of optimism about the HME industry?
Bernier: It's very Positive. The HME industry will strengthen, reflecting the support required to provide products and services for the fast growing aging population. Competition for this demanding market will result in higher standards for these products and services. The best will survive, thrive, and raise the quality of life for patients.
PurWell • Boynton Beach, Fla.
PRODUCT: PurWell CBD
Why should attendees check it out?
Jon Fedele, CEO of PurWell: PurWell full spectrum hemp CBD won the New Product Pavilion Providers' Choice Gold Award (sponsored by HomeCare Magazine) at Medtrade Spring. PurWell products are organically grown and harvested in Colorado using sustainable and responsible farming techniques and offer a pharmaceutical grade, medically-focused approach to cannabinoid therapy. PurWell offers free comprehensive training and support for HME retailers.
Why did PurWell decide to participate? ​
Fedele: Medtrade's Retail Product Pavilion is the perfect platform to showcase the newest and best retail opportunities, such as PurWell CBD, to HME companies.
What is your level of optimism about the HME industry? ​
Fedele: I believe there are bountiful opportunities for HME retailers who provide value to their customers through both quality products and education, can be successful for many years to come.
Pride Mobility Products • Exeter, Pennsylvania
PRODUCTS: ZT10 Scooter; the Wrangler Scooter; the VivaLift!® Atlas; and the Jazzy® Passport.
Why should attendees check it out?
Renae Storie, senior director, Pride Mobility, Pride Mobility Products: The ZT10 is a 4-wheel scooter with a 3-wheel turning radius. Featuring patent-pending iTurn Technology™ and CTS Suspension, the ZT10 has power dual motors that provide indoor/outdoor use with superb traction on gravel, trails, grass, and more. Attendees should check out the ZT10 because it has the performance and stability of a 4-wheel scooter with a smaller footprint of a 3-wheel scooter.
The Wrangler Scooter is designed for aggressive outdoor use. Features include a dual inline, 24-volt DC motor; full CTS Suspension; backup sensors; a full LED lighting package; an XLR charging port on the tiller; LCD display and a USB charger. People who are going to the show should see this scooter because it's our best scooter for rugged outdoor use.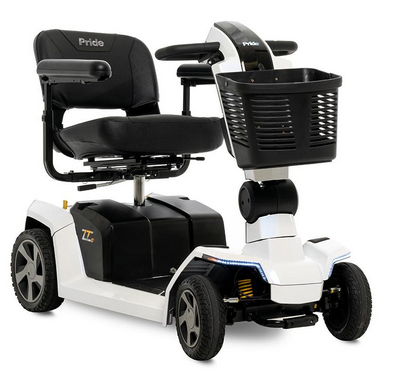 The VivaLift!® Atlas is an infinite lay flat power lift recliner available in an array of elegant fabrics. Features include a power headrest, power lumbar, power backrest, USB remote, lithium battery backup, a footrest extension and dual cup holders. Everyone needs to sit in the VivaLift! Atlas to experience how comfortable it is.
The Jazzy® Passport is a compact, lightweight power chair that folds in just a few steps and offers convenient storage and ample foot room. It is available with an optional airline safe travel battery. The Jazzy Passport is now available in black. Attendees need to fold and unfold the Jazzy Passport to acquaint themselves with the product's ease of portability and storage.
Why is Pride participating?
Storie: At a time when Medicare's Competitive Bidding is ramping up again, retail products are a critical option therefore we want to feature our latest and greatest cash products.
What is your level of optimism about the HME industry?
Storie: Our level of optimism remains high. Baby Boomers continue to have expendable income, and with the oldest Boomers at age 73, we expect their demand for mobility products to increase as they get older.
CAIRE Inc. • Ball Ground, Georgia
PRODUCT: FreeStyle Comfort Portable Oxygen Concentrator
Why should attendees check it out?
Barry Hassett, vice president, Global Marketing, CAIRE Inc.: The FreeStyle Comfort portable oxygen concentrator is a 5 lb., 5 pulse flow setting device, featuring a unique ergonomic shape that comfortably rests along the curves of the body. Proprietary "smart" oxygen delivery features ensure that the user receives the oxygen they need with each breath even as their needs change with activity. This award-winning POC offers a large, easy-to-read LCD display, connectivity to the CAIREview telehealth solution, and meets FAA guidelines for commercial air flights.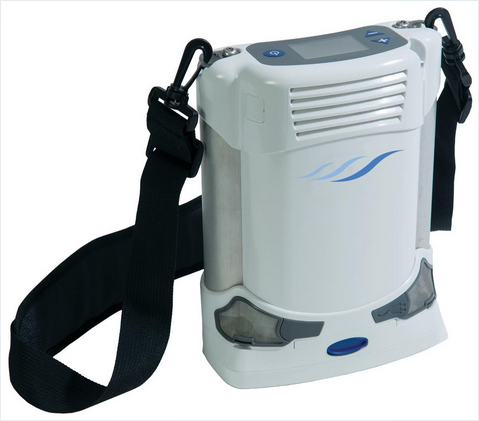 Why did CAIRE decide to participate?
Hassett: The Retail Product Pavilion at Medtrade is an excellent opportunity to reach HME providers who are looking for ways to grow retail sales with products their customers are willing to purchase outside of their medical insurance. Our FreeStyle Comfort portable oxygen concentrator is exclusively available through our medical equipment providers who use it as part of their retail sales program and to stock their fleet to serve those patients covered by insurance.
What is your level of optimism about the HME industry?
Hassett: Like all of healthcare, the HME industry continues to evolve to meet the growing needs of patients requiring continuing care and the challenges of cost constraints. CAIRE is committed to providing best-in-class products that address patients' healthcare needs and support HME providers in efficiently providing that care. We continue to focus on our portfolio of oxygen therapy products that offer providers solutions that cover the entire continuum of care for oxygen patients. This singular focus puts our efforts and investments to equipping this portfolio with the latest in technologies and oxygen delivery features to bring peace of mind to our users, and the providers that care for them.
​Vendors looking to submit their products should contact Mark Lind, associate show director, at mark.lind@emeraldexpo.com. "The Pavilion will be partly designed and furnished by Medtrade exhibitor KC Store Fixtures," Lind says. "Much like the New Product Pavilion [sponsored by HomeCare Magazine], attendees will get a chance to vote on their favorite products. The top three vote getters will receive awards. Our goal is to spark ideas and bring to light products that can help our attendees boost sales and expand their retail portfolio."