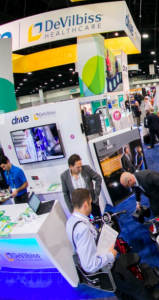 PORT WASHINGTON, NY – Bob Gilligan, former CEO of GE Industrial Solutions, recently joined Drive DeVilbiss Healthcare as the new CEO. Harvey Diamond has assumed the role of vice chairman for Drive DeVilbiss Healthcare. In his new role, Diamond will serve as a senior advisor to the company and as a voice to customers, vendors, and investors. He will continue to serve as a member of the Board of Directors.
Gilligan brings more than 30 years of experience in both manufacturing and service businesses, and industry experience, including healthcare, technology, heavy industrial, and electric utilities. In Gilligan's last role, as CEO of GE Industrial Solutions, he successfully led the transformation of this $3.6B global business through his keen focus on operations, change leadership and communication skills.
Gilligan stated, "I'm excited to be joining the Drive DeVilbiss team and look forward to continuing to outpace industry growth rates by over delivering for our customers. I'm excited to work with Harvey Diamond in the coming months as I transition into the role of CEO, benefiting from his years of experience in the industry. This is a great business with a very bright future for our customers, employees and shareholders."
Gilligan is known for building and leading teams, developing talent, and delivering results. He is a graduate of Bucknell University with a BS in Mechanical Engineering and an MBA from the University of Pennsylvania Wharton School. He is a member of the Board of Trustees for Bucknell University.
Aeroflow Healthcare and Stratice Healthcare Streamline Process for Patients Through eOrdersPlus™
With a goal to streamline the process for both suppliers and prescribers, Aeroflow Breastpumps & Urology and Stratice Healthcare are pleased to announce a joint partnership which will allow the companies to digitize orders through eOrdersPlus. This innovative process provides Aeroflow, as an in-network supplier, the ability to supply patients with all medical equipment needs via digital documentation.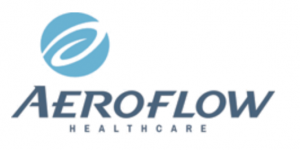 "We are always looking for additional avenues that ease the process for our partners and provide higher quality patient care, and Stratice was a perfect solution," said Amanda Baethke, Strategic Partnerships manager at Aeroflow Healthcare. "Their system links to all the major EHR platforms in our area, and provides an easy way for physicians to prescribe to us directly."
Replacing burdensome, manual efforts to capture documentation, physician signatures and other order related information, eOrdersPlus's direct electronic connectivity will eliminate multiple phone calls, duplicate faxes and time-consuming data entry, creating a better experience from start to finish.
"The partnership demonstrates the commitment of Stratice and Aeroflow in assisting both prescribers and suppliers with the process of getting equipment and supplies to the patient by reducing or eliminating the fax/phone/manual efforts historically accompanying an order. Couple this with transparent, end-to-end order fulfillment, and the patient, caregivers, practice staff and supplier staff will all benefit greatly from this efficient model," stated Jeff Woodham, president of Stratice Healthcare.