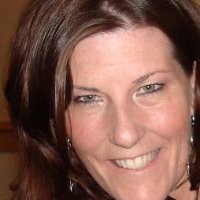 SARASOTA, FL – In today's dynamic marketplace, the value of advertising to older consumers cannot be overstated. Businesses that target this demographic stand to gain significant advantages across multiple fronts. Here are seven compelling reasons why advertising tailored to older consumers is not just a prudent choice but a strategic imperative.
Purchasing Power: Older consumers often have more disposable income, making them valuable customers for various products and services.
Brand Loyalty and Recognition: Many older consumers exhibit unwavering loyalty to brands they have known and trusted for years. Effective advertising can maintain or strengthen this loyalty. In addition, the consistent nature of Television advertising can help build brand recognition and reinforce a company's presence in the minds of older consumers. These consumers are loyal and possess distinct programming consumption patterns.
Longevity: Older consumers are more likely to be long-term customers, offering a dependable revenue stream for businesses. Understanding the attribution and lifetime value of these consumer purchases as well as their sustained engagement with your brand is paramount.
Word of Mouth and Trust: Satisfied older customers can transform into brand advocates, spreading positive word-of-mouth recommendations within their social circles. Older consumers continue to perceive TV ads as more trustworthy and credible compared to digital ads, which can be associated with scams or misinformation with this target. Therefore, it is critical for companies to build their websites, social media and content around credible information and allowing for a consumer journey that is reliable.
Targeted Messaging: Tailored advertising can address the specific needs and preferences of older consumers, boosting the likelihood of conversions. By selecting specific TV programs and time slots that cater to older demographics, advertisers can ensure their message reaches the right audience.
Emotional Connection: Well-crafted advertisements can evoke emotions and nostalgia, forging deeper connections with older audiences. This emotional resonance is particularly effective in engaging older viewers who often exhibit strong brand loyalty. Nostalgic programming, such as classic genres like Westerns, on TV stations such as Inspiration, consistently performs well in targeting older consumers.
Cross-Generational Influence: Older consumers can influence the purchasing decisions of younger family members, extending the impact of advertising.
In today's rapidly evolving landscape, businesses need to adapt their advertising strategies to the preferences and media consumption habits of older consumers. While traditional media like TV and print continue to be effective, digital channels, including social media and email marketing, should not be overlooked.

Older demographics are increasingly active online, necessitating a well-rounded advertising strategy that combines traditional and digital approaches (Linear TV, Connected TV, Print, Direct Mail, Digital). By doing so, companies can effectively connect with, and cater to, the valuable demographic of older consumers.
Shani Reardon is president of Modus Direct, an exhibitor at Medtrade 2024, scheduled for March 26-28 at the Kay Bailey Hutchison Convention Center in Dallas.