RIDGEFIELD, WA – Families often enter the doors of ZOIA Pharma, Ridgefield, Washington, in a state of shock. In many cases, parents have recently discovered that their child has a rare disease.
"Some of these diseases show up in one out of every 14,000 infants, and are found after routine screening tests at birth," said Dave Lindsley, CEO and founder, ZOIA Pharma. "Mom and dad get a call informing them of a diagnosis for a rare disease, and are typically referred to a Children's Hospital or metabolic clinic immediately. That is when we step in."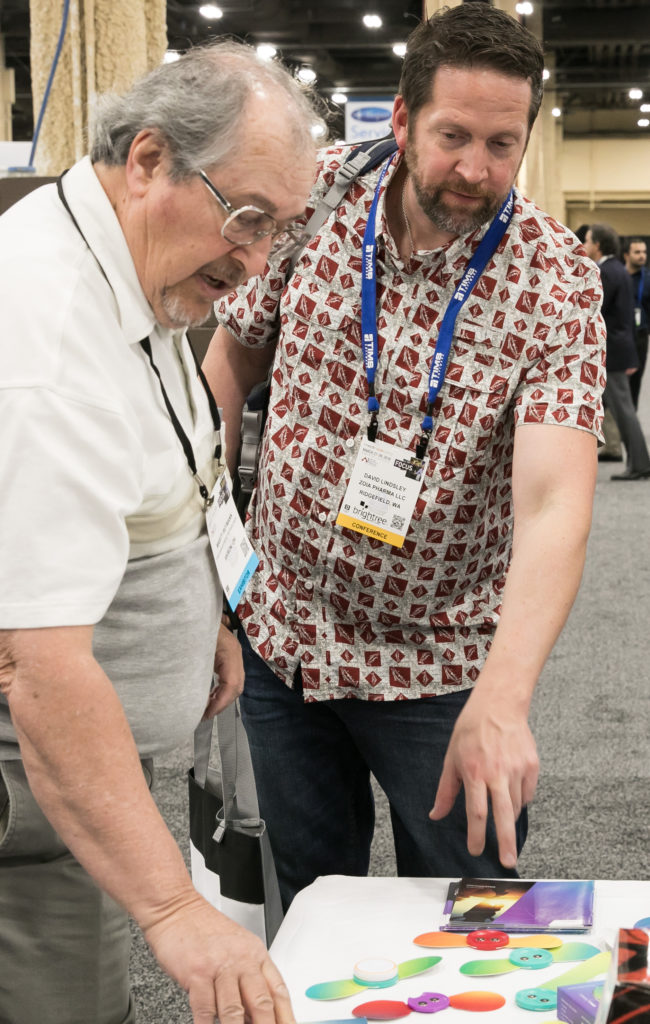 A dietitian by trade, Lindsley saw a clinical need and decided to center his business model on rare and/or metabolic diseases. "We provide medical formula, adaptive strollers, and really anything these families need in the home, because these children can be quite sick," he says. "Failure to provide a consistent supply of the prescribed specialized medical formula can lead to neurological impairment and mental retardation."
Lindsley graduated from Washington State University and eventually worked for several large manufacturers, even starting a company that imported products for diseases such as PKU (phenylketonuria). "There is no one in the HME/DME world better suited than a dietitian to actually help these families," said Lindsley, who started ZOIA in 2016.
As part of his mission to build the relatively new company, Lindsley and his general manager visited Medtrade Spring 2018 in Las Vegas. It was his first visit to Medtrade, and Lindsley (shown at right meeting with a vendor) is glad he made the trip.
"We serve people at childrens' hospitals across the United States, and they need certain formulas, but they also need incontinence supplies, adaptive strollers, and more," Lindsley explained. "We went to Medtrade Spring 2018 to learn more about reimbursement and some of the challenges people face. The other piece was to meet with vendors and identify some opportunities to diversify our business.
"I thought Medtrade Spring was really good," he continued. "The classes on billing and reimbursement were informative. The exhibits were extensive and there were quite a few manufacturers there. We work with McKesson, and we got to sit down with our rep from there, and from some of the other manufacturers. And you can't beat Las Vegas."