NORTHFIELD, IL – After more than 26 years of leadership, Charlie Mills (CEO), Andy Mills (president) and Jim Abrams (COO) will retire from their current roles at Medline. According to a company press release, they will continue to serve the company on its Board of Directors, with Charlie Mills leading as chairman of the Board and Mills and Abrams as vice chairmen.
To culminate a five-year succession planning process, Medline (pictured here exhibiting at Medtrade 2023 in Dallas) has elevated company executives Jim Boyle to serve as the next CEO, and Jim Pigott as the next president & COO. The leadership transition will be effective October 1, 2023.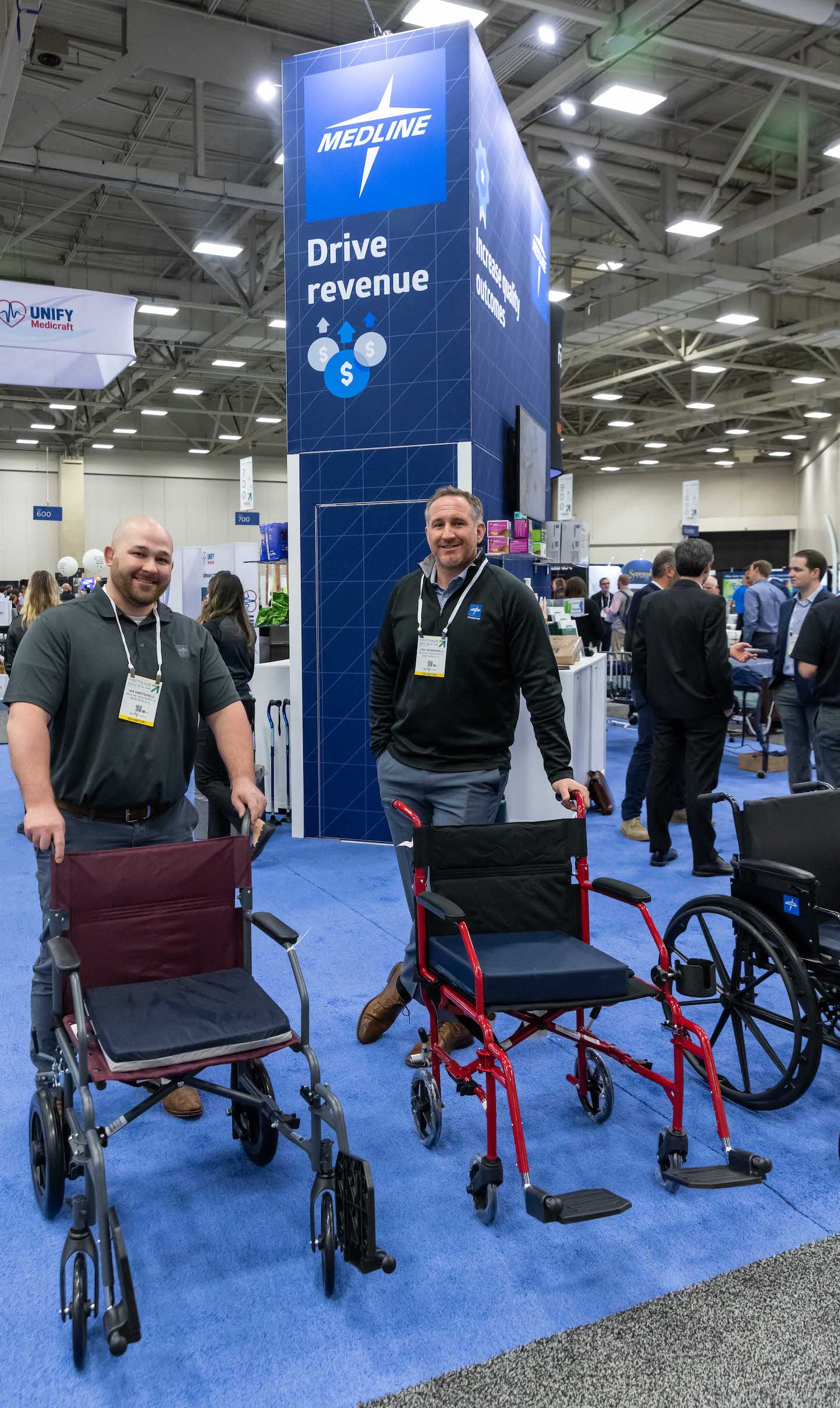 "Jim Boyle and Jim Pigott have been instrumental in Medline's growth and success during their nearly 60 years combined within the organization, and we are excited for them to lead us into the future," said Mills, current CEO of Medline. "In blending Medline's high-performance culture and customer-centric approach with their extensive understanding of healthcare, they are perfectly suited to propel Medline forward while continuing to build upon our rich legacy."
"I am incredibly honored by this opportunity," said Boyle. "I want to express my gratitude to the Mills family for their years of leadership and for the confidence placed in me to guide this organization forward. Medline has always been a company that operates in a nimble and agile manner, doing whatever is best for our customers and our employees, and I look forward to ensuring we continue to do so for years to come."
"I am proud of all that Medline and the Mills family have accomplished through the years for our customers, the healthcare industry, and especially in cultivating our winning company culture," said Pigott. "I am grateful for this opportunity, and as we continue to find solutions to healthcare's evolving challenges, I remain committed to doing so while preserving and building upon our company heritage."
Founded in 1966, Medline is a global healthcare company with 56 years of consecutive sales growth, more than $21 billion in annual sales, over 35,000 employees, and is consistently recognized as a top workplace. Medline is a vertically integrated manufacturer in medical-surgical distribution, serving the breadth of healthcare systems across the entire continuum of care.