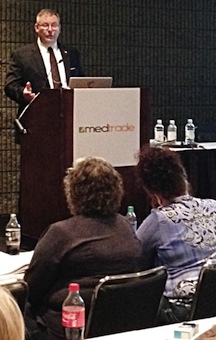 ATLANTA – Hundreds of exhibitors encountered plenty of new faces at the recently concluded Medtrade in Atlanta. The newbies brought vigor and an optimistic vibe that exhibitors used to fuel a successful show. Our sampling of comments shows a glimpse of that enthusiasm, as well as a willingness to continue momentum at Medtrade Spring, scheduled for Feb 29-March 2, 2016, in Las Vegas.
Michelle Yoon, credentialing manager, Board of Certification/Accreditation (BOC): "Medtrade 2015 was the most successful Medtrade for our CDME [Certified Durable Medical Equipment] Specialist program. We had more than 50 people participate in our Introduction to the CDME workshop, and 22 people sat for the exam two days later. BOC will be offering the CDME workshop, and exam, at Medtrade Spring and Medtrade in 2016. The speaker [pictured, upper left] at our workshop was Jeff Hedges, CDME. He is a BOC Board member, and president of R.J. Hedges & Associates."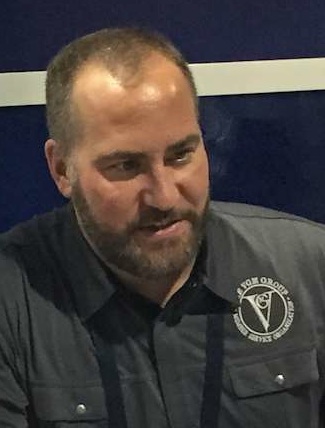 Clint Geffert, president, VGM & Associates: "Visitors were eager to learn about how VGM's offerings can help streamline their operations. Our team set out to continue conversations on how we can help our members grow and stay informed on industry trends and regulatory changes. We were pleased with the interest from visitors to our booth. AHIA launched the new Live at Home Pro mobile app, designed for certified providers in the home modification industry. We offered a product demo so visitors could sign up, download, and experience the app first-hand.
"Another high-traffic area in our booth was to our team from The van Halem Group [Wayne Van Halem, pictured on right]. They provided visitors with guidance on audits, appeals and other complex issues facing providers. We received a lot of positive feedback from those that took advantage of this service. We have already started planning to join our peers in Las Vegas for Medtrade Spring.  Medtrade has always been a great avenue for us to visit with members and vendors. As a champion for the HME industry, we will continue to invest in Medtrade so VGM members and vendor partners succeed."
Michael McCarthy, HME category manager, Mid-Atlantic Regional Sales, MK Battery: "MK Battery has been and continues to lead in both the highest quality products and the highest level of legislative support in the HME industry. Our visitors are still appreciative that MK Battery continues to participate at the level in which we do. As a leading sponsor of the USPSA (United States Power Soccer Association) we continue to promote our Gel Batteries that meet the highest demand of our consumers the world over.
"We will attend Medtrade Spring in 2016. Our participation in industry events is paramount to our continued success. Medtrade and Medtrade Spring are terrific venues for business meetings and renewed partnerships. Our optimism at MK Battery has never been higher and our future never brighter than it is today. With that said, we continue to join the battle on "The Hill." We must win these battles in an effort to ensure continued access to Complex Rehab Technology for the beneficiaries that utilize it."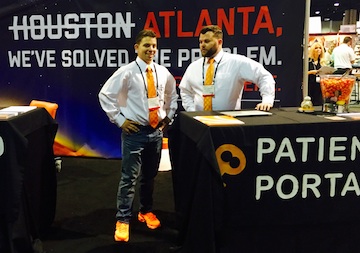 Jennifer Leon, senior director of Account Management, Strategic AR: "We had great traffic at our booth this year, which was probably in part due to the neon orange tennis shoes the team was sporting. Also, attendees coming to Medtrade now, versus five years ago, are genuinely interested in finding real solutions that work. Our solution of AutoPAY and setting forth a new payment policy, instead of a collection policy, really challenges providers to go out on a limb that isn't always comfortable for them. However, many have found it not only working, but asking themselves, 'why didn't I do this sooner.' Reactions to our services seemed to be extremely inviting, whereas in the past reactions were full of skepticism. We will be attending Medtrade Spring and each and every Medtrade thereafter until every provider understands the importance of patient pay collections."
JoAnn Tilghman, owner/president, Granny Jo Products: "The
reaction at Medtrade was interested. Customers wanted to see what was
new and what they might be able to bring to their outlet to increase
retail sales. The most enthusiasm was generated by our Ca'Bling (bling
for canes) and our Scooter Mittens with lots of ideas floated on how
they could be used besides on a mobility scooter—ATV, ultra-light plane,
motor cycle, and the 'joystick' of a power chair. We went into this
year's Medtrade with zero expectations about possible sales, customer
response, and the state of the market. We came away with more orders
than we had expected, and a good feeling about what we had to offer the
market."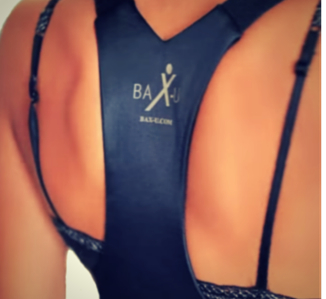 Dr. Romina Ghassemi, founder, THINK HEALTHY INC: "At the recent Medtrade, we did not get a chance to eat or sit. Our booth was so busy that three people did not suffice. I think that counts as a successful event. The most frequent question we heard from attendees was: 'How much? And when do you deliver?' In my company, Medtrade attendees are my partners who deliver the company's mission. As a doctor, it's my responsibility to make sure I deliver a quality product to end users, and what makes this mission come true is the Medtrade attendees who join our company. They are my company's strong link. DME products that have consumer and medical sales, such as our BAX-U Posture Support, are a slam dunk at Medtrade."
Susan E. Charkin, MPH, president, Healthcents Inc: "We are seeing daily value from our participation at Medtrade this year. Medtrade was crucial in providing us the opportunity to educate HME providers about how to increase reimbursement on their payer agreements. The response has been overwhelming. Thank you, Medtrade."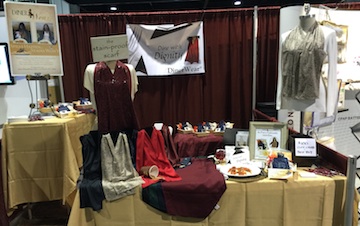 Kathy Steck, founder, DinerWear Llc: "At Medtrade, we heard comments
like, 'We would love to sell your products!' And several retailers
purchased products on the spot. There was an overwhelmingly positive
response to our products and retailers are excited to start selling
DinerWear in their stores…Our stylish adult bib alternatives are a truly
dignified approach to solving a very real problem for people of all
ages. The Cravaat is our most popular product, with the Cravaat II as a
close second. The Napkin at Your Neck is often overlooked, but is still
an excellent dignified alternative to a bib. We hope that with this
strong response at the Medtrade show, we will have the funds to attend
Medtrade Spring in the future. The Medtrade show boosted our optimism
about the success of our company, because the response was so strong."
Sandra Canally, founder, The Compliance Team: "The show was much greater attended then expected with lots of booth traffic most of the show. Our Exemplary Provider™Accreditation programs were well received by the new providers searching for turnkey solutions for start-ups, as well as transition from other accreditation organizations. Most retail pharmacies that do basic DMEPOS were excited to hear about our Community Pharmacy Accreditation program. We will be at Medtrade Spring as we have supported and exhibited at both shows for many years. In the Spring we typically see more of our West Coast colleagues. Since we have employees and many west coast-based providers, Medtrade Spring is always a win win…The future is looking bright."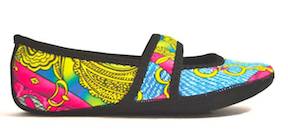 Pat Zweiback, founder, Nufoot & Nupouch: "Nufoot/Nupouch was fortunate to have a lot of positive interest in our products at Medtrade. There is increasing interest in cash products from DMEs and pharmacies, and our products perfectly fit into that category…Our Nufoot next generation patient socks generated the most interest among booth visitors. They are drawn to the vibrant colors and attractive styles. We will definitely be at the Medtrade in 2016."
Molly Dye, CEO/founder, CareZips®: "A small DME business from Texas saw
CareZips® in the Medtrade Show Daily, and at our booth, and made a large order to sell to her customers. Everyone who came by my
booth loved the product and we loved our booth space on the
floor. Thanks, Medtrade. The DME industry needs new products…The best way
to find these products is to come to Medtrade."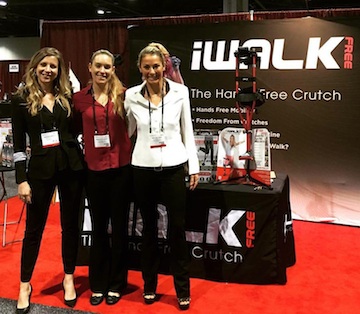 Brad Hunter, director of Business Development, iWALKFree, Inc: "Those who were not already aware of the iWALK2.0 were excited to see a new mobility product. We did product demos by fitting it on the attendees, and they were consistently surprised it was so easy to learn. Contrary to initial assumptions, we had them walking immediately. It seemed everyone who came by mentioned that they knew someone who was injured and could benefit from the iWALK2.0. Medtrade always results in a big boost for us. The question is why wouldn't you exhibit at Medtrade Spring?"