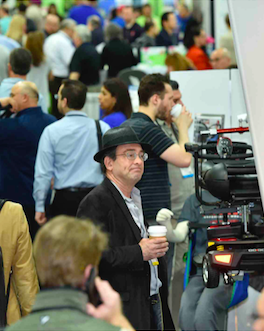 ATLANTA – New exhibitors are joining familiar names as exhibitors sign on to Medtrade, scheduled for Oct 23-26, 2017, at the Georgia World Congress Center in Atlanta. "Attendees want new products on the show floor," said Kevin Gaffney, group show director, Medtrade. "We are attracting those companies—small, medium, and large—and there are more to come."
Exhibitors recently signed up include: Softies CareWear; JST Concepts; Suzhou Sweetrich Vehicle Industry Technology Co; and Web Talent Marketing.
• Minnesota-based Softies CareWear has been producing customizable patient garments for hospital systems on a referral basis. "We view Medtrade as an new opportunity to bring our apparel expertise, patented fabrics and innovative designs direct to the medical industry and their patients," said Tim Murphy, president, Softies CareWear [www.softiespjs.com]. "I am most excited to be exhibiting a very innovative, and very well received, mammography gown. It's rare that patients, providers and even laundry services are all happy."
• Manufacturer Suzhou Sweetrich Vehicle Industry Technology Co [http://www.sweetrich.cn/en/index.asp] is making its debut at Medtrade to introduce its mobility scooter line to an American audience. Based in Jiangsu, China, and Queens, New York, the first-time exhibitor also produces power wheelchairs and walking aids. "We have highly competitive products," said Ryan Chen, vice president, Suzhou Sweetrich Vehicle Industry Technology Co. "Buyers will be interested."
• Jeffrey Turitz, president of JST Concepts, Midland Park, New Jersey [www.jstconcepts.com] decided to exhibit at Medtrade to help providers attain more accurate documentation of ambulation distance and functional progress, which can reduce claim denials. "Our product addresses this by simply attaching to any standard rolling walker to provide the accuracy required for documentation purposes as well as continuity of care," says Turitz. "It is also motivational for clients since they can monitor their ambulation distance and progress during treatment. Come by and see ACCUTRAX® at Medtrade."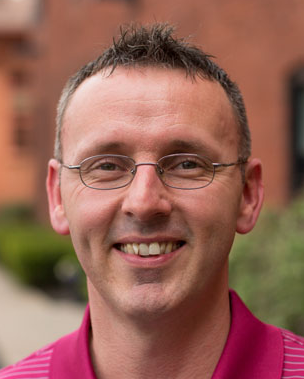 • Matt Self, VP, Web Talent Marketing [www.webtalentmarketing.com], Lancaster, Pennsylvania, previously spoke at Medtrade and was able to help companies improve their sales/lead generation through digital marketing. They are looking to do the same in 2017 to help companies succeed with organic marketing (online PR, SEO), paid marketing (Adwords, Amazon, Social Media), and design/development services. "We are always wiling to provide free consultations that will lead to increased ROI," says Self. "We'd love the opportunity to add value to your business."
Medtrade Exhibitor Cure Medical Debuts Cure Ultra Intermittent Catheter
NEWPORT BEACH, CA – Medtrade exhibitor Cure Medical has unveiled the new 16-inch Cure Ultra™ Intermittent Catheter for men who are seeking an easy-to-use, pre-lubricated catheter that will not kink when it is bent. Providers can see the product in person at Medtrade, scheduled for Oct 23-26, 2017, at the Georgia World Congress Center in Atlanta.
The sterile, single use Cure Ultra™ intermittent catheter for men offers the following features:
• Sizes: 8-18 French
• 16-inch long catheter
• Easy tear top
• Fire-polished eyelets
• Will not kink when bent
• Pre-lubricated straight tip with CoverAll™ technology – no drip, less mess
• Easy gripper sleeve for better control
• Unique, 'No Roll' connector/funnel end
• Not made with DEHP, BPA or natural rubber Latex

Cure Medical CEO John Anderson says, "We are thrilled to provide an option to men who want a ready-to-use catheter with more grip control and less mess. You can ask your current catheter provider for the Cure Ultra™ as it is now available nationwide."
The Cure Ultra™ for men features a proprietary CoverAll™ application process for even distribution of lubricant over the catheter as it is removed from the package – making the catheter ready-to-use with no resistance as you self-cath. Additionally, the Cure Ultra™ for men includes a unique gripper for increased ease of use.
"At Cure Medical, we stand behind our commitments like funding research for a cure by donating 10% of our net Income to research programs worldwide," said Anderson. "We also commit to quality care for our customers by including very smooth eyes on every catheter, and we never use obnoxious chemicals like BPA, DEHP [two known carcinogens]  or Latex in our products. The CURE NATION is growing every day with delighted customers who are united in pursuit of a Cure, and we invite you to join us too."