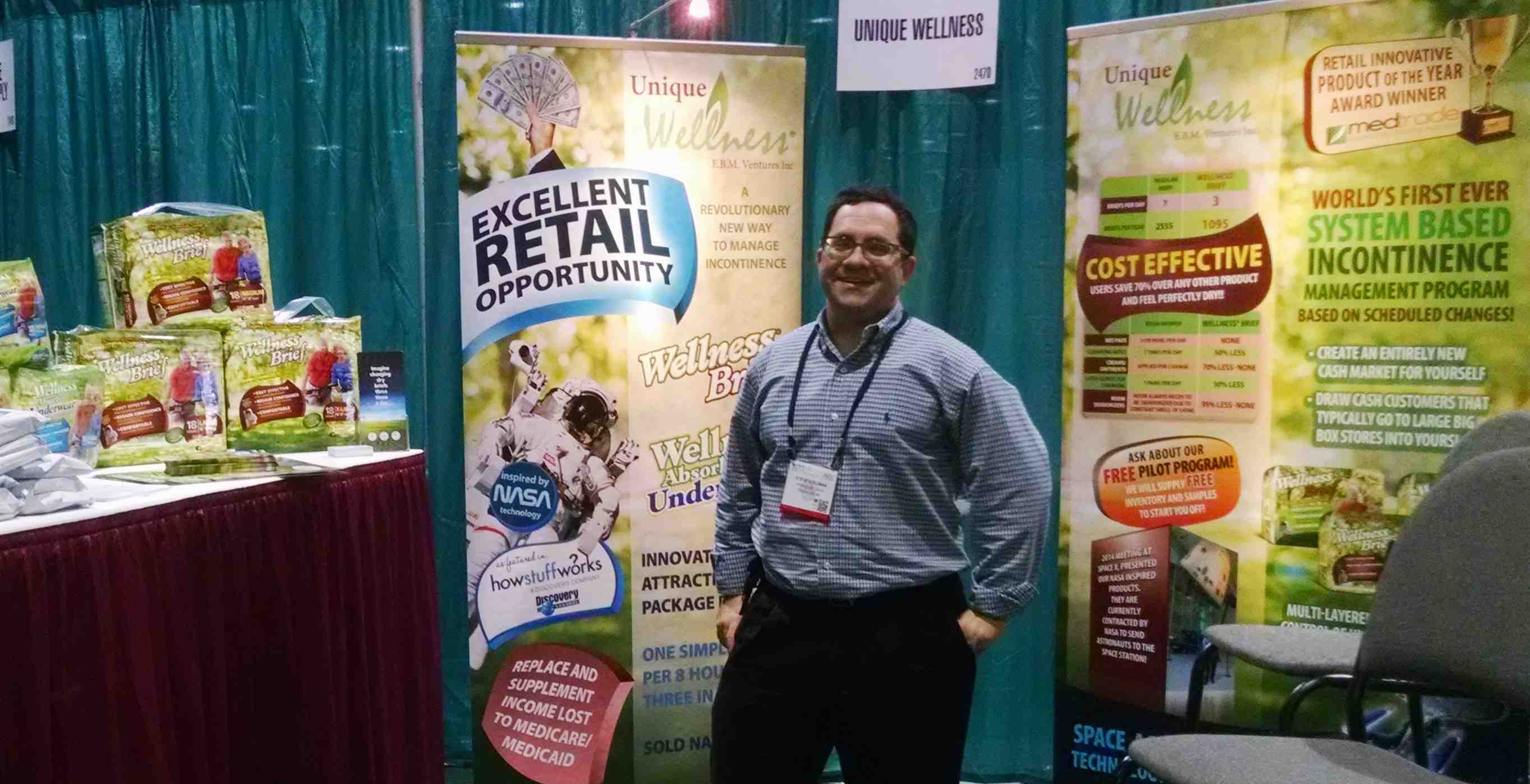 ATLANTA – New exhibitors continue to sign on for Medtrade 2015, scheduled for Oct 26-29 at the Georgia World Congress Center in Atlanta. The latest is Brooklyn, NY-based Unique Wellness, a manufacturer of adult diapers inspired by NASA technology.
During Medtrade 2013, Unique Wellness took home an Innovative HME Retail Product Award, and CEO Steve Goelman (pictured, left) is hoping to spark the momentum once again when the show rolls around again in a little more than three months.
"We had good exposure last year and in 2013," said Goelman. "We are trying to open people's eyes to the possibilities of the cash retail market, especially due to the competitive bidding program. We received a lot of attention from providers at Medtrade looking for cash items to enhance their sales."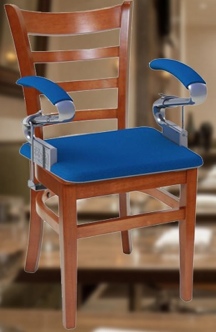 Harry Schroeder, founder/inventor of the EZ-Sit, from Innovations U.S. LLC, Milwaukee, Wis, has never exhibited at Medtrade, but his new product will be looking for distributors, as well as providers eager for something new.
"It's a simple attachment to a chair, and arms fold down when you want to take it and go," explains Schroeder. "So you can get up from the chair on your own without assistance. Seniors want to stay independent and have their dignity. We have a patent pending and trademark on the name."
Medtrade Early Registration is On
ATLANTA – Medtrade is set for Oct 26-29, 2015, at the Georgia World Congress Center in Atlanta. Those who choose to register now can save up to $75 on the Expo, and more than $200 on the Conference over later rates and/or day-of-show rates.
Click the link below to register for Medtrade 2015
http://registration.experientevent.com/showMTH151/default.aspx?flowcode=Attendee