ATLANTA – When Medtrade convenes in just one week, attendees will have an opportunity to peruse the show floor with hundreds of companies displaying their wares, almost 90 of which are first-time exhibitors. Companies such as Supreme Medical are making their debuts, armed with special deals and prepared to offer real value to HME providers.
Medtrade Monday sat down with Colton Mason, senior vice president of Mobile, Alabama-based Supreme Medical (Booth# 1673) to get an idea of what HME providers can expect to see at the company's booth at Medtrade. For those who would like to see a video presentation of Mason's Medtrade Monday interview, simply click on the image below.
Medtrade Monday: What is your background and how did you come to work with Supreme Medical?
Colton Mason, senior vice president, Supreme Medical, Mobile, Alabama: I'm 35 years old and I've been working at Supreme Medical since I was a teenager. My family owns the company and I grew up going to Medtrade in Atlanta every year. My job was to carry my Dad's bag on the show floor. This was back when you went to Medtrade just to get literature on new products and it took you two full days to walk the exhibits. There were no websites or online catalogs back then. You had to go there to get information for your customers.
Besides working at Supreme Medical, I've only had one other job in my life. I was in the country music band – The Band Perry. Formed in my hometown of Mobile, Alabama, I went to church with lead singer Kimberly Perry and her two brothers. Several of us decided to start a band together during our high school years. Eventually it was time to graduate and go to college and start working my "real job". Kimberly and her family moved to Tennessee in hopes of landing a record deal. They of course did and continue to do great things in the world of country and pop music. I am still working at my "real job" selling ostomy pouches and catheters, while Kimberly is off touring the world and hanging out with Carrie Underwood and Brad Paisley. It's truly my almost famous story.
Medtrade Monday: Why did you decide to exhibit at the 2019 show coming up in Atlanta?
Mason: The vast majority of distributors have been acquired and are now are affiliated with companies that own DME providers. Because of this, many providers are looking for a new option and we think Supreme Medical is just that. We are wholesale only. We do not bill Medicare or Medicaid. We do not have ownership in any sister companies that are billers. Our commitment is to HME providers. We're here to work with you and help you. Supreme Medical is a distributor you can count on that will not compete with you for patients.
Medtrade Monday: What does your company offer for HME providers attending Medtrade?
Mason: I think HME providers come to Medtrade for two reasons: to find innovative new products and for unbelievable deals. We wanted to check both of those boxes. As it relates to innovation, we're bringing Lifewalker Mobility Products – the manufacturer of the hottest cash-and carry mobility product, the UPWalker – with us to Medtrade. Barry Gray, the vice president of Sales and Marketing for Lifewalker, will be in the Supreme Medical booth for the official product launch of the brand new UPWalker Lite. This product will be featured in HomeCare Magazine's New Product Pavilion and we are expecting a ton of interest from providers seeking to grow their retail cash sale business.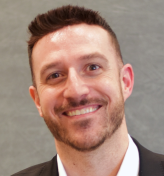 In regards to unbelievable values, we will have Aaron Sivley with Drive Medical in our booth showcasing our Medtrade show specials. These include the top selling Drive R800 rollator for $35.99 and Drive's Adult Walker with 5-inch wheels for $59.99 per case of 4. We worked extremely hard with Drive to get these price points for providers on bent metals during Medtrade. Coupled with our low free freight policy of $750 on DME orders, this really shows how buying DME products from a distributor can be more cost-effective for providers than sourcing direct.
Medtrade Monday: What misconceptions (if any) exist about your company?
Mason: The only misconception some providers may have of Supreme is that we can't compete with the big boys. There has been a void in the marketplace the last few years with distributors being acquired. These names are now gone. We view this as our moment to step up to the plate and become the distributor of choice for home care supplies.
We made an investment this year into state of the art electronic ordering software. Our new website allows providers to see real-time inventory and tracking information with just a few clicks. Technology is so important today, but we also stress the advantages we offer over the large national conglomerates. Like many providers, we're family owned. If you call our office, a live person still answers on the first ring. No automated systems to deal with. It's just old fashioned customer service from folks who care.
Medtrade Monday: The American Association for Homecare recently concluded that almost 40% of HME providers have gone out of business over the last decade. How can Supreme Medical help HME providers succeed in difficult times and reduced reimbursement rates?
Mason: We live in a new world. Low reimbursements mean providers have to do more with less. One key way we can help HME providers succeed is with our Patient Home Delivery (PHD) program. Supreme Medical has been drop shipping to patient's homes on behalf of providers for over 23 years. Our PHD program allows you to outsource the delivery of disposable medical supplies (wound care, urologicals, incontinence, respiratory, ostomy, etc.) to Supreme and let us handle the pick, pack and ship for you. All PHD orders ship in discreet brown box packaging with the packing slip and shipping label customized with the provider's information. You entirely avoid the costs associated with receiving, carrying, and delivering inventory to your patients. This can make a huge impact on a provider's bottom line and is one of the biggest value adds working with a wholesale distributor like Supreme can bring to your business.