OLD FORGE, PA –  Golden Technologies has signed on for Medtrade East, scheduled for Oct 18, 2021 at the Georgia World Congress Center in Atlanta. Old Forge, Pa-based Golden will be showcasing innovative products in the power lift recliner and mobility divisions at Medtrade East, the home medical equipment industry's largest trade show. The introduction of new technology and comfort features at the show will help retailers discover new ways to drive cash sales with profit-producing products.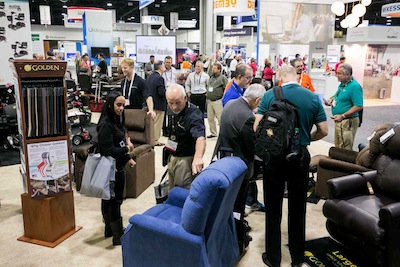 "We aim to lead our retailers to more education that will help them succeed. Nothing replaces the experience of the face-to-face interaction gained by attending a show and now that travel restrictions have softened, we're eager to see our retailers at Medtrade East to learn about all of the tremendous innovation we have been working on during the pandemic," said Rich Golden, president & CEO of Golden Technologies. "Thanks to the support of our thousands of retailers across the country, including our exclusive Flagship retailers, we are poised to help more Americans maintain their independence and enjoy a new level of comfort with our unique designs and advanced technology than ever before."
In addition to showing new power lift recliners, Golden will also feature their Comfort Zone, a stress-free reclining experience that provides up to five adjustable, patented, and supportive positioning zones that can increase the body's wellness and optimize the feeling of comfort.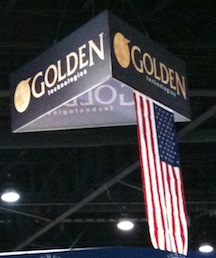 Five-zone luxury power lift recliners feature a tilting motion of patented Twilight Technology for a feeling of weightlessness. The recliners encourage circulation by relaxing with the legs easily and comfortably elevated above the heart.
In their mobility division, Golden's new power wheelchair figures to attract attendees. "The BuzzAbout is unique in the market," Golden said. "It offers a great combination of power and portability, along with a new front and rear LED lighting system for safety. We'll also show our new GB120 Buzzaround CarryOn folding scooter, one of the hottest selling scooters on the market due to its incredible portability and transportability," he added. The scooter line is growing with the addition of new luxurious three- and four-wheel models featuring full-size comfort with the convenience of true portability.
Retailers at Medtrade East can stop by to visit Golden at booth #1247.