ATLANTA – Visitors to the Hygie booth at Medtrade this year will find something new when the Newark, Delaware-based company makes its fifth trip to the nation's premiere HME-focused trade show. According to Emanuel Couture-Armand (pictured), export director, Hygie, is traveling to Atlanta to introduce its new Facili-T folding commode chair, and to meet face to face with regular clients.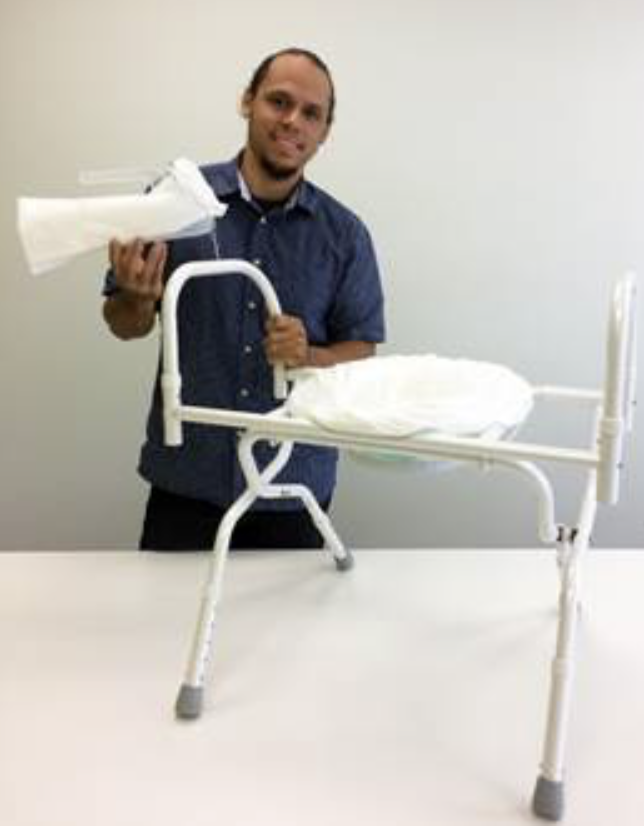 "This new chair changes the game as it enables people to adapt their environment without sacrifices," says Couture-Armand. "Facili-T gives you all the benefits of regular commode chairs, but also arm bars and toilet seat extenders. It can be used at the bedside and over the toilet seat. The added bonus that Facili-T can be folded and stored away at your convenience, and used with commode liners, makes it a hassle-free life changer."
The company's commitment to innovation, along with a growing elderly population, gives Armand-Couture confidence that business, and customer satisfaction, will continue to climb. "My optimism is very high," he says. "There are new and interesting opportunities. In our specific case, the aging population and the challenges of reduced mobility drives us to find new ways to accompany people and help them carry on their daily activities with autonomy, comfort, and dignity."
Communicating his message in person at Medtrade, face to face, is still Armand-Couture's favored way to meet clients and receive honest feedback. Couture-Armand says attendees should be sure to ask about, "onsite deals on our Facili-T folding commode, with a special launch price and 40% off our transactional website hygienic.com."
Click Here to register for Medtrade 2018.