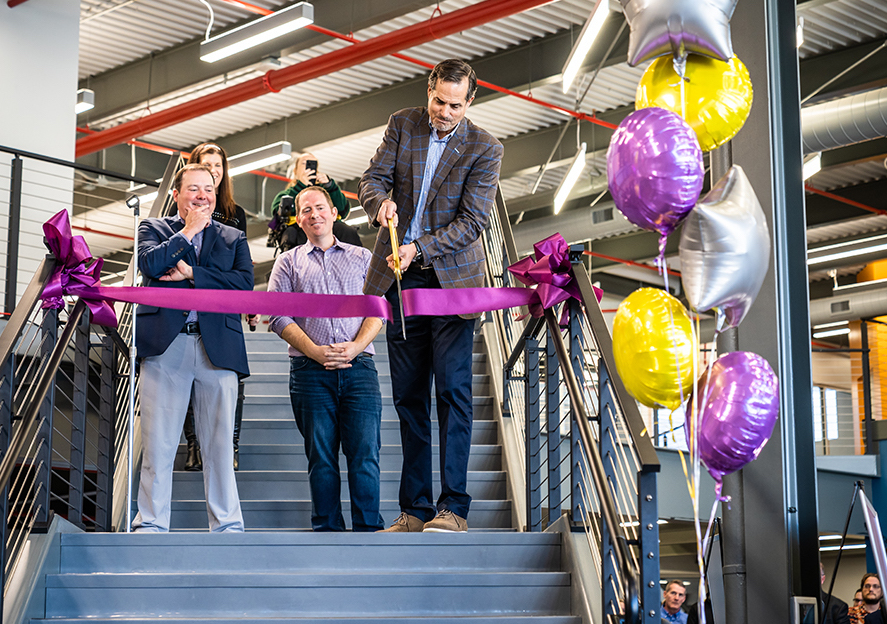 DURYEA, PA – Pride and Quantum recently celebrated the company's new world headquarters in Duryea, Pa. Guests from the community, vendors, suppliers, company brand ambassadors, and employees gathered in the two-story cafeteria of the newly renovated facility to enjoy a meal and watch as Scott Meuser, CEO and chairman, performed the ribbon cutting ceremony.
"It's the first time the Pride and Quantum team in Pennsylvania has been under one roof, in 30 years, so it's a big, big day for us," Meuser said. "I'm just happy we have a home that is worthy of our employees."
Following the ribbon cutting, open house visitors began tours of the new campus. Later, children of Pride and Quantum employees collected sweet treats from stations set up in different departments throughout the facility. The children also enjoyed a bounce house that was set up outside.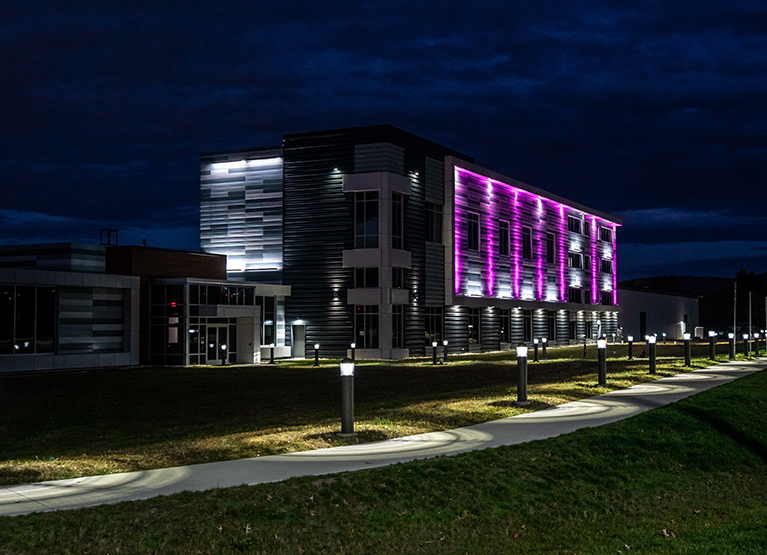 The building (shown here lit up for breast cancer awareness) features extensive accessibility iwith accessible parking, automatic doors, wide corridors, kitchenettes, restrooms, and height-adjustable desks. According to company officials, "A new chapter is just beginning for Pennsylvania employees, who are finally together under one roof and ready to move forward with renewed dedication and purpose: building world-class mobility products in a world class facility."
Facility Facts
entire campus is 48 acres;
headquarters is 400,000 square feet and the distribution center is 100,000 square feet;
campus is on the border of Luzerne/Lackawanna counties;
headquarters is in Duryea with distribution center in Old Forge; and
the campus features plenty of windows and skylights for natural lighting, outdoor walking paths, state-of-the-art fitness center with locker rooms and showers, and a two-story cafeteria.