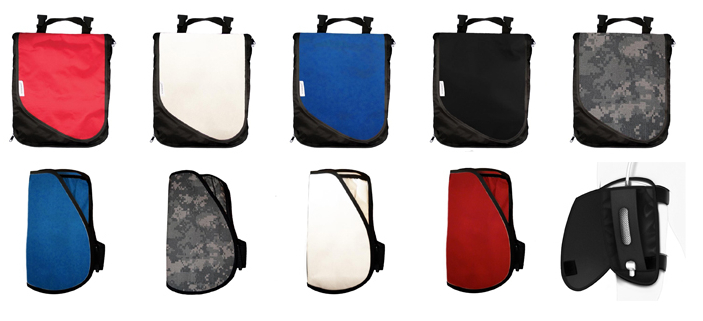 AMELIA ISLAND, FL – For Mary Marshall, a mission to help a family member began a long journey that is quickly gaining momentum.
The odyssey started when a normally outgoing family member (recovering from prostate surgery) refused to go out of the house with a urinary bag on his leg. Marshall searched for a cover of some sort, but found nothing.
After "stapling together some material" from a local fabric store, Marshall created a simple product that had a profound impact. "When I gave it to him and he covered his leg bag with this material, I understood it instantly," says Marshall. "The product increased his dignity."
The idea germinated for a few years, with Marshall enlisting the help of the Incubation Center at the University of Florida. "The bag had to stay in place without slipping and without being too tight on the patient's leg," explains Marshall. "It took six months to come up with an acceptable prototype, because I was going to do this right from the get-go. This is going to sick people who are going through all kinds of things, and I want my product to be an 'aha' for them."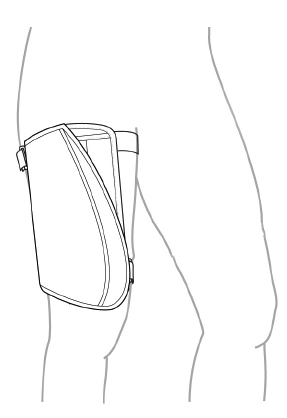 Marshall's son came up with the LEGG-INS® Urinary Leg Bag Cover name, and from there the product began to pick up some advocates. One of the urology buyers at the Walter Reed National Military Medical Center told Marshall, "We like your product," and began trials with the government.
Under the umbrella of the STYLEDWEL company (www.styledwel.com), the bags continued to gain attention, but Marshall wondered why the product had not caught on in a major way. About that time, she started to learn about the HME community and the vast possibilities of the industry's distribution network.
"Medtrade is the platform, and it's exactly what I need," enthuses Marshall, who will exhibit at Booth #1052 during the Oct 26-29 show at the Georgia World Congress Center in Atlanta. "Medtrade is where I'm going to find my entrance into this market. I've had success selling by word of mouth, but it's time to move it forward with HME providers at Medtrade."
In addition to LEGG-INS®, Marshall recently launched the BAG-INS® Bedside Drainage Bag Tote. Like the LEGG-INS® product, the BAG-INS® grew out of a specific need.
Marshall explains: "I spoke with a decorated military man who had a foley catheter. Instead of a leg bag, he kept the bag in his back pack. He told me, 'It's not so great. I have no feeling from my waste down, and as the collection bag fills up, the weight pulls it down and sometimes it's been pulled out of me. And sometimes I'll only know there is a problem when I have run over my own urine bag and there is a puddle around me.' This man was so elegant, and my heart broke. I said, 'I'll fix that,' and I went back to the drawing room and came out with this product called BAG-INS®."
The bag did exactly what Marshall intended it to do, and the man has since passed them out at the VA. "My passion is so strong for both of these products— the LEGG-INS® product and the BAG-INS®," she says. "I look forward to meeting with providers at Medtrade next month."