ATLANTA – Judges for the biannual Innovative HME Retail Product Awards, sponsored by HomeCare Magazine, have named the top eight products particularly well suited for retailing/caretailing.
The awards are all about promoting and recognizing products that contribute to providers' bottom lines though cash sales. Like last year, the top eight now advance to an onsite judging round. "We had a lot of excellent entrants this year," says Kevin Gaffney, group show director, Medtrade. "It was a tough decision, but our judges narrowed it down."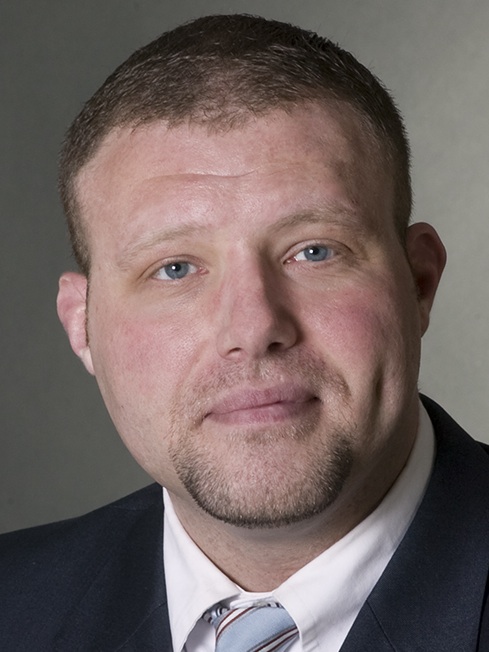 The Go-Chair (retail power chair), manufactured by Pride Mobility Products Corp, Exeter, Pa, made it into the final eight thanks to what marketing director Bernie Allen (pictured) calls "a new level of performance and style in a truly portable power chair package." Judges liked the power chair's enhanced performance and comfort, along with feather-touch disassembly, that allows consumers to enjoy lightweight travel and independence on the go.
"It's a truly consumer-inspired product, where such aspects like fashionable color choices and under-seat storage resonate as a desirable retail product," says Allen. "Baby Boomers want mobility that's not just medically-based, but lifestyle-enhancing, and the Go-Chair represents the ideal blend of mobility that's truly lifestyle-enhancing at a checkbook-friendly price."
The top eight products will be presented in a retail awards conference session hosted by Jim Greatorex, who works in Business Development for the VGM Group. The session takes place Tuesday, Nov 1, at 9:00 am. After manufacturers present their products, voting will take place to determine the top three winners.
A panel of judges, along with audience members, takes all of the entries and scores them based on:
1) Market opportunity/market size and product demand;
2) Innovation;
3) Price point;
4) Quality/design of retail packaging;
5) Merchandising tools;
6) Marketing campaign, helping the retailer reach the end users;
7) Competitive advantages over similar product/product quality;
8) Industry compatible: is it a match for HME retail; and
9) Training tools programs for in store sales staff.
The eight finalists (in alphabetical order) are:
1) Freedom CPAP Battery from Battery Power Solutions (Booth #1600 at Medtrade)
2) Handy Cane from Handy Cane by Most Corporation (Booth #2166 at Medtrade)
3) KT Flex Reinforced Adhesive Strips by KT Tape (Booth #2153 at Medtrade)
4) Motivo Tour (Walker) by Motivo (Booth #1952 at Medtrade)
5) Go-Chair from Pride Mobility (Booth #1911 at Medtrade)
6) PrimeMedic from PostureMedic (Booth #1671 at Medtrade)
7) SoClean from SoClean Inc (Booth #2057 at Medtrade)
8) MyPainAway Fibro Cream from Topical Biomedics (Booth #1767 at Medtrade)