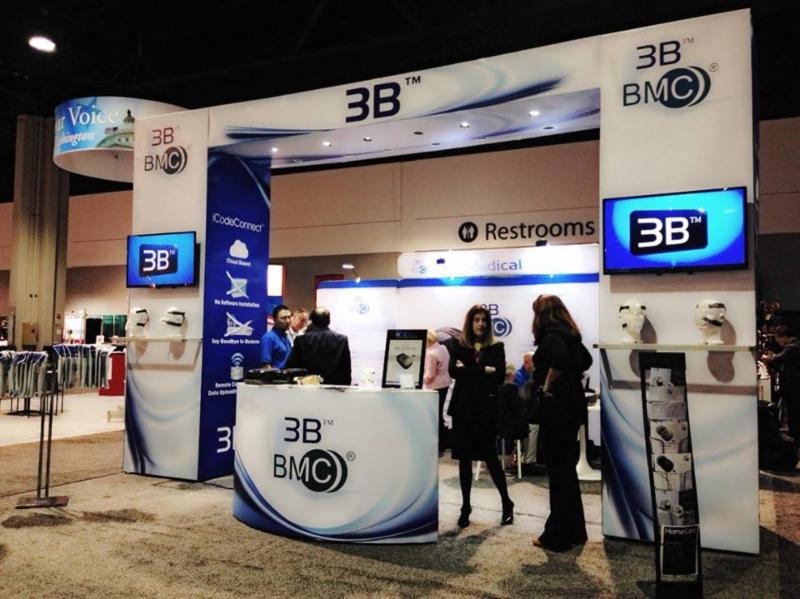 LAS VEGAS – 3B (Booth #351 at Medtrade Spring) has joined with Vodafone to offer the first truly global cellular M2M connectivity solution without boundaries.
3B Luna devices, with a cellular mobile data option, will ship with a Vodafone SIM, which automatically connects to cellular networks even across international borders. In the U.S., 3B Luna PAP devices will upload data to 3B Medical's cloud-based iCodeConnect patient management platform on AT&T and T-Mobile cellular networks.

Q&A on Wireless Options – A Conversation with 3B's director of Clinical Education, Angela Giudice, RPSGT
Q: What makes 3B's connectivity options unique?
A: 3B's focus has been on helping increase DME profitability. We are always trying to find the lowest cost way to transmit data. We started with WiFi because, if a patient has internet service, WiFi is by far and wide the best solution for that patient. Data is totally free for the life of the device.
Our WiFi pairs once to the home router, and the connection continues to upload daily with no patient involvement. Additionally, 3B is also unique in using QR Code to scan sleep data and upload to the cloud as another free data option. In practice, we often find physicians and labs using the QR Code scan for a very quick way of generating a sleep report on the fly. Cellular rounds out our data options for more options than any other vendor.
Q: Will Cellular Data be affordable?
A: Absolutely! Cellular is a great solution when a DME prefers to have absolutely no patient involvement in setting up the data connection. Cellular activates on set-up and 3B even has a $5.00 Basic Data option, which for the first time makes cellular truly affordable for even the lowest reimbursement payers.
Q: When is 3B's Cellular Data option available?
A: WiFi launched in 2015 and Cellular Data will launch and begin shipping in the second quarter of this year.
Use #MedtradeSpring16 for all show-related social media.