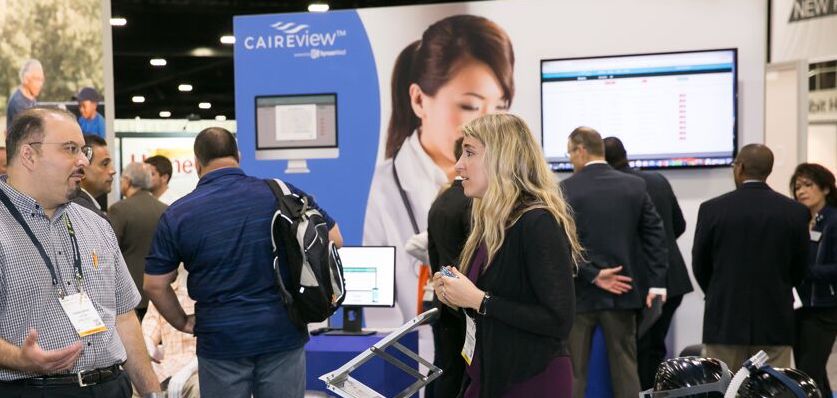 BALL GROUND, GA — Medtrade exhibitor CAIRE Inc., manufacturer of oxygen therapy and on-site generation systems, has finalized the acquisition of Minnesota-based MGC Diagnostics Holdings, Inc. (MGC).
This acquisition strengthens CAIRE's position and focus on diagnostic technologies — furthering expanding its expertise in serving patients throughout the progression of pulmonary disease.
Through this expansion of its portfolio of personal portable and stationary oxygen therapy solutions, and larger onsite generation solutions, CAIRE adds MGC's well-respected brand of non-invasive cardiorespiratory diagnostic systems, accessories, and consumables for the detection, classification, and management of cardiorespiratory disease.
"This acquisition provides the means of serving the patient in a more holistic way — improving their quality of care throughout their entire journey," said Earl Lawson, CAIRE president and CEO. "With MGC, we address the needs of patients early in the progression of pulmonary disease with a proven portfolio of equipment that addresses awareness and diagnostic tools for the healthcare provider and clinician. After diagnosis, CAIRE's oxygen therapy portfolio, which covers the entire continuum of care, can be leveraged to manage the patient's disease and ensure the best possible quality of life. This is a win for CAIRE, but most importantly the patient, and quality respiratory care everywhere. We also expect to leverage CAIRE's well-established global distribution and manufacturing footprint to expand patient access to this expanded set of solutions."
In addition to its St. Paul headquarters, MGC has facilities in Belgium, Germany, France, and Australia with more than two hundred employees. The company has a broad portfolio of products anchored by its pulmonary function testing systems, cardiopulmonary exercise systems, spirometers, flow sensors, gas analyzers, and associated consumables.
"The MGC team is excited about CAIRE's acquisition of MGC," said Todd Austin, MGC CEO. "The additional resources that CAIRE and its parent NGK SPARK PLUG CO., LTD offer will enable the MGC business to accelerate its plans for expansion and growth to better serve respiratory patients around the globe. These plans include continued strengthening of the product portfolio and improved access in current and new markets."
Acquired by NGK SPARK PLUG in 2018, CAIRE is poised for continued growth as the organization further expands its portfolio of solutions to serve the greater medical and healthcare markets, a part of its overall diversification outside of its core internal combustion engine business.
Brookwood Associates acted as the financial advisor to CAIRE in this acquisition.