ATLANTA – Belluscura, a medical device developer focused on lightweight and portable oxygen enrichment technology, has entered into a Group Purchasing Organization Product Supply Agreement. The agreement is with the VGM Group for the supply of portable oxygen concentrators.
VGM is the largest Member Service Organization (MSO) in the US for post-acute healthcare, which provides a range of support to members, including the purchasing of medical equipment in the respiratory field. More than 2,500 healthcare providers with nearly 7,000 locations across the US rely on VGM to connect them to resources.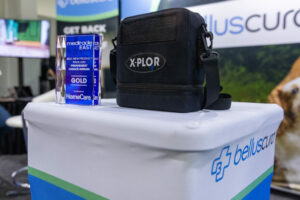 VGM's providers will immediately gain access to Belluscura's award-winning next generation portable oxygen concentrator, the X-PLOR®, which was launched in late June 2022, and later this year will gain access to Belluscura's transformational portable oxygen concentrator, the DISCOV-R™. The Agreement with VGM further expands Belluscura's distribution network across the US and its routes to market.
"Our partnership with VGM enables us to work together to provide access to our next generation portable oxygen concentrators," said Robert Rauker, CEO of Belluscura plc. "The partnership provides a further opportunity to support the Group's continued growth. We look forward to working with VGM in expanding access to our high performing, lighter oxygen technologies and improving the quality of life for patients."
Belluscura will be exhibiting at Medtrade East, scheduled for Oct. 24-26, 2022 at the Georgia World Congress Center in Atlanta. At last year's Medtrade East, the Providers' Choice Gold award went to the Belluscura X-PLOR portable oxygen concentrator. The X-PLOR is 3.75 pounds with an 8-cell battery attached lasting up to five hours. The device is FAA Approved for travel.